Lady Gaga Addresses Her Alleged Leaked Song, 'Stupid Love'
Lady Gaga's little monsters have been patiently awaiting new music since the pop star released "Joanne" back in 2016. Mother monster has been hinting at the promise of her sixth album for a few months now.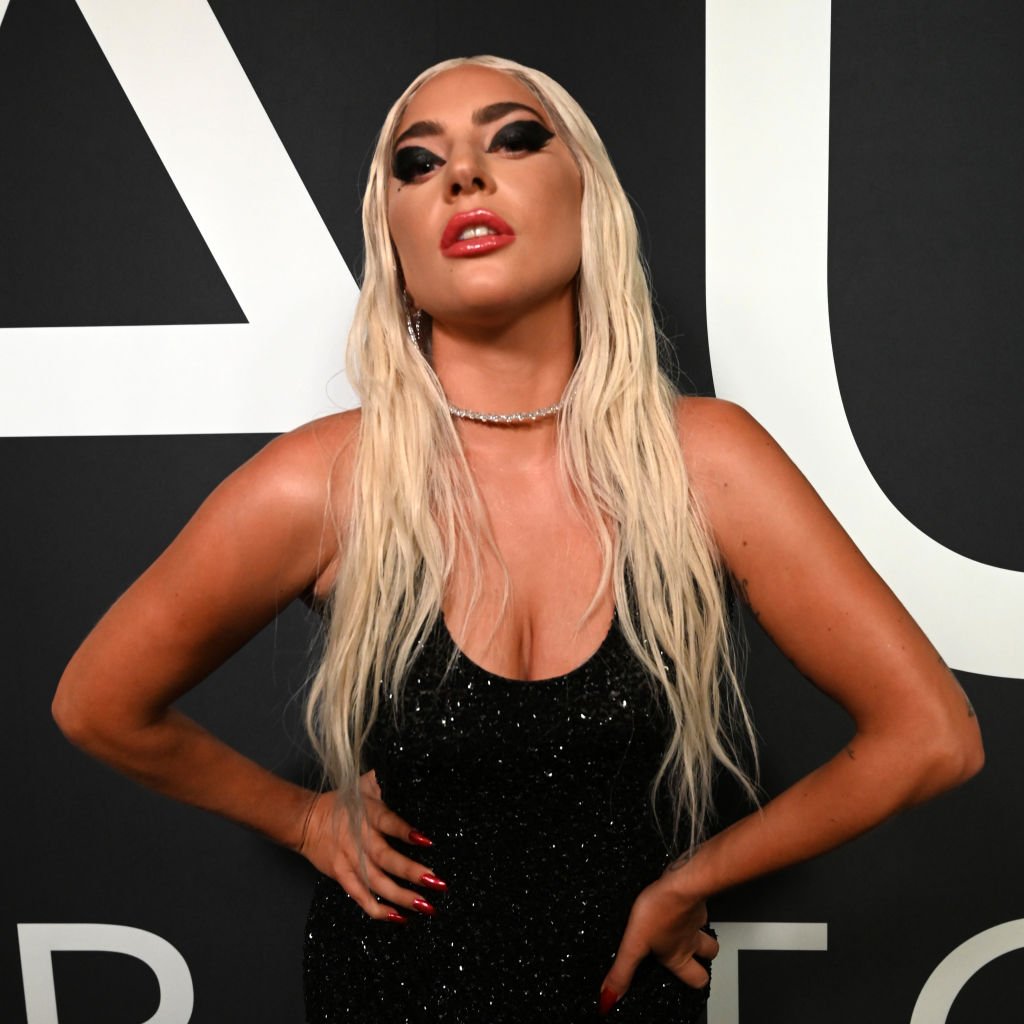 Back in October, Gaga shared a photo of a pumpkin carving/painting contest she was hosting. An eagle-eyed fan noticed in the photo she was playing a song on her phone called "Stupid Love."
"Release stupid love we know that it was supposed to come out a minute ago!!!!!" they tweeted in response.
Well, before the A Star is Born actress got around to it, someone else released "Stupid Love" for her, allegedly. The song leaked earlier this week and, according to those who have heard it before it was scrubbed from the internet, it's reminiscent of her old pop, dance-y work–apparently very catchy.
Lady Gaga's response to her alleged leaked song, 'Stupid Love'
Gaga broke her silence regarding the leak on January 22 by responding with a meme. "can y'all stop" she tweeted, along with a photo of a girl dancing to a song with a ski mask on.
Some fans responded to the tweet saying it wasn't them.
"girl we didn't leak anything it must have been someone on your team or some radio," responded one fan account.
"We know YOU leaked it sis," responded another Twitter user.
And some fans aren't sorry they got caught enjoying the leak. It's a banger, after all.
"sorry but i cant stop," wrote one fan.
"IT SLAPS YUP NEW PLATINUM SINGLE INCOMING !!!" tweeted another.
After "Stupid Love" leaked it very quickly became one of the most popular leaked songs on the internet. If anything, it probably increased the hype around the pop star's incoming sixth album that she's been working so hard on.
"#LG6 my assistant: when's the last time you bathed
me: i don't remember" she tweeted on December 18, 2019.
For the time being, though, Gaga wants to keep the rest of the album a secret until she's ready to release it.
Lady Gaga fans love 'Stupid Love'
Meantime, if little monsters search hard enough, there are surely still ways to track down "Stupid Love" before the rest of the album drops. It's what's keeping some fans trekking on through the long, LG6-less days.
"Stupid Love sounds HEAVENLY, idc. The belting, the soul, the 80's synths, the head voice ad libs… I don't know a better song," tweeted one fan.
"I listened to 15 seconds of Lady Gaga's Stupid Love & i got clear skin, my a** grew, I lost 20 kg, and $ 5,000 magically appeared in my bank account, is this the coming of the messiah that the Bible talked so much about?" tweeted another.
Read more: Why Lady Gaga Sees 'Pain' When She Looks At Her Oscar For 'Shallow'