Are Lady Gaga and Ariana Grande Friends?
Recently, Ariana Grande has made the news for her friendships with fellow pop stars Miley Cyrus and Demi Lovato. Now, a new teased release has caused fans to wonder about her relationship with fellow singer and Italian-American Lady Gaga. Here's a look at how they've grown close over the years, and what they've created together.
Lady Gaga and Ariana Grande performed together in 2015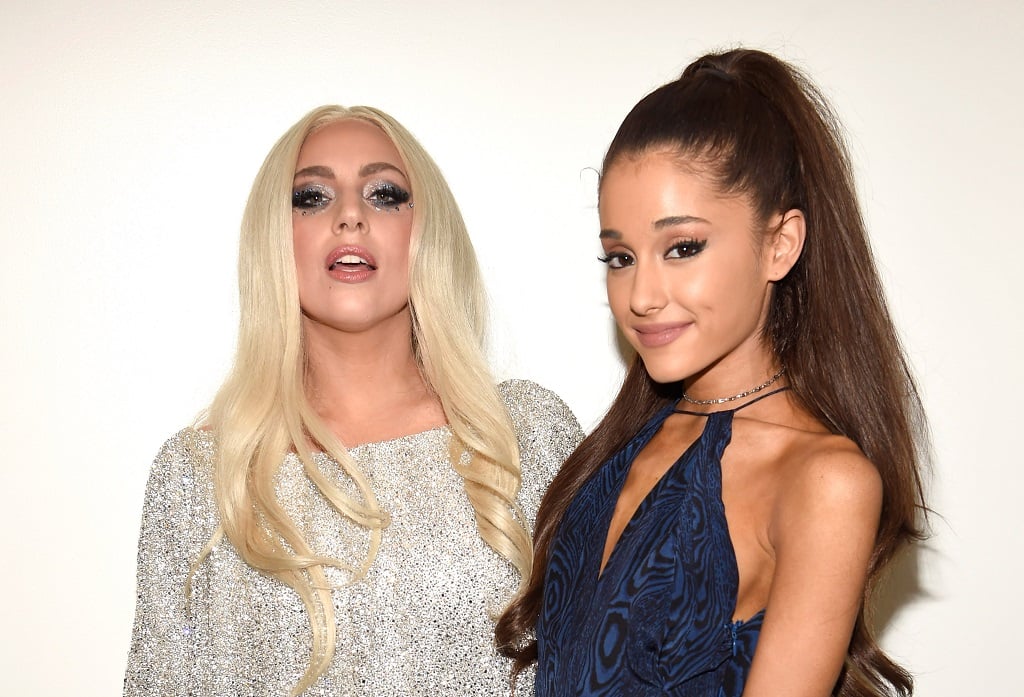 Both artists had their breakthroughs around the same time. Gaga became famous for her first album Just Dance in 2009, winning her first Grammys in 2010. That same year, Grande first appeared as Cat Valentine in Victorious. Her own music career came along shortly thereafter.
In 2015, they were both part of a Grammy tribute to Stevie Wonder. The next day, Grande tweeted, "still on a cloud from last night," citing "talking w gaga" as one of the highlights. Gaga replied, "you are a lovely sweetheart and I enjoyed meeting you so much." Grande answered back, "you are actually an angel."
Collaboration rumors in 2020
Over the years, the two have championed for many of the same causes, including the Bans Off My Body initiative supporting Planned Parenthood in 2019 and, more recently, the push to abide by shelter-in-place guidelines during the coronavirus (COVID-19) pandemic.
The rumors of a collaboration started to circulate in early 2020. Grande began to comment on and like many of the Gaga's social media posts — a sign that there was a connection between them. But the biggest hint of all came when Dance Moms star Abby Lee Miller shared that she'd seen both celebrities at the same rehearsal space on March 1, 2020.
Grande calls Gaga 'a literal angel'
Not long after this, the stay-at-home orders came through nationwide. Both Grande and Gaga have participated in events during this time, with the former taking part in The Disney Family Singalong and the latter having a large role in the One World: Together at Home concert.
Gaga celebrated a birthday during all of this. Grande (in a since-deleted post) wrote, "happy birthday to a literal angel that has changed my life in many ways ! i'll tell u more about it later but … u make my heart feel so full and happy and understood," adding, "Wishing u all the joy in the world today and every day ! have some pasta."
Their collab 'Rain on Me'
Now, their collaboration has officially been confirmed. Gaga shared the tracklist for her new album, Chromatica, on April 22, 2020. In addition to songs with Elton John and Blackpink, the fourth title, "Rain on Me," cites Grande as a featured artist.
Chromatica was initially scheduled to drop in this month. However, Gaga delayed its release in March, stating that it didn't "feel right" during this pandemic. So while there's no official release date at the time of publication, fans of Grande and Gaga should be excited to know that these two friends have music to share with us in the future.