Lady Gaga Being Quarantined With Boyfriend Michael Polansky "Has Been a Really Nice Test to Their Relationship"
Unlike some couples who are going stir crazy being on lockdown together, Lady Gaga and her boyfriend, Michael Polansky, are loving of the quality time they're getting to spend with one another while self-quarantining.
So far, the couple has been making the most out of self-isolation by getting to know each other more and are using this time to put their relationship to the test.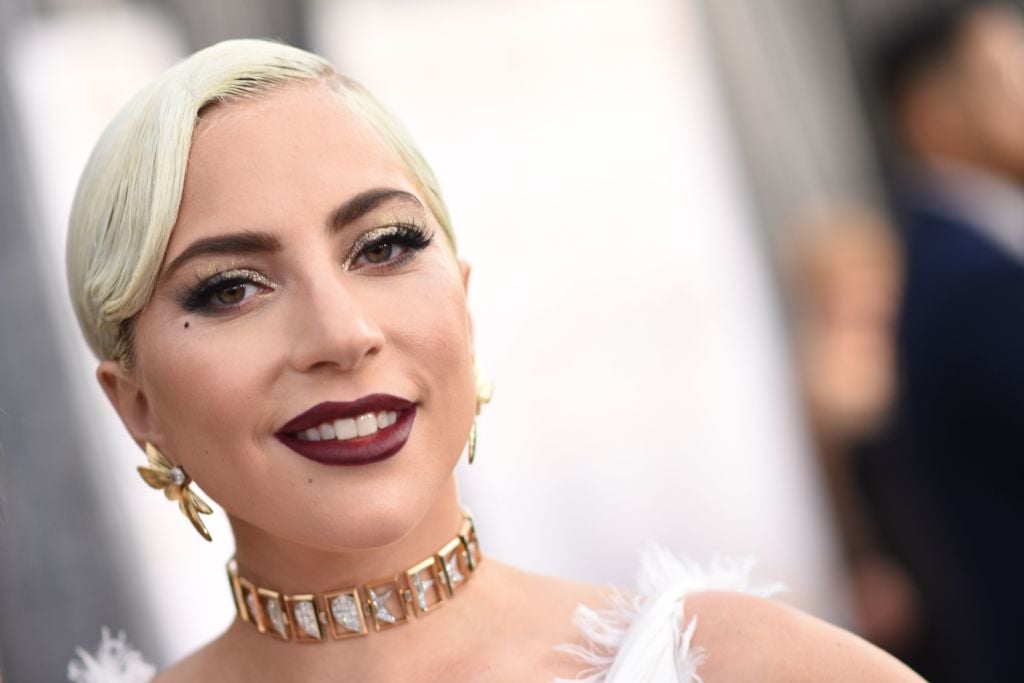 Social distancing has made the couple's connection even stronger
Although their relationship was steady before the coronavirus outbreak, being quarantined together has made Gaga and her boyfriend's romance even stronger.
For the past few weeks, the singer and her beau have been self-isolating together in her home.
Though they haven't been dating for very long, the couple appears to be doing just fine while practicing social distancing and are reportedly making the most out of their "wonderful" time together.
"Stef (her real name) has been busy but still taking time to have wonderful downtime with Michael," a source recently told HollywoodLife. "They are really getting to know each other more and this has been a really nice test to their relationship that they are embracing and learning from day by day. She seems pretty happy and chill right now."
Though dating while in the middle of a global pandemic isn't an ideal situation, doing so hasn't been a problem for Gaga and Polansky, who've been spending most of their time together since becoming a couple.
"It was an easy decision to self-quarantine together because Gaga and Michael had already been inseparable before the stay at home order even began," another insider added. "Although they've only been dating for a few months, they obviously have such a strong connection. They love spending as much time together as they can so although this quarantine is not to be taken lightly and they're doing their part to flatten the curve, they feel very lucky to have each other to lean on for support during a time like this."
The "Stupid Love" singer and the 36-year-old tech investor first sparked romance rumors in December 2019 after they were spotted together at a New Year's Eve party in Las Vegas.
In February 2020, Gaga made their relationship Instagram official by sharing a photo of herself and her new beau cuddled up on a yacht.
Gaga and Polansky are very serious about each other
Though Gaga's had her fair share of relationships in the past, her romance with Polansky is much different from the others.
The pair clicked right from the beginning, and after only a few months of dating, their relationship is already rock-solid due to their strong connection.
"Gaga is really getting serious with her boyfriend and the chemistry is undeniable," a source previously told Entertainment Tonight. "At first she wanted to keep it low key and quiet because she had just gotten out of a relationship and thought taking it slow would be good, but they had an immediate connection, so it was tough to keep under wraps. They were spending so much time together, she finally decided to post on Instagram to make it official."
And since Gaga and Polansky have such great chemistry, being quarantined together has been a breeze for them.
Back in March, the Grammy Award-winning artist shared a selfie of herself and Polansky holding hands while self-isolating amid the coronavirus outbreak.
"Day 6 of self-quarantining! Going strong, playing video games and cards, and taking care of ourselves," she captioned the snapshot. "Important reminder: keep your mind as stress-free as possible and your body moving. #selflove #selfcare #bekind try not to pass it in case you have it #corona it's ok and so wonderful to stay home if you can! What a kind act for the world."
Gaga also shared a photo on her Instagram Story of her and her beau playing cards with a friend while practicing social distancing.
Though it's still early in their relationship, it appears that the pair are head over heels for one another and that being on lockdown together is really benefiting their relationship.