Lady Gaga on What You Can Expect From Her New Album, 'Chromatica'
Just a few days after Lady Gaga released her latest single, "Stupid Love", the artist has announced her new album, Chromatica. This new venture is Lady Gaga's sixth studio album and her first album in four years fans could not be more thrilled about it. But just what can fans expect from Chromatica, and what was the process for making the new album?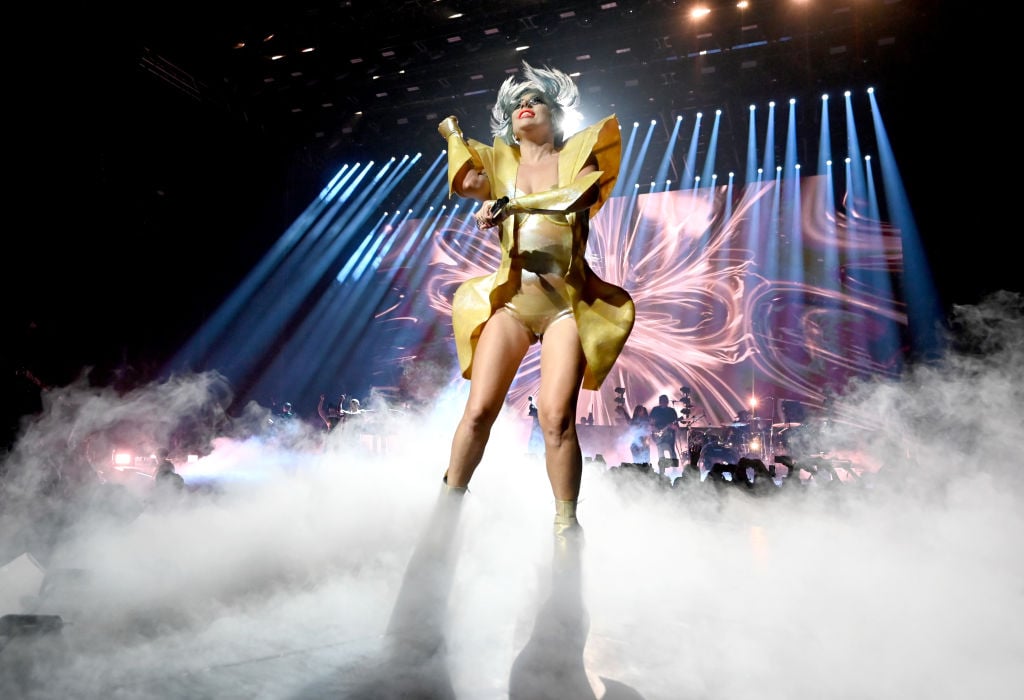 Lady Gaga announces new album, Chromatica, and release date
Taking to her social media pages, Lady Gaga revealed that Chromatica will be available everywhere on April 10, 2020. The A Star Is Born actress also teased some artwork that seemed to fit within the theme of her new album. Thousands of fans have already Pre-ordered the album after hearing and falling in love with "Stupid Love", but Lady Gaga also did a recent interview with Zane Lowe's Beats 1 show to give fans a more comprehensive idea of what they can expect from the new music.
In terms of sound, a lot Chromatica has a very dancey vibe. Ultimately, Lady Gaga wanted to create an album that was upbeat and that would leave listeners feeling joy. "We are definitely dancing… I put all my heart, all my pain, all my messages from the other realm that I hear of… what they tell me to tell the world and I put it into music that I believe to be so fun and you know, energetically really pure. I want people to dance and feel happy. I would like to put out music that a big chunk of the world will hear, and it will become a part of their daily lives and make them happy every single day," Lady Gaga shared.
The Stupid Love artist recorded most of the album in her home
The "A Million Reasons" singer continued on to share the unique process that went into making Chromatica. She revealed that most of it was actually made in her home, which gives the album a very personal feel."We made a lot of the record in my studio house. So I have a house where it's Frank Zappa's old studio, it's a live room, it's a big studio, it's beautiful. And I would be upstairs on the porch, outside the kitchen, and Bloodpop would come up and he'd go, 'Okay, come on, that's enough, off the porch,' and I would cry and I would say, 'I'm miserable, I'm sad, I'm depressed,' and he'd go, 'I know, and we're gonna go make some music now. And then I'd go downstairs and I would write," Lady Gaga recalled about creating Chromatica.
A new age of Lady Gaga
Ultimately, Lady Gaga hopes that the love that she experienced while making Chromatica bleeds through and is something that her fans can experience for themselves. "This album is such a display of not only how you can reframe the way that you view the world. But I promise and I hope, that the love that was around me in the process of making this album is something that other people feel," she shared. We're intrigued by this new chapter of Lady Gaga and we're sure fans can't wait to see what other bops Chromatica holds.