Lady Gaga Explains Why Her Song With Beyoncé, 'Telephone,' Is Actually Commentary on American Culture and Capitalism
Lady Gaga is the mastermind behind several of her iconic runway and music video looks. That includes the fashion choices for the "Telephone" music video, which symbolized American culture and capitalism.
Here's what the "Born This Way" artist said about her production and the meaning behind its Americana theme.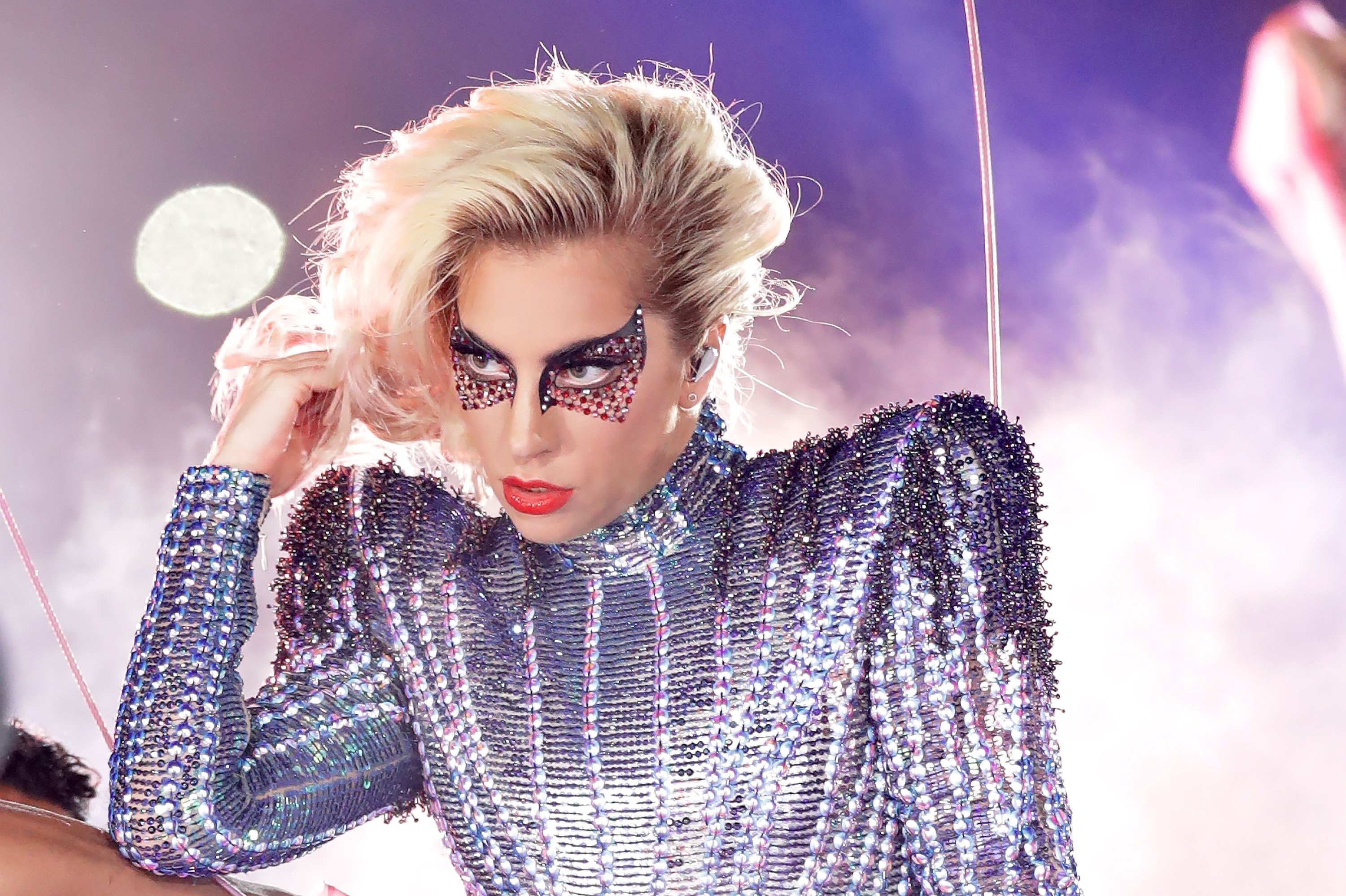 Lady Gaga and Beyoncé recorded the original track 'Telephone'
Lady Gaga and Beyoncé are not going to reach their telephones. In 2010, Lady Gaga released her original song "Telephone," featuring the Grammy Award-winning artist Beyoncé in the song and its corresponding music video. 
"Telephone" debuted in conjunction with The Fame Monster, earning over 375 plays on Spotify in the process. It received the MTV Video Music Award for Best Collaboration and the NRJ Music Award for Video of the Year. Lady Gaga even performed this song (sans Beyoncé) during her Super Bowl halftime show performance. 
Lady Gaga revealed that this song isn't about a physical telephone. Instead, the "telephone" is the thoughts swirling around her head. Even the outfits these artists wore during the video had a double meaning for Lady Gaga.
Lady Gaga explained some of the meaning behind her 'Telephone' outfit
She's worn everything from a meat dress to a Christmas tree hat. During an interview with British Vogue, Lady Gaga discussed some of her most iconic fashion moments. Of course, that included her American flag-inspired outfit for the "Telephone" music video. 
"Me and Beyoncé really in this video we wanted there to be a balance between fashion and camp," Lady Gaga said. "So we wanted to do a play on the American flag and a play on capitalism. The inspiration for the Americana vibe was that the song 'Telephone' was about being inundated with phone calls." 
"I wrote that song with this idea that we were, as a society, becoming more and more obsessed with interacting with each other in a way that was less real, and that led me to the ingesting of capitalism in a way that's not healthy for us," she continued. "So it's a commentary on American culture."
Lady Gaga often makes a statement with her fashion choices
Lady Gaga is known for making statements with fashion during her music videos as well as live performances. She sported a meat dress during one award ceremony and even appeared on a red carpet in an egg-shaped capsule. 
For her performance at Joe Biden's presidential inauguration, that artist wore a dove, "an everlasting symbol of peace," carrying an olive branch, a symbol of the power of peace that Congress wields. Her dress was also bulletproof, as explained during her British Vogue interview, with the artist saying that she wanted to be prepared for anything.
Songs by Lady Gaga, including "Telephone," are available on most major music streaming platforms.