You Need to Hear Lady Gaga's Stonewall Day Speech For Yourself
Singer/songwriter and actress Lady Gaga has been in the public eye for over a decade now. In that time, she has become something of an icon in the LGBTQ+ community. As June, which, for the last ten years, has been marked as Pride Month, comes to a close, the Stonewall Day Concert was held in New York City. Here's a look at Gaga's speech from the event.
What is Stonewall Day?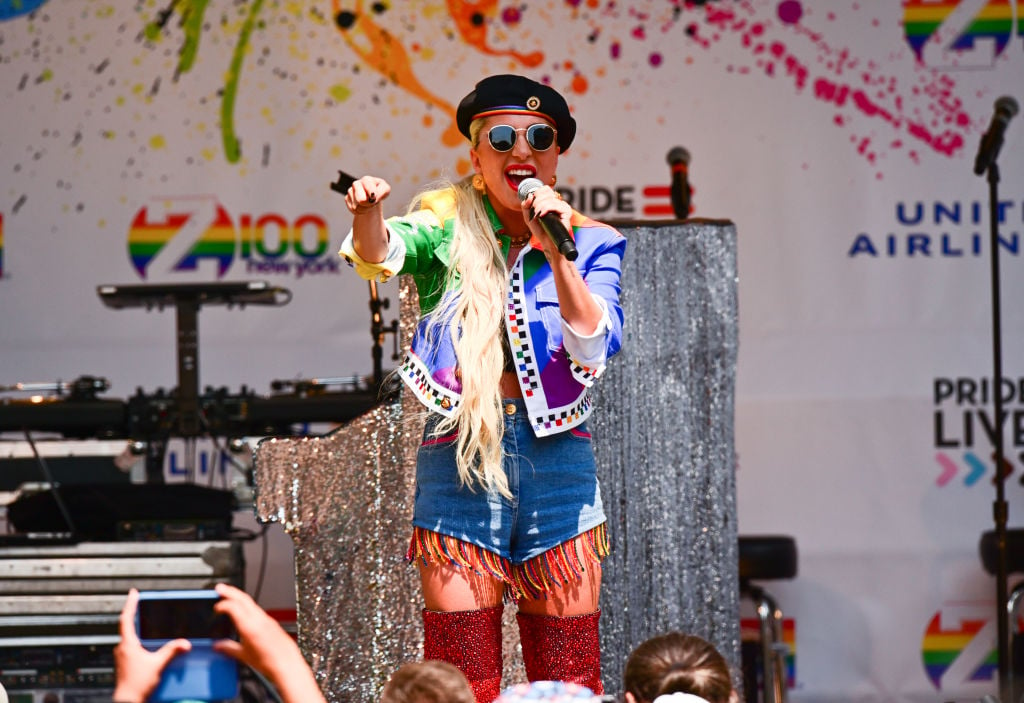 Stonewall Day (or days, typically from June 28-July 1) is recognized each year as the anniversary of the Stonewall riots. At the Stonewall Inn in Greenwich Village in 1969, a police raid of the facility, which was a haven for poor members of the gay community, incited an uprising that changed history.
Now, 50 years later, the LGBTQ+ community marks the day with a celebration. This event was the catalyst for Pride parades, Pride Month itself, and much more. Gaga was just one of many celebrities there to mark the occasion.
History of advocacy
This wasn't a one-off thing. Gaga's activist efforts are nearly as popular as her music these days. Her Born This Way Foundation, which is run by her mother, works to empower youth. The work of the organization is to address education, promote mental health resources, and to discourage bullying.
Additionally, Gaga has many other causes that she cares about. She wrote a song, "Til It Happens to You," about sexual assault and violence, for a documentary about campus rape. And, of course, she has supported the LGBTQ+ community at every turn. 
Her speech blew the crowd away
Her speech was nearly 15 minutes long, so we're not going to include the entire transcript of the video above. However, here are a couple of passages that were especially powerful, in case you don't have time to listen to the whole thing.
"I am so emotional today," she began. "This community has fought and continued to fight a war of acceptance, a war of tolerance, and of the most relentless bravery. You are the definition of courage." She went on to talk about how welcomed she has felt by the LGBTQ+ community, both as an ally and as someone who identifies as bisexual. 
"I will continue to fight every day during shows," she said later on. "And even when I'm not on stage, to spread a message that's actually quite simple: Be kind. And that kindness belongs to you. It always has belonged to you, even when the world was not kind, it belonged to you. All the galaxies, stars, and even God, I know all had your back. So today, and I hope every day: Dance, sing, rejoice, worship yourself, worship each other!"
What is Gaga up to these days?
In 2018, Gaga's name became intertwined with Bradley Cooper's, with whom she starred in the remake of A Star Is Born. There were plenty of rumors about the two, especially after their 2019 Oscar performance, which coincided with the end of Gaga's engagement to Christian Carino.
This year, Gaga has been busy with her ongoing Las Vegas residency, Lady Gaga Enigma. Additionally, she is working on her sixth studio album. But she always makes the time to support her dearest fans.