Lady Gaga Scratched Ariana Grande's Eye Filming the 'Rain on Me' Video–'I Shanked Her With My Nail'
Ariana Grande and Lady Gaga basically became sisters while filming 'Rain On Me.'
While most people would reach for the nearest tube of scar removal cream after getting shanked in the face, Ariana Grande proves that she is not "most people." Find out what happened after Lady Gaga accidentally scratched Grande while rehearsing their "Rain on Me" music video.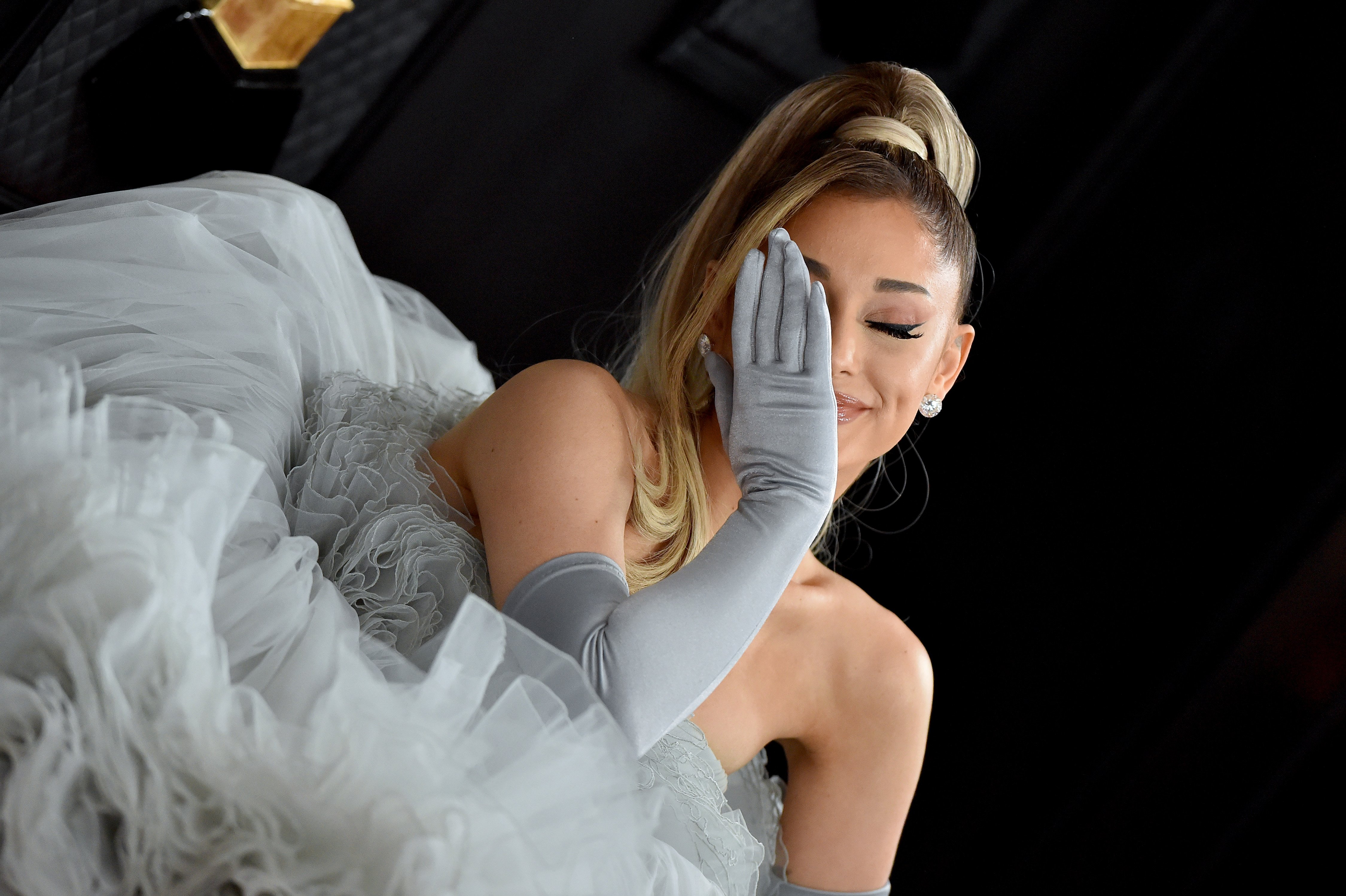 'Rain on Me' has a powerful hidden meaning
In May of 2020, the pop divas released their highly anticipated music video for "Rain On Me," which is their first duet together to date. They failed to disappoint, with the song debuting as No. 1 on the top billboard 100. Yet despite the cheery melody, the upbeat track is more than just an incredible dance song. In fact, it goes much deeper than that. The message behind "Rain On Me" is extremely powerful, as it teaches fans to embrace their past traumas. Gaga points out in her lyrics, "I'd rather be dry but at least I'm alive."
 In a Twitter post while promoting the hit song, Grande had this to say about Gaga:
 "One time….. I met a woman who knew pain the same way I did…who cried as much as I did… and who's heart was bigger than her whole body. She immediately felt like a sister to me." Grande continues with a second tweet, saying, "she then held my hand and invited me into the beautiful world of chromatica and together, we got to express how beautiful and healing it feels to mothaf*cking cry! I hope this makes u all feel as uplifted as it does for us both. I love you @ladygaga, u stunning superwoman!"
Grande and Gaga bonded over the accidental injury during rehearsal
Lady Gaga and Ariana Grande revealed their excellent chemistry with one another while rehearsing the "Rain On Me" music video. While practicing their choreography, the "Star Is Born" actor accidentally scratched the "7 Rings" singer right near her eye. In Gaga's Instagram video during rehearsal, Gaga is filled with concern after she claims she "shanked" Grande with her nail. Meanwhile, Ariana can be seen admiring the deep scratch. Referring to the wound, Grande says: "I hope it stays there forever."
Honestly? We can't blame her. As Ariana put it best, getting shanked by Lady Gaga is an "honor."
Gaga wrestles Grande to the floor in an effort to heal the wound
Grande happily tells Gaga, "you scratched my eye," to which Gaga responds, "you scratched my heart." The "Stupid Love" singer then goes into mother hen mode when she playfully tackles Grande to the ground as she tries to apply scar ointment cream to Ariana's new favorite wound. Grande refuses, attempting to squirm out of Gaga's grasp as she shouts, "No! Not the neosporin! No, no, no… I want it to stay!"
As Gaga stubbornly tries to place the medicine on Ariana's scratch, she jokingly scolds her new friend by saying, "listen to your mom," to which Grande replies, "you're like two days older than me!" before running away from Gaga. 
A true friendship blossomed from their duet
It appears as though a beautiful friendship has formed between Gaga and Grande while collaborating on their hit song. According to Gaga, she was originally "ashamed" to become friends with the "thank u, next" singer before Grande called her out on it. In an interview with Zane Lowe for Apple Music's Beats 1, Lady Gaga had this to say about Ariana Grande: 
"That woman has been through some really tough, really hard, life testing-stuff." The Chromatica artist continued, saying, "When she came into the studio, I was still crying and she was not. She was like 'You're gonna be OK. Call me. Here's my number. She was so persistent. She would try over and over again to be friends with me. I was too ashamed to hang out with her because I didn't want to project all of this negativity onto something that was healing and so beautiful. And eventually, she called me on my sh*t. She was like 'You're hiding. And I was like, 'I am hiding. I'm totally hiding.' And then this friendship blossomed."