Lala Kent Talks Co-Parenting With Randall Emmett's Ex, Ambyr Childers and Apologizing
Lala Kent of 'Vanderpump Rules' talks about co-parenting with Randall Emmett's ex, Ambyr Childers. Find out what she had to say about apologizing and more.
Randall Emmett has two children with Ambyr Childers. He already started dating Vanderpump Rules star, LaLa Kent before he was officially divorced. That's partially why Kent kept their relationship a secret in the beginning from her co-stars.
That meant there was a rocky period between Childers and Kent. Find out more about their former feud and what Kent says about their co-parenting now.
Ambyr Childers and Lala Kent used to be in a feud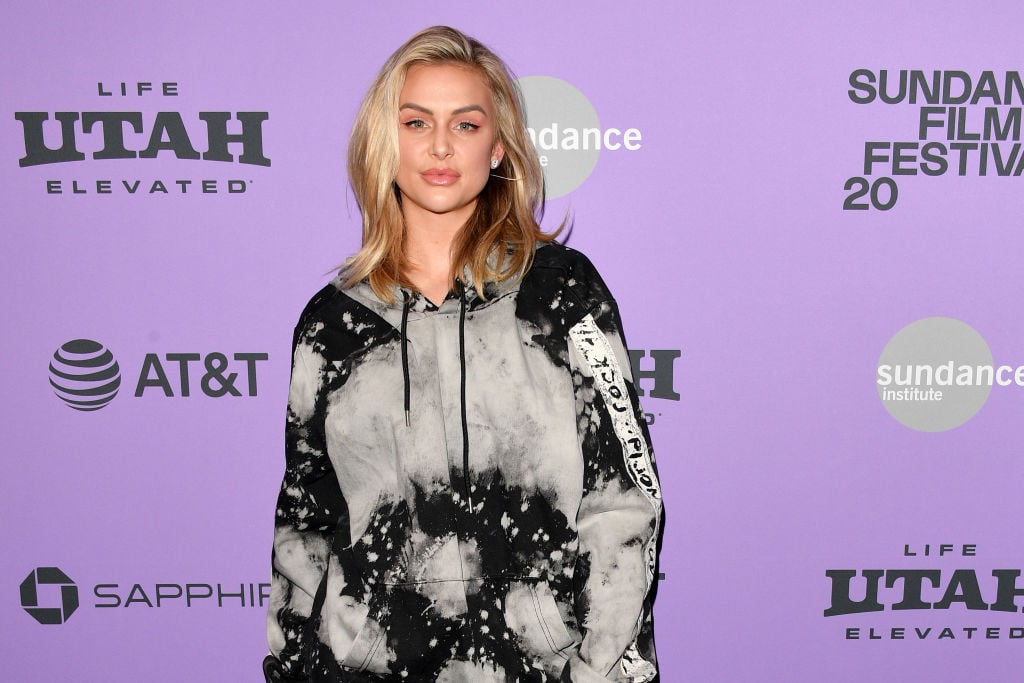 Childers and Kent didn't get along for some time. Their feud would also become public through Instagram posts.
The You actress once posted a screenshot of texts on her Instagram page, which were reportedly between her and Kent. "Leave my name out of your mouth homegirl," one the messages read according to Betches. "When your child comes to me with what you've said…there's going to be a problem. Enough with that. It's as low as it gets," another message read.
There was then a message saying, "And I'm nothing like you. First I can hold on to a man. Secondly I have a job. And thirdly is [sic] never get engaged to someone 2 weeks after the ink is dry on my divorce papers." Childers captioned the post with, "Be kind to unkind people. They need it the most."
The mother also addressed Kent in her Instagram story. She had a problem with how Kent was using her social media when it came to her kids.
"Since you don't want to answer my text messages, I'll try here," she wrote. "Lala, I appreciate your love towards my children, but until you're officially their stepmother, please refrain from posting my children on social media!" She then added, "I hope [you] understand where I'm coming from. Many thanks."
Kent said they're in a great place now
The reality star talked about co-parenting with Childers now on the podcast Teddi Tea Pod. "Co-parenting obviously is the most important thing when you have children and they're a product of a divorce," Emmett said according to Us Weekly. "Lala Kent, God bless her soul, has taken on that role of stepmother with a vigor and passion and with love."
She did talk about hiding their issues when they weren't getting along. "We did everything we could to make sure that the babies did not know that," said Kent. "Now we are all in such a great place. Myself, their mom, it's the happiest time in the entire world. It was like a Christmas miracle. It truly was. It's just a breeze now. The kids are happy and that's all you want."
Kent revealed what Christmas was like for them. "Ambyr and I were not in a great place, and when we had the meeting before Christmas, there were tears that were shed, there were apologies," she said.
Emmett and Kent are still engaged and are set to get married in April 2020. The producer is also going to appear more on Vanderpump Rules.