Lamar Odom and Fiancé Sabrina Parr End Engagement as She Claims He 'Needs Help'
Lamar Odom and his fiancé Sabrina Parr had a whirlwind romance. They went public with their relationship in August of last year and by November, they were engaged. But now, things have taken a turn and the pair have called things off.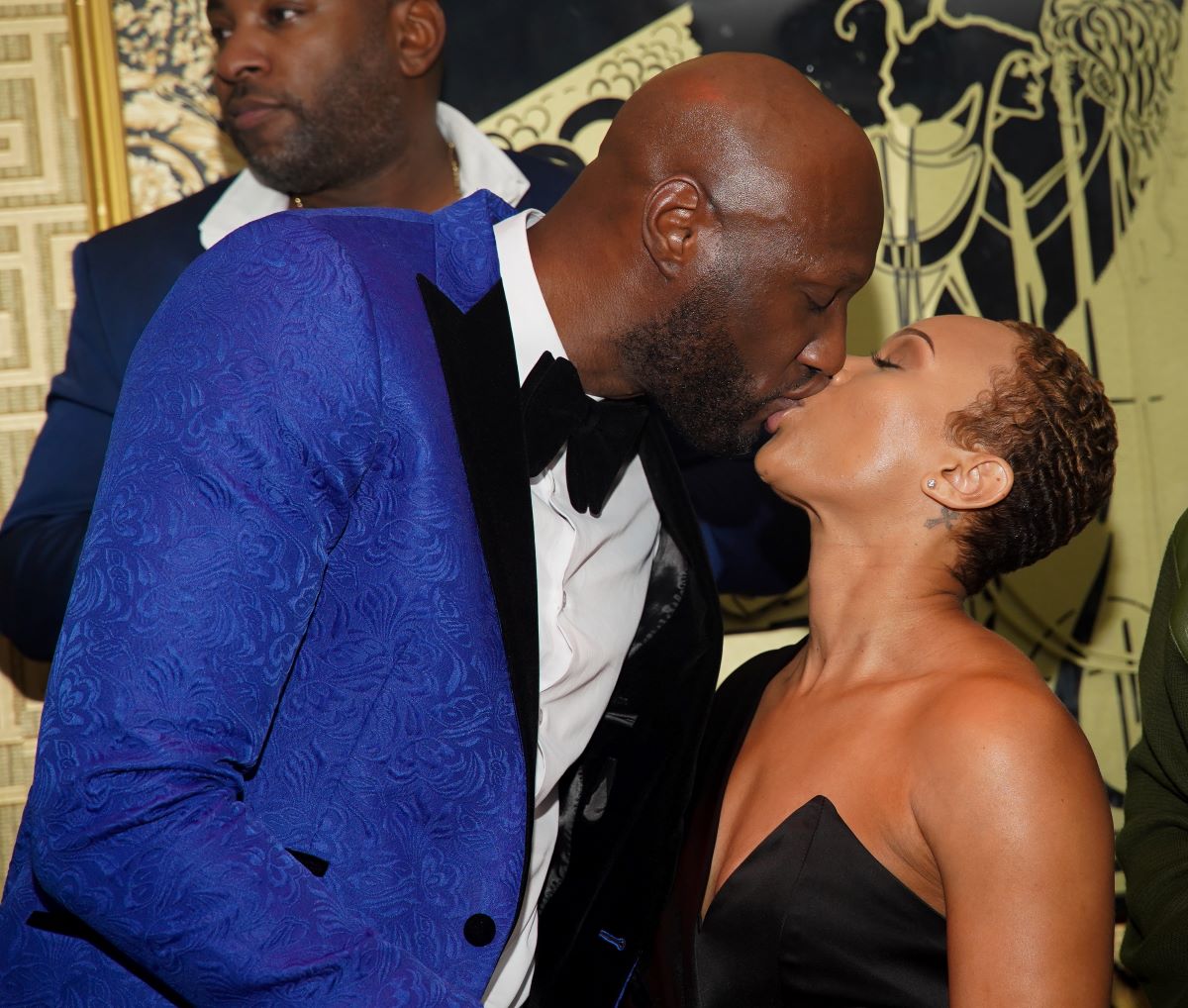 Lamar and Sabrina's engagement
Odom is no stranger to fast engagements. He married Khloé Kardashian just one month after the two started dating. On Nov. 11, Odom announced his engagement to fitness guru Parr with a post on Instagram.
"Introducing my new fiancée!!" he wrote under a photo of her ring. "Soon to be Mrs. Parr-Odom. She the ONE!!!!! @getuptoparr."
While fans seemed to be happy for Odom, his son, Lamar Odom Jr., was not.
"Not a text or a phone call to see how people who've know this dude his whole life to see how we would feel or react," he commented on the post. "Knew shawty for 4 months and already got you twisted. Family n friends already don't approve of homegirl but already she got your a*s inna sunken place. Shame family gotta find out on social media but that's been how life been all the time as the son of an Odom."
The post has since been deleted.
RELATED: Khloé Kardashian Didn't Want Caitlyn Jenner To Visit Lamar Odom After His 2015 Overdose-Here's Why
Lamar and Sabrina's breakup
After being relatively quiet about the relationship, Parr took to Instagram last night to announce that she and Odom had split.
"Y'all know I'm honest and transparent so I have to be the first to let you guys know that I am no longer engaged to Lamar," she wrote. "This has been a difficult decision for me to make but it is the best for myself and my children.
"Lamar has some things that he alone needs to work through," she continued. "I love him dearly but I am no longer able to be by his side while he seeks the help he desperately needs. I wish him all the best and I am asking that you pray for everyone involved."
The timing of the breakup is interesting as just last month, Odom was praising Parr on Instagram.
"My baby doll looking naturally stunning @getuptoparr," he wrote. "She just dropped an incredible e-book called the 'Natural Body Guide' on the steps to having the body that you choose. You see how through God and hard work you can achieve greatness."
Parr did not mention what kind of help Odom was in need of.
RELATED: Lamar Odom's Ex, Liza Morales, Allegedly Joining 'Basketball Wives' and Is Blasting Odom's Parenting
Who is Sabrina Parr?
Before her relationship with Odom, many people did not know who Parr was. She is a lifestyle and fitness coach. She started a program called MyFit which offers meal and workout programs. She is also an ESPN broadcaster.
Parr's last forray into marriage ended in disaster and landed her in jail.
"I can hear some of y'all now saying 'omg she was in jail?? She prolly beat up some girl' lol. That wasn't the case in my situation. I was in a very crazy marriage!", she wrote under a since-deleted picture of her mugshot on Instagram. "I won't get into too many details because we are divorced and moved on now."
Odom has not commented on the split.