How Lamar Odom Feels About Scott Disick and Amelia Hamlin's Relationship
Lamar Odom met Scott Disick through his marriage to Khloé Kardashian. How does he feel about the 'Keeping Up With the Kardashians' star's relationship with Amelia Hamlin?
When Lamar Odom married Khloé Kardashian in 2009, he became a member of the famous Kar-Jenner family. In addition to making regular appearances on Keeping Up With the Kardashians, he also started hanging out with his wife's inner circle. One of the people Odom connected with during that time was Kourtney Kardashian's ex, Scott Disick. The former NBA star recently shared his thoughts on Disick's new relationship with Amelia Hamlin.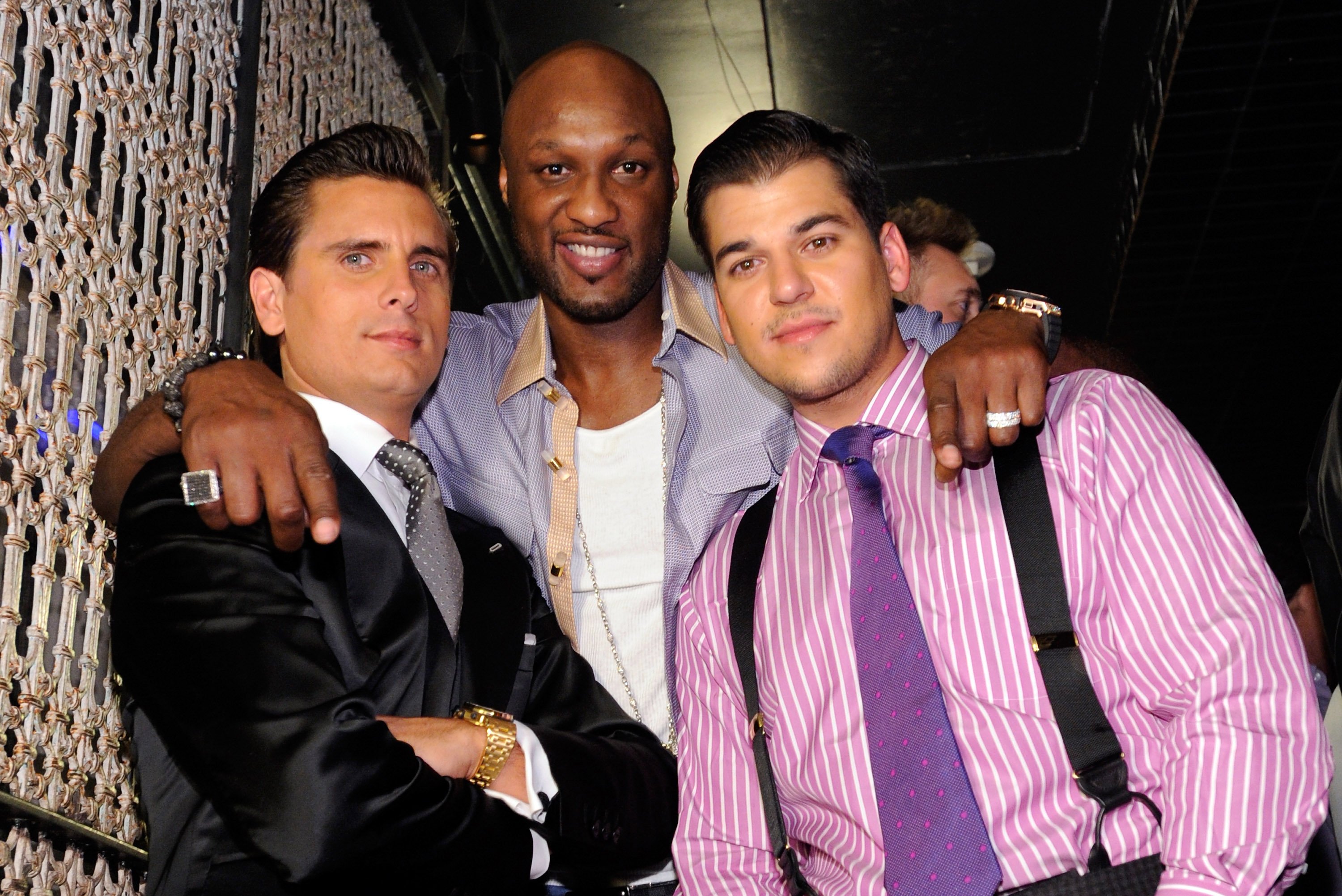 Scott Disick and Amelia Hamlin have a significant age gap
Many KUWTK fans met Disick during the reality show's first season. In the initial season, he and Kourtney remained together for several years. They welcomed three children into their family throughout their relationship- Mason Disick, Penelope Disick, and Reign Disick. However, Kourtney decided to break up with Disick in 2014 after he refused to stop partying. 
Since their split, both Kourtney and Disick have moved on to other relationships. In 2017, he and Sofia Richie started dating, who was age 18 to Disick's 34. After three years together, the couple parted ways in 2020. 
Following his and Richie's breakup, Disick began spending more time with Hamlin. In Feb. 2021, the pair decided to make their relationship Instagram official after posting photos on both of their accounts. Although Hamlin is 19 and Disick is 38, the model's mother, Lisa Rinna, supports their romance. 
"He's more handsome in person," the Real Housewives of Beverly Hills star told Andy Cohen, per ET. "We had a very nice time. He met [my husband and Amelia's dad] Harry [Hamlin]. It is what it is, guys. It is what it is."
What Lamar Odom said about Scott Disick and Amelia Hamlin
Disick and Hamlin's relationship has been a buzzed-about topic since getting together. The couple's age difference caused several fans to believe that both of them should date someone closer to their age groups. Additionally, many KUWTK fans think Disick is waiting for Kourtney to take him back one day. 
While appearing on The Wendy Williams Show in May 2021, Khloé's ex, Odom, was asked how he felt about his former sister-in-law's baby daddy. Although he didn't mention Disick by name, he confirmed that he "probably" wouldn't date a 19-year-old woman. In the clip, Odom, 41,  said he couldn't think of a valid reason to be in a relationship with someone decades younger than him. 
Does Lamar keep in touch with the Kar-Jenners? 
During his Wendy interview, the daytime host asked Odom if he still speaks to anyone in his ex-wife's tribe. In 2013, Khloé filed for divorce from the former Lakers player after four years of marriage. After Odom recovered from his 2015 overdose, they officially divorced in 2016. 
Odom confirmed to Williams that he doesn't speak to Khloé or her family. Several days later, he explained why he keeps his distance away from the famous tribe. 
"Unfortunately, you know, due to my behavior and some bad decisions, we don't really talk any longer," Odom told host Andy Cohen on Sirius XM. "I miss their family tremendously."
"Of course, anyone's always gonna miss love," he continued. "That's genuine. You know, the personalities, just spending time with them, it was one of the best times in my adult life."