Lamar Odom Made A Rap Video About Cheating on Khloé Kardashian
Lamar Odom admittedly made several mistakes regarding his marriage to Khloé Kardashian. In 2009, the couple got married 30 days after they met for the first time. The couple remained strong for four years and became reality TV darlings on Keeping Up With the Kardashians and Khloé and Lamar.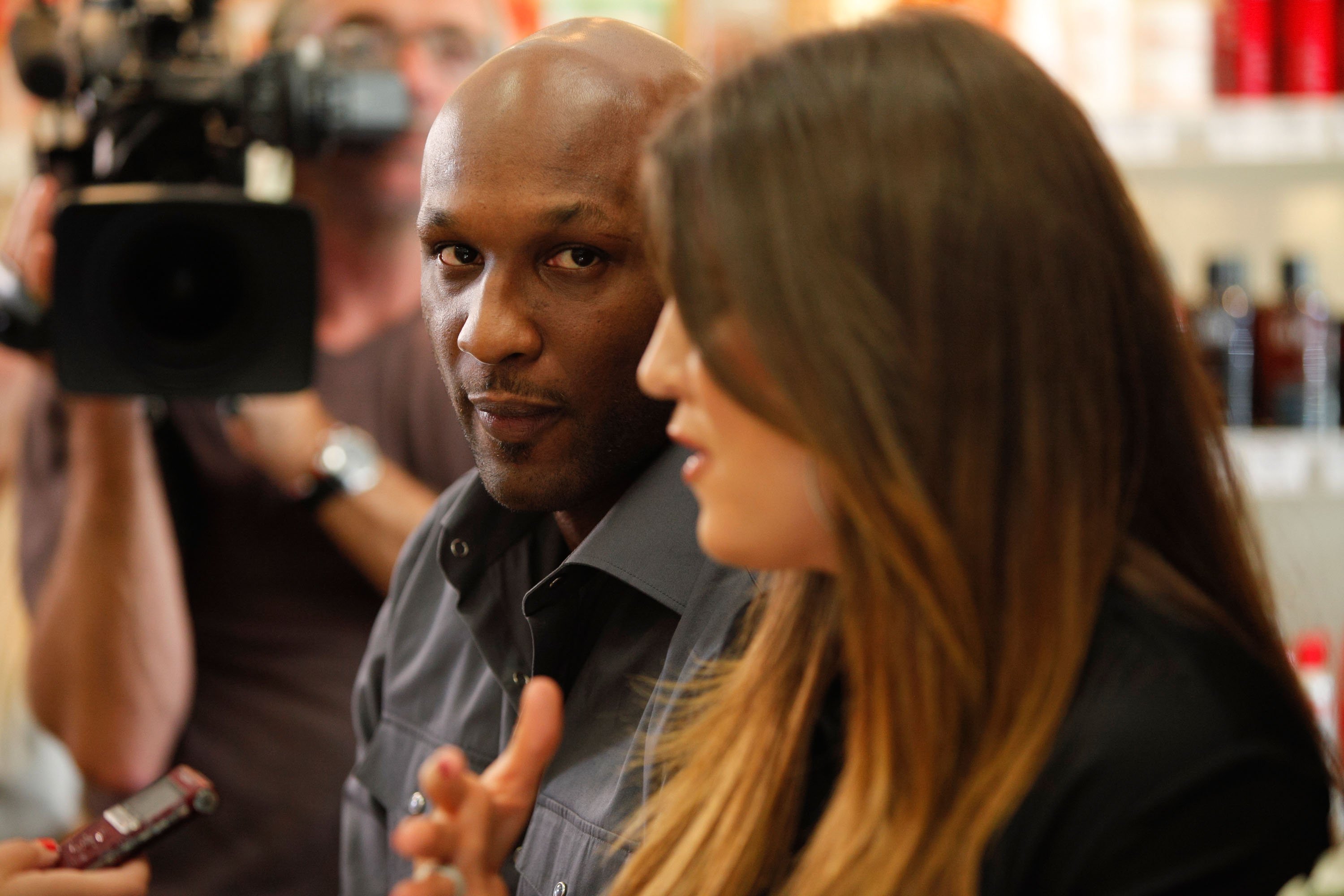 Unfortunately, infidelity and substance misuse on Odom's end would soon be the downfall of their relationship. Kardashian would ultimately file for divorce from Odom in 2013. 
Lamar Odom said he cheated on Khloé Kardashian when he knew she would be 'away' 
In 2013, rumors began to swirl that Odom cheated on Kardashian during their marriage. Odom's career was also on the decline, and he was misusing substances like cocaine and ecstasy. Although they had a troubled marriage, Kardashian put on a brave face in the media. The couple also appeared on several episodes of Keeping Up With the Kardashians, where they interacted with Kardashian's family. 
While things appeared to be going well for Kardashian and Odom, TMZ shared a leaked video of Odom and his friend, the late Jamie Sangouthai, on YouTube in November 2013. The two were shirtless in the grainy video, and Odom rapped several incoherent lyrics. Odom briefly discussed his substance misuse and alluded to cheating on Kardashian. The athlete said his behavior shifted when he knew his ex-wife was away. 
"When Khloe's out of town / I guess I still be on the DL," Odom admitted. 
Lamar Odom discussed cheating on Khloé Kardashian in his memoir, 'Darkness to Light'
Odom released his memoir, Darkness to Light, in May 2019. Unsurprisingly, viewers of Keeping Up With the Kardashians awaited Odom's chapters about his marriage to Kardashian. Odom shared several candid moments he had while married to Kardashian, including his infidelity. His cheating became a "regular part" of their relationship. The athlete also admitted it was "impossible" for him to remember how many times he'd cheated on his wife. 
In his memoir, Odom also recalled a time when Kardashian caught him cheating on her. He was in a hotel room with several women when he heard a knock at his door. Odom wrote that Kardashian alongside her mom, Kris Jenner, "pounced on the first girl she saw."
"Try to imagine the scene: Khloé's beating the sh*t out of one of the girls who tried to protest. She's dropping vicious blows all over the top of this girl's head," Odom claimed. "Kris is screaming, and her security guard jumps in and pulls Khloé off the beaten stripper. Khloé tells me to gather up my things, and the guards quickly remove all traces of the drugs. We sneak out of a back door of the Roosevelt and disappear into the night."
Lamar Odom admits cheating on Khloé Kardashian ruined their marriage
After multiple years of Odom's infidelity, Kardashian filed for divorce in December 2013. She would later contest the divorce in 2015 when Odom fell into a coma in Nevada. Once she helped him get his health in order, Kardashian and Odom finalized their divorce in 2016. 
In his memoir, Odom wrote that he regrets the way he treated Kardashian. Odom said her love for him was "unconditional," despite his behavior. However, Odom shared he couldn't be the man she wanted while they were married. 
"I could not handle the lethal cocktail of the spotlight, addiction, a diminishing career, and infidelity," Odom wrote. 

How to get help: In the U.S., contact the Substance Abuse and Mental Health Services Administration helpline at 1-800-662-4357