Lamar Odom on His Ex, Sabrina Parr: 'She's a Hurt Woman' – Alleges Parr Slept With Tristan Thompson
The drama between Lamar Odom and Sabrina Parr appears to be far from over. Both have slung allegations against one another in the media but now Odom is telling his side of the story regarding their relationship in a new televised interview.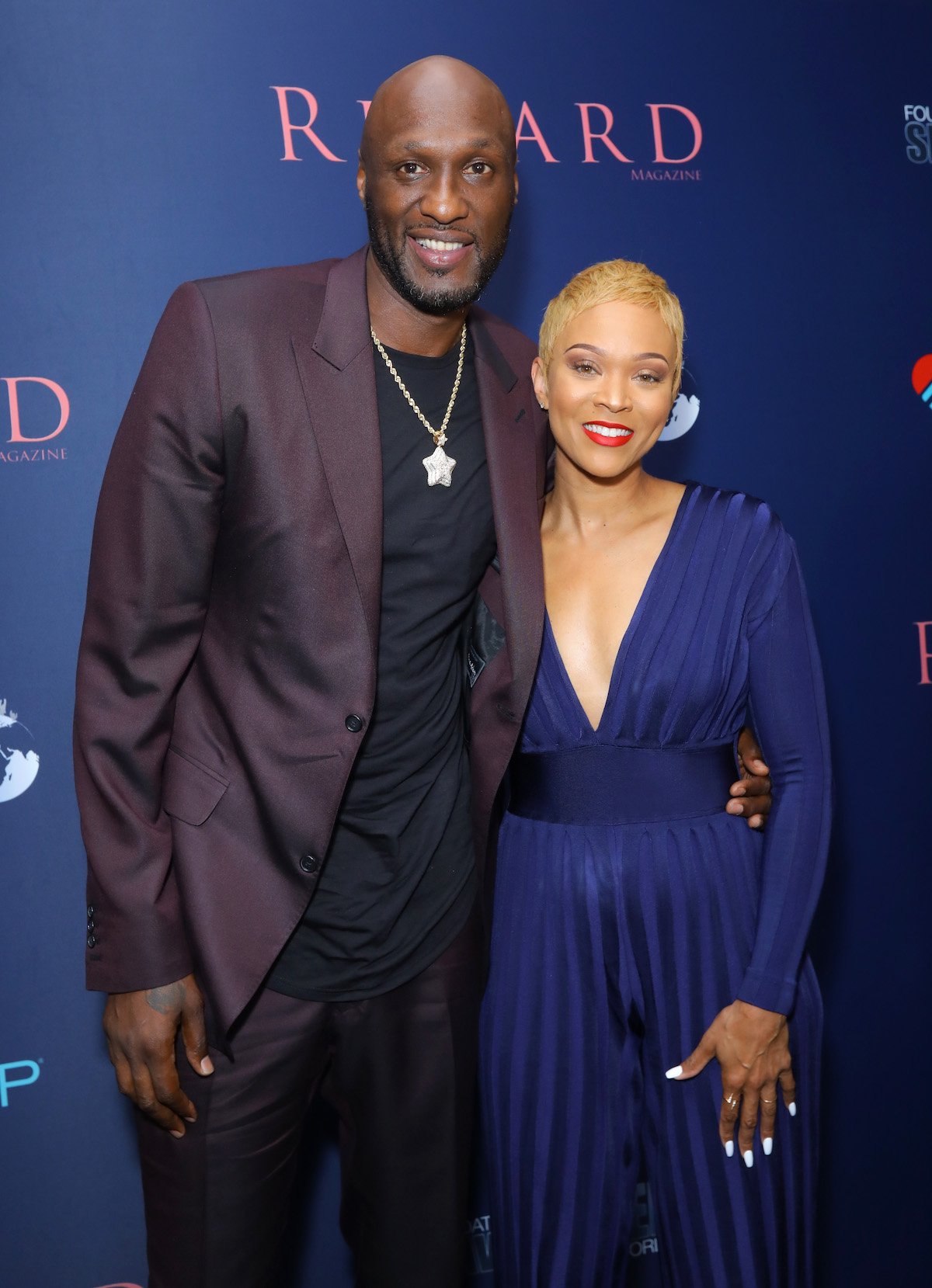 Odom claims Parr is damaged. He also hints that Parr had an affair with Tristan Thompson, who is the current partner of Odom's ex-wife Khloé Kardashian. 
Lamar Odom and Sabrina Parr split
Odom and Parr began dating after meeting at a local gym. Parr became Odom's personal trainer before their romance progressed.
The former couple were engaged in November 2019 after just months of dating. In November 2020, Parr announced on her social media that they split. She alleged that Odom kicked her out of their home.
They reconciled briefly but by December, they called it quits again. Odom accused Parr of hacking his social media accounts. He also alleged that Parr used him for fame, writing on his Instagram account that he provided Parr with a "global platform."
In return, Parr alleged that Odom continued using drugs and was struggling financially.
Lamar Odom says Sabrina Parr is a 'hurt woman'
Odom sat down for a virtual interview on The Wendy Williams Show to address Parr's smear campaign against him.
"She's a hurt woman," Odom said of his ex-fiance. "She has a lot of problems that I don't think anyone of us can help her with. She probably needs therapy."
Odom says he was aware of Parr's alleged sketchy past, including her arrest history. Per an Instagram live video from Parr, she was arrested for a physical altercation with her ex-husband. Parr alleges she was defending herself against domestic violence.
Related: Lamar Odom's Ex-Fiancee Sabrina Parr Deletes Their Photos on Instagram After Saying He Needs to 'Seek Help'
Still, Odom opted to give her a chance. "I knew that she went to prison before but I gave her an opportunity. But, it's too bad – I feel like, that whole relationship, she's just like a decrepit reptilian type of woman how she moves."
When the audience gasped, Williams warned Odom to mind his manners when speaking negatively of Parr, telling Odom he's better than the drama. But Odom stood firm in his assessment of Parr, explaining that due to her alleging he's using drugs again, he deserves to defend himself.
"Anyone that does that to me, of course, if you know my past, that means you're trying to hurt me," Odom said. "You're trying to hurt my progression and my lifestyle. So, I kind of take that personal. If you really want to hurt Lamar's feelings and all of that, put the drug thing out there."
Lamar Odom alleges Sabrina Parr slept with Tristan Thompson
Another reason why Odom was not one to mince words regarding Parr is because of oof her alleged infidelity. While Odom admits he cheated during their relationship, he claims what Parr did was much worse.
"There were some things that kind of made me look at her out of the corner of my eye," Odom said of Parr. "Like when she told me that she had slept with my ex-wife's significant other."
Williams pressured Odom to confirm who he was speaking of, asking if he was talking about rapper French Montana. Montana and Kardashian dated after Odom and Kardashian split.
While Odom refused to name the culprit, Williams asked her producer if it were Thompson, which Odom seemingly confirmed.