Lamar Odom on 'Kardashian Curse' Conspiracy – 'That's Stupidity'
The Kardashian women have not had the best luck in the love department. There's a "Kardashian curse" conspiracy floating around that any man attached to a Kardashian woman is doomed. While the Kardashian women laugh about the such, Lamar Odom doesn't find it funny. In fact, Odom says the curse conspiracy is downright stupid.  The …
The Kardashian women have not had the best luck in the love department. There's a "Kardashian curse" conspiracy floating around that any man attached to a Kardashian woman is doomed. While the Kardashian women laugh about the such, Lamar Odom doesn't find it funny. In fact, Odom says the curse conspiracy is downright stupid.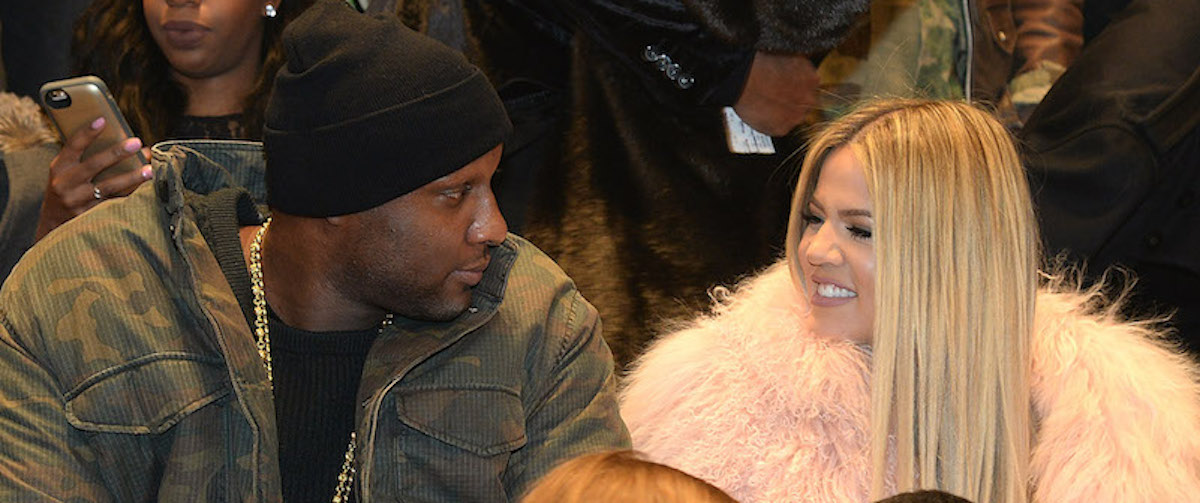 The 'Kardashian curse' explained
While the Kar-Jenner's have amassed a huge following and billions of dollars along the way, many believe others who come into contact with the famous family have a public fall from grace.
The idea of a "Kardashian curse" is mainly applied to the men who come and go in their lives. There are millions of people who believe that any man who chooses to date a Kar-Jenner is asking for their life to end in ruins.
Related: How Lamar Odom Feels About Kim Kardashian West and Kanye West's Divorce
Kris Jenner's ex-husband Caitlyn Jenner, formerly Bruce Jenner, publicly transitioned from male to female in his 60s. Kim's exes – Kris Humpries and Kanye West – careers plummeted. Humpries says his basketball career took a hit that never recovered due to the scrutiny attached to his 72-day marriage. 
While West's career has continued to skyrocket, his public persona has suffered. Kim and sources close to the family say it's due to Kanye's bipolar disorder. Some of Kim's other exes, including NFL stars Reggie Bush and Miles Austin, allege the tabloid frenzy that the Kar-Jenners deal with is overwhelming.
The other sisters have had similar fates with their men. Kourtney's long-term ex Scott Disick has been open about addiction and depression. Khloé's ex-husband Lamar Odom's career ended shortly after his own addictions became public.
Lamar Odom debunks the idea of a Kardashian curse and praises the family
Odom and Khloé married within 30 days of meeting in 2009. Four years later, Khloé filed for divorce due to Odom's addiction and infidelity. Many basketball fans and Kar-Jenner critics believe his marriage to Khloé negatively impacted him personally and professionally. But Odom slams any mention of a "Kardashian curse" being true.
"That's stupidity because everybody go [sic] through s**t, you dumb a**es" Odom tells Vlad TV in a recent interview. "If I had your family on tape and seen all the s**t that your family was going through, people would be like, 'Yo, his f**cking family is crazy. You see all the drug addicts, all the sex?' They [the Kardashians] share their lives with you. So, you see everything."
Related: Lamar Odom Shares Regrets About Leaving Taraji P. Henson for Khloé Kardashian
Odom says overexposure of the family is potentially an issue. He also blames the media for the constant coverage, saying, "People love it…and I lived it from the outside and from the inside. Seeing the way people react to them, it's still hard for me to figure it out…the love-hate that people have for them."
Odom and Khloé's divorce was finalized in December 2016. They were briefly reconnected following Odom's near-fatal overdose in 2015 but Khloé ultimately decided to end things.