Lamar Odom Praised Khloé Kardashian In His Memoir — 'She Will Be an Amazing Mother'
Lamar Odom and Khloé Kardashian recently took their fans back to 2009. The former NBA star celebrated his ex-wife on Instagram after she posted a bikini photo. However, the Keeping Up With the Kardashians star's other basketball player ex, Tristan Thompson, didn't enjoy Odom's shout-out. The comment resulted in a heated exchange between them over Kardashian.
Although they're not on good terms today, Odom shared nothing but positive words about his ex-wife and Thompson in his 2019 memoir, Darkness To Light.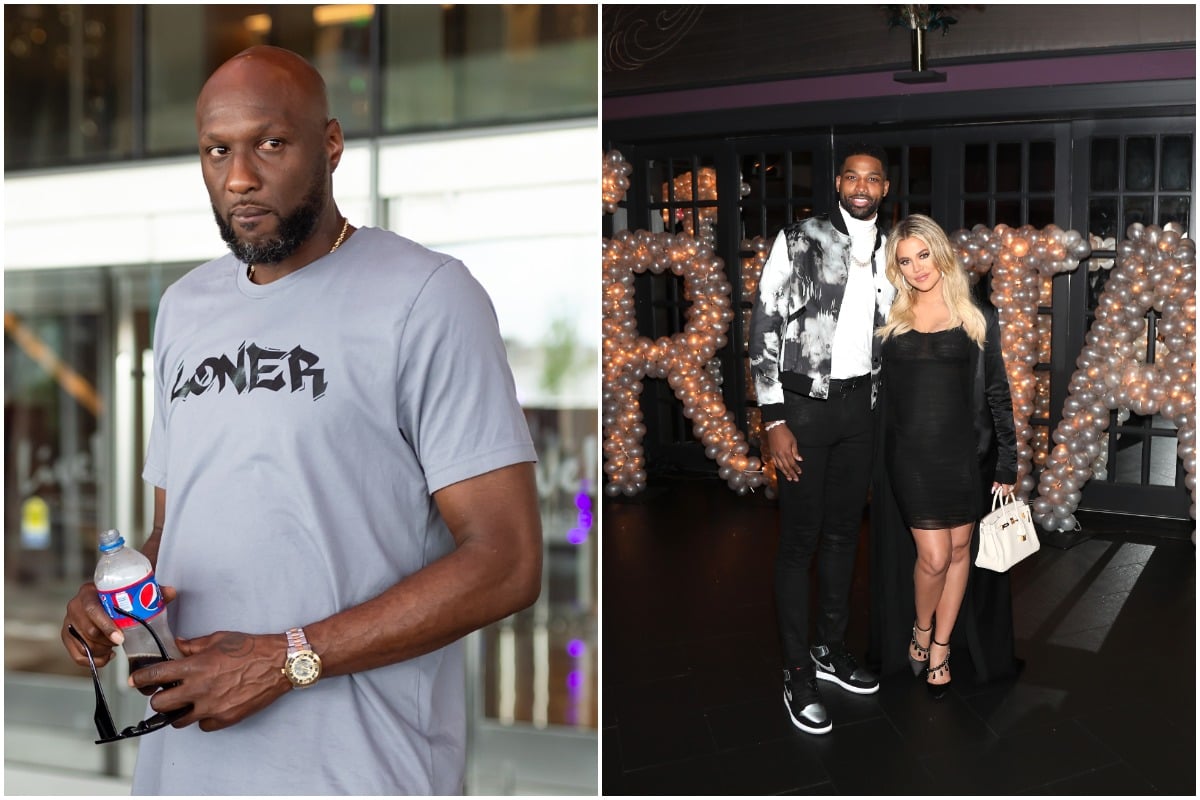 Inside Lamar Odom and Khloé Kardashian's marriage
KUWTK fans tuned in to see Odom and Kardashian's wedding on the show. In Sept. 2009, the celebrities tied the knot at a mansion in Los Angeles. At the time, the public criticized their quick decision to get married. However, both Kardashian and Odom have said their marriage and love were 100 percent real.
RELATED: Why Lamar Odom 'Overlooked and Disregarded' His Loved Ones to Be With Khloé Kardashian
Shortly after their wedding, the couple received an offer to star in their KUWTK spinoff, Khloé and Lamar. Additionally, Odom played for the Lakers alongside basketball legends like Kobe Bryant. In his memoir, Darkness to Light, Odom wrote that the early years of marriage were the best times of his adult life. Unfortunately, Odom said his substance abuse and infidelity ruined their relationship. After four years of marriage, Kardashian filed for divorce in Dec. 2013. 
During their separation, the pair reunited when Odom had a drug overdose in Nov. 2015. Because they were still married, Kardashian was in charge of all of his medical needs. They decided to finalize the divorce when Odom recovered from his coma in 2016.
Why Lamar Odom said he was 'happy' for Khloé Kardashian and Tristan Thompson
Even though she remained by his side, Kardashian and Odom weren't together during his health scare. In 2015, the Revenge Body star began dating another basketball player, James Harden. However, they parted ways when he allegedly cheated on Kardashian. After their split, she started dating Thompson. The pair dated for almost a year before Kardashian became pregnant with their daughter, True Thompson. True was born in April 2018.
RELATED: Lamar Odom Shared His 'Darkest' Moment From His Marriage To Khloé Kardashian
In Odom's book, the athlete praises his ex-wife for being loyal to him before and after their marriage. Additionally, he said that he was "happy" to see her become a mother, even if it was another man's child. 
"Khloé and her boyfriend, NBA star Tristan Thompson, welcomed their first child into the world," he wrote. "I am happy for them. She will be an amazing mother."
What Kardashian has said about her two exes
Before their social media beef, Kardashian shared her thoughts on both Odom and Thompson. During the KUWTK Final Curtain special, the reality star reflected on her publicized relationships. When asked about Odom, Kardashian admitted that the two are no longer on speaking terms. However, she has no regrets when it comes to their marriage.
RELATED: Does Khloé Kardashian Think Tristan Thompson Has Changed Since Their Reunion
"I loved that chapter in my life," she admitted. "Regardless of how dark and crazy that might sound, it was still just a very significant part of my life and my story, and I wouldn't change it. It sounds crazy, but it was meant to happen, and it happened."
As for Thompson, the Kocktails with Khloé alum said she forgave him for cheating on her multiple times. She also said they were back together and planning to have another child. However, the couple reportedly broke up again due to more infidelity rumors on Thompson's end.
Despite him calling Kardashian a "hottie," Odom reportedly started dating Love & Hip-Hop star Karlie Redd earlier this year. 

How to get help: In the U.S., contact the Substance Abuse and Mental Health Services Administration helpline at 1-800-662-4357.