Lamar Odom Recalls the Kar-Jenners 'Pulling up Like the A-Team' to Save His Life
Lamar Odom credits Khloé Kardashian and the rest of the Kar-Jenner family for their unwavering love and support. The athlete has often shared how his past substance misuse affected his relationship with the Good American CEO.
Since their 2016 divorce, Odom maintains his love for Kardashian and her clan. He recently revealed how the family tried to help him out of his cocaine addiction.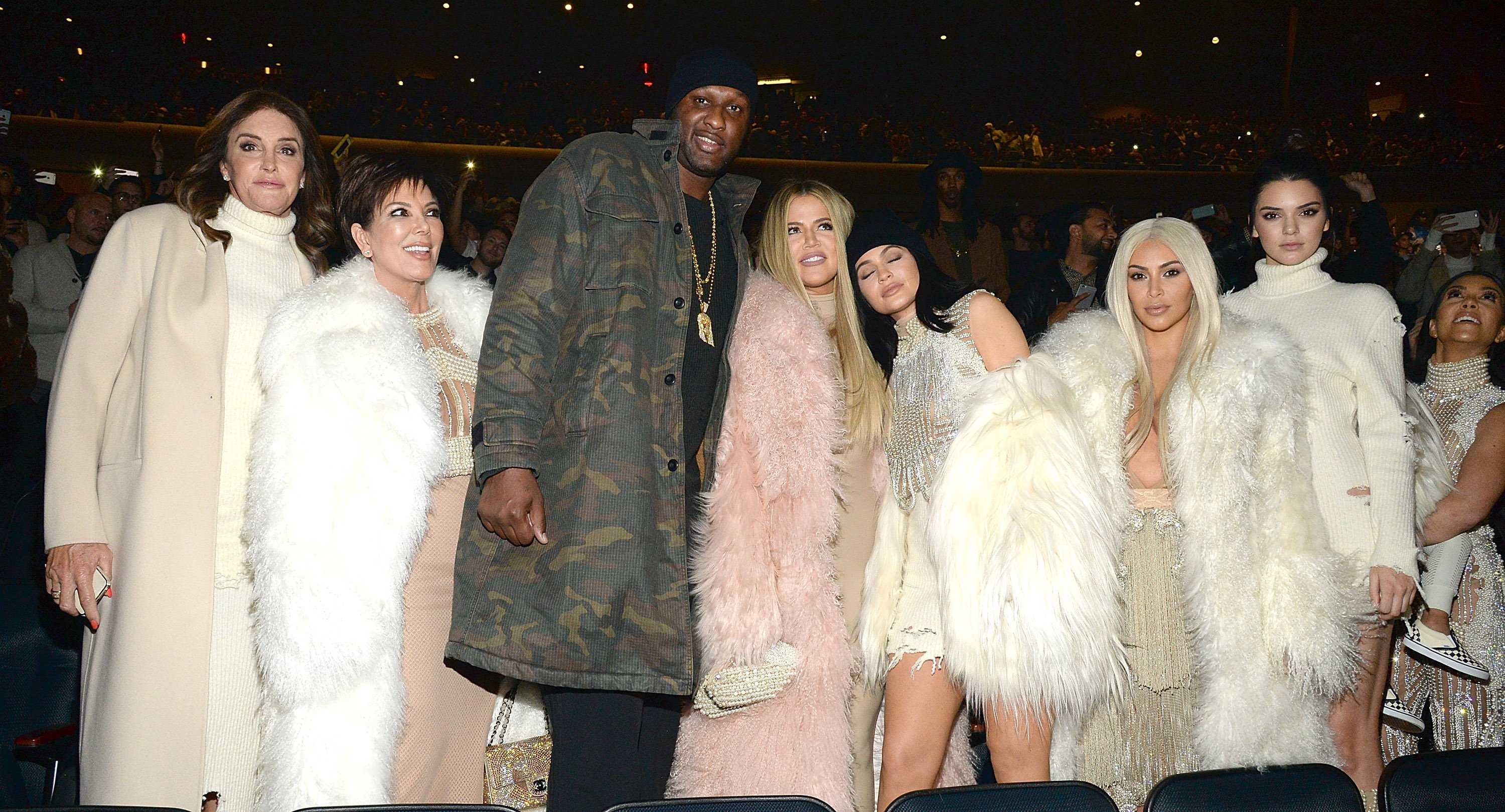 Lamar Odom said he was 'out of control' while married to Khloé Kardashian
Odom and Kardashian were once the most famous couples. Following their 2009 televised wedding, the NBA star joined Keeping Up With the Kardashians. Additionally, the pair landed their spinoff, Khloé and Lamar, shortly after their marriage.
RELATED: Why Khloé Kardashian Said Lamar Odom Will Always Be Her 'One'-'I Miss Him Every Day'
Although they were deeply in love, Odom kept his cocaine use away from Kardashian. However, he shared on American Addiction Centers' Facebook Live series, Addiction Talk, that he couldn't hide what he was doing for long. During the discussion with host Joy Sutton, Odom recalled being so "out of control" that a woman who wasn't Kardashian had to intervene.
"I remember being out one day, and I was out with one lady, I was getting high, acting like really extreme over the top," he says. "I'm putting anything in my mouth, sniffing anything. I was so out of control I guess the girl called Khloé. And the clan pulled up, like the A-Team, and out of love they took me right to the rehab."
Lamar Odom has praised the Kardashian-Jenner family multiple times
On Addiction Talk, Odom continued to say that the experience with Kardashian and her family was his first time in rehab. Despite their "extreme love" for the former Lakers player, he admits he had several more "rock bottom" moments. However, none of the moments compared to Odom's 2015 overdose. While reflecting on the incident, he shared how grateful he was that the Kar-Jenners supported him during his coma.
RELATED: Why Lamar Odom 'Overlooked and Disregarded' His Loved Ones to Be With Khloé Kardashian
Ultimately, Odom and Kardashian moved on to other relationships. Nonetheless, he praises his ex-wife for staying beside him in the 2019 memoir, Darkness to Light. Also, Odom reflected on their relationship and TV show in March 2021.
"My show with my ex-wife ❤️," he wrote on Instagram. "I want to thank @krisjenner @khloekardashian @kimkardashian @robkardashianofficial @kourtneykardash for taking me in and loving me without judgment – y'all gave me family, and for that, I am forever grateful 🙏🏾❤️"
What's next for the 'Khloe & Lamar' alum?
Since his overdose, Odom has stayed away from cocaine. The athlete told Addiction Talk he prioritizes the time he lost with his children, Lamar Odom, Jr. and Destiny Odom. Odom also signed on to film a documentary, Lamar Odom Reborn. The author is also working on another memoir and plans to return to basketball in some capacity.
RELATED: Lamar Odom's Aunt Left Khloé Kardashian and Kim Kardashian West in 'Stunned Silence' When She Told Them 'Y'all Ain't That Cute'
Through his platforms, Odom plans to continue telling his story to inspire others facing substance misuse.
"The most painful time in my life has become the most therapeutic," he says. "So why not hands and embrace the therapy that I continue to get from healing and dealing with other people?"
The entire episode of Addiction Talk is available on Facebook Live.
How to get help: In the U.S., contact the Substance Abuse and Mental Health Services Administration helpline at 1-800-662-4357.