Lamar Odom Reveals He Dreams About Ex-Wife Khloé Kardashian on 'Celebrity Big Brother'
Lamar Odom sees ex-wife Khloé Kardashian in his dreams. He spoke about her while appearing on 'Celebrity Big Brother' in 2022.
Before Celebrity Big Brother, Lamar Odom was familiar with reality TV via his ex-wife, Khloé Kardashian. The former professional basketball player joined the third season of the CBS program, where he spoke about the Keeping Up with the Kardashians star. In one episode, Odom admitted he dreams about her on occasion. 
How long were Khloé Kardashian and Lamar Odom married?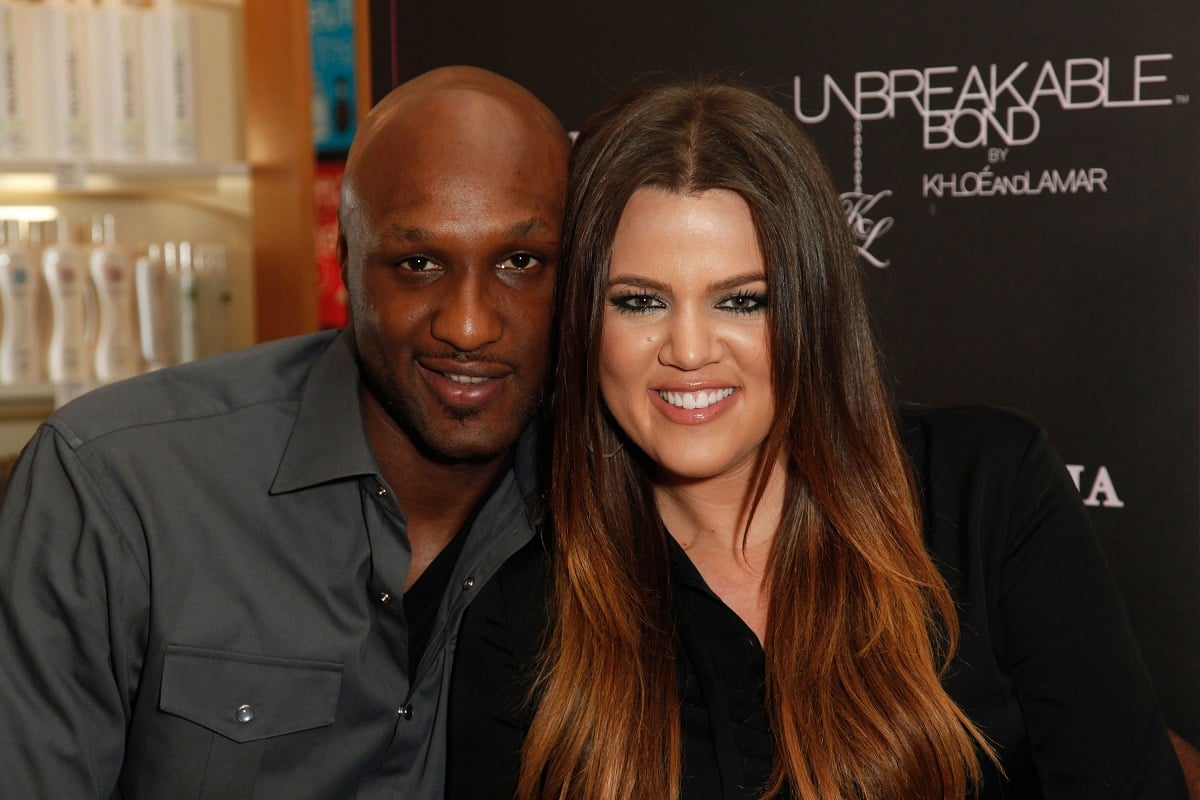 Khloé Kardashian and Lamar Odom first crossed paths in 2009. They had instant chemistry and married just one month after their initial meeting. Their wedding, which took place in September 2009, was a star-studded affair, with a televised special airing as part of the Keeping Up with the Kardashians franchise. Odom became a regular presence on the family's reality show, and soon, Kardashian and her new husband landed their own spinoff, Khloé and Lamar. 
According to PopSugar, rumors of trouble in Kardashian and Odom's relationship started swirling in April 2012. Odom was reportedly dealing with a drug problem, which Kardashian admitted to being concerned about her fertility in episodes of KUWTK. In December 2013, Kardashian filed for divorce from her husband of four years. The divorce dragged on and wasn't finalized until the summer of 2015. 
Odom admitted that he has dreams about Kardashian
Odom has made headlines for his health since his divorce from Kardashian. However, in his return to reality television, he seems determined to turn over a new leaf. In a February 2022 episode of Celebrity Big Brother, Odom spoke about Kardashian, revealing he still dreams about her.
"I had some good dreams last night," he said in the preview clip. Odom continued, "I dreamt [about] my ex-wife." He added, "I miss her so much. I wish I could take that time back."
Kardashian didn't immediately respond to Odom's heartfelt admissions. But she was caught up in some drama of her own — dealing with the aftermath of yet another Tristan Thompson cheating scandal. 
What did Odom say about the Tristan Thompson cheating scandal?
Odom and Kardashian aren't married anymore. But the former athlete openly supports his ex. After the latest paternity scandal involving Thompson, where fans discovered he fathered a baby with personal trainer Maralee Nichols, Odom took to social media to share his thoughts. Instagram account Comments by Celebs shared Odom's Facebook comment. "I truly wish nothing but the best for her and I'm hoping we can reconnect and talk one day as friends she is a good person and deserves the world," he wrote.
That isn't the first time that Odom has praised Kardashian publicly. In his 2019 memoir Darkness to Light, Odom revealed he thought Kardashian would be an "amazing mother" to her daughter True Thompson. And he said he wants nothing but the best for her. 
While it doesn't seem likely that Odom and Kardashian will ever reconnect on a romantic level, fans are certainly invested in their story as they possibly continue on a path toward friendship post-split.