Lamar Odom Reveals If He Was Surprised By Khloé Kardashian's Divorce Filing
Both Khloé Kardashian and Lamar Odom admit that their divorce was one of the most difficult experiences of their lives. Knowing his actions contributed to their demise, Odom says he was not shocked by Kardashian's decision to file for divorce.  Khloé Kardashian's initial divorce filing Kardashian and Odom's love story started out like a fairytale. …
Both Khloé Kardashian and Lamar Odom admit that their divorce was one of the most difficult experiences of their lives. Knowing his actions contributed to their demise, Odom says he was not shocked by Kardashian's decision to file for divorce.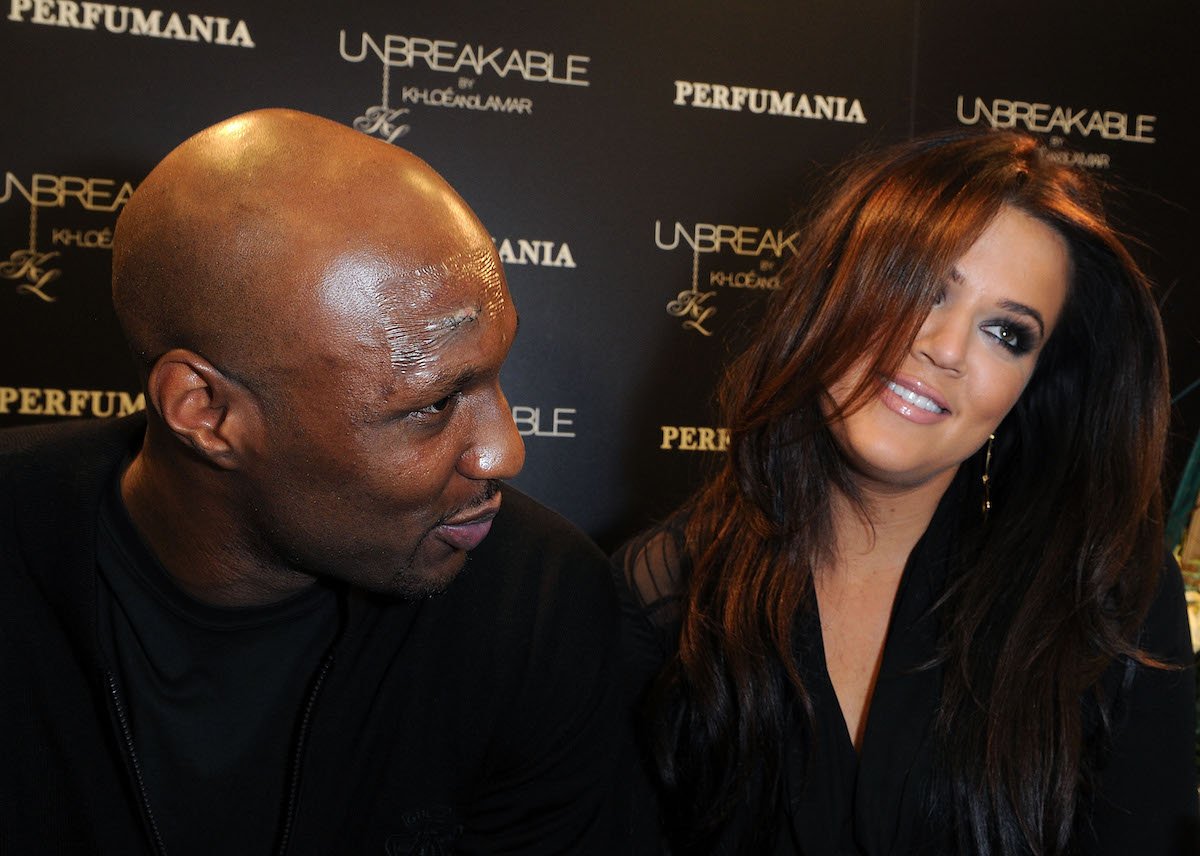 Khloé Kardashian's initial divorce filing
Kardashian and Odom's love story started out like a fairytale. They met at a club in 2009. Though sparks didn't initially fly for Kardashian, she says she fell in love with Odom's sweet personality. Odom proposed nine days into them dating. Within a month, they married.
Two years into their marriage, Kardashian discovered Odom was addicted to cocaine when she accidentally walked in on him using. She stayed and tried working through things by trying to convince Odom to attend rehab. 
After several stints in rehab and his continued use, Kardashian filed for divorce in December 2013. She later revealed that Odom cheated on her, even confronting one of his mistresses in a hotel room.
Related: Lamar Odom Says He'd Redo 2009 to Avoid Mistakes That Led to Khloé Kardashian Divorce: 'I Would Never Let That Happen'
In his memoir, Odom explained that he became overwhelmed by life, writing, "For a while, being with her was bliss and I was the happiest I've ever been," Buzzfeed reports. "We were one of the most famous couples in Hollywood and we made more money together than we had individually. At the start of the marriage, I was faithful to her. But I could not handle the lethal cocktail of the spotlight, addiction, a diminishing career, and infidelity."
Kardashian withdrew the divorce petition amid Odom's hospitalization from a near-fatal overdose. He credits her with helping to nurse him back to health. A reconciliation appeared possible but after Odom relapsed six months after his overdose, Kardashian filed divorce paperwork again. Their divorce was finalized in December 2016.
Lamar Odom says he gave the reality star what she wanted by not fighting the divorce
Odom's drug habit sent him spiraling. It was reported in August 2013 that he went missing for 72-hours, leaving Kardashian worried. She later spoke of Odom's disappearing acts on Keeping Up With the Kardashians.
Of Kardashian's initial divorce filing, Odom says he was not shocked. "If a woman asks you for a divorce [and] if you know you did everything wrong, you got to do a lot right," he tells Vlad TV in a recent interview. "At that point, I'm just going to give her what she wants and what she asks for."
Related: Lamar Odom's Family on Why They Don't Like Khloé Kardashian
Regarding the way he treated Kardashian during their marriage, he told People Magazine, "I wish I could have been more of a man. It still bothers me to this day. But regret is something we have to learn to live with."
Kardashian says the pain of the divorce was unbearable at times, telling Divorce Sucks podcast, "The divorce from Lamar was so hard for me. It was the first time I had my heartbroken and I put my all into my marriage."
Kardashian is now with NBA star Tristan Thompson and the two share a 3-year-old daughter, True.