Why Lamar Odom Said His Ex Sabrina Parr Is 'Deceitful' and Used Him for a 'Blue Check'
Lamar Odom and Sabrina Parr recently decided to call off their engagement. Since then, the pair have discussed their relationship issues during TV interviews and on social media. The former NBA star made new claims about the fitness trainer when he appeared on The Real.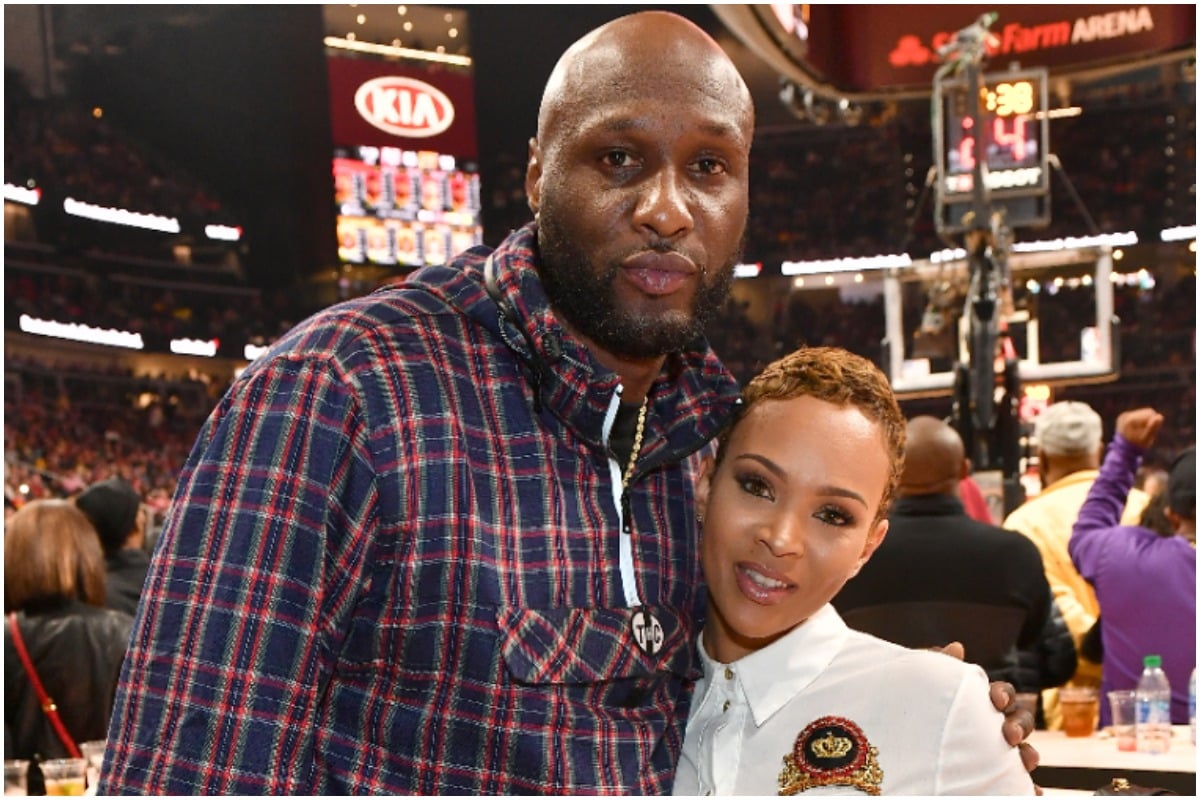 Lamar Odom and Sabrina Parr got engaged in 2019
Odom and Parr first went public with their relationship in August 2019. The athlete, who has a reported net worth of $30 million, started dating the 33-year-old mother of two several years after his divorce from Khloé Kardashian. Soon after they made their Instagram debut, Odom began sharing multiple photos with him and Parr together. In Nov. 2019, the pair got engaged. 
RELATED: Do Lamar Odom's Kids Like His Fiancee, Sabrina Parr, Better Than Khloé Kardashian?
Although the former Lakers player often gushed about being in love with his new fiancee, the couple faced multiple issues. The athlete's son, Lamar Odom, Jr, shared on Instagram back in 2019 that none of his father's family members knew about his engagement. Additionally, his ex, Liza Morales, accused the Instagram personality of writing the basketball player's captions. According to HotNewHipHop, the family drama escalated when Parr and Odom's daughter, Destiny Odom, allegedly got into a fight in Aug. 2020. The altercation reportedly began after the trainer thought her fiance's daughter was "coming in and out of the house, smoking a lot of weed" around her 5-year-old son. 
While it's unclear if the alleged brawl with the Darkness to Light author's child was too much for her to handle, Parr announced on Instagram that the couple ended their engagement in Nov. 2020, per Us Weekly. However, they briefly reunited around Thanksgiving before calling the relationship off again in Dec. 2020.
Why Lamar Odom called his ex 'deceitful'
RELATED: Lamar Odom's Ex-Fiancee Sabrina Parr Deletes Their Photos on Instagram After Saying He Needs to 'Seek Help'
Although they decided to part ways in 2020, Odom and Parr worked on several projects that premiered in 2021. Before their split, the couple filmed a documentary for OWN called Behind Every Man. Also, Parr and Odom produced a reality show about their relationship in March 2020. Once they broke up, the athlete said on The Real that he only saw portions of their reality show. However, he said he didn't give Parr or her manager permission to air the show after breaking up. In Feb. 2021, the trainer announced that the series premiered on the For Us By Us network called Lamar Odom & Sabrina Parr.
"I would think that when you were putting it out to the world, you would let me know," Odom said of the docuseries. "That's a greaseball move. Something that I can't respect, from her and that manager dude."
During his interview, he also said that Parr's decision to go behind his back was apart of her personality.
"[She was] very deceitful," Odom said of his ex-fiancee. "You know, I really used to like take her word for everything. She was like really lying to me the whole time. But I guess she got what she wanted; that was the 'blue check,' so I guess I was good for something."
Sabrina Parr has 'no desire' to get back with Lamar Odom
RELATED: Lamar Odom's Ex Shares Cryptic Instagram Post From Khloé Kardashian
Before Odom shared his feelings toward Parr on The Real, the entrepreneur discussed her views on their relationship in Feb. 2021. While appearing on Angela Yee's Lip Service, she said she was excited to debut the projects she and her ex filmed. However, Parr confirmed that she and Odom wouldn't be getting back together anytime soon. 
"Oh, I 100% have no desire to ever revisit the situation with Lamar Odom."
Although she doesn't plan on taking him back, the influencer shouted out her ex via Instagram when their show premiered on For Us By Us. Underneath a clip from the docuseries, Parr said she genuinely loved Odom.
"Despite a lot of the negative comments and rumors, @lamarodom and I truly loved each other and what we shared was real," she wrote. "It's really unfortunate that it had to end, but I'm excited for people to be able to see some of our moments of love we captured on camera by @forusbyusnetwork."