Why Lamar Odom Said He 'Hated and Loved' Khloé Kardashian 'All at Once'
Lamar Odom and Khloé Kardashian got married in 2009. Before their 2016 divorce, the former Lakers star admitted that he both adored and despised the 'Keeping Up with the Kardashians' star.
Lamar Odom often claims that Khloé Kardashian was the love of his life. In 2019, he dedicated his book, Darkness to Light, to the Keeping Up With the Kardashians star. However, the NBA star shared in the memoir why he sometimes despised his wife of six years. 
Lamar Odom and Khloé Kardashian dealt with infidelity and drug addiction during their marriage
Odom and Kardashian met for the first time in 2009. The couple attended the same party at Ron Artest's house. When he saw his future wife, Odom initially noticed her green eyes. In Darkness to Light, the former Lakers player said the Good American CEO has the same eye color as his mother, Kathy Mercer. 
After a month of dating, Odom proposed to Kardashian. One week later, the couple got married at a Los Angeles mansion. The couple eventually became reality TV darlings through KUWTK and their spinoff show, Khloé and Lamar. Although they shared their lives on television, Kardashian and Odom hid his crack/cocaine addiction from his fans. The athlete also admitted in his book that he cheated on the Revenge Body host countless times. 
"I could not handle the potentially lethal cocktail of the spotlight, drug addiction, a diminishing basketball career, and infidelity," Odom wrote. "Oh, did I mention the paranoia, anxiety, depression, hangovers, withdrawal, and rejection? But back to the infidelity, I struggled to remain faithful. I couldn't keep my d*ck in my pants or the coke out of my nose." 
The reason Lamar Odom 'hated and loved' Khloé Kardashian
In Darkness to Light, Odom wrote that he kept his substance misuse away from Kardashian during the early years of their marriage. However, she eventually found out about his drug and sex addictions. After four years as husband and wife, Kardashian filed for divorce from Odom in 2013. However, the pair remained legally married for several years. 
During their separation, Odom said he and Kardashian had communication problems. They rarely spoke to each other in person to avoid having "screaming matches." So, the Olympic athlete was surprised in Sept. 2015 when he received a call from Kris Jenner that Kardashian wanted to see Odom. Although they separated, the NBA star rushed to speak to his wife. 
"We did ninety miles an hour all the way, yet it felt like the drive took forever," Odom said. "But it still wasn't enough time to find the right words to say to Khloé. I searched all night for the perfect words, and they never came. I hated her and loved her all at once. I could kiss her and curse her in the same breath. But I was desperate to talk to her. I knew this was my last chance."
How does Lamar feel about Khloé today?
Odom later said in his memoir that Kardashian was upset when he approached her at the gym, as Jenner suggested. He also claimed that the momager set him up for the paparazzi, which she denies. After the confrontation, Odom overdosed while visiting a brothel in Nevada. Because they were still legally married, Kardashian took care of her estranged husband until he recovered. The couple finalized their divorce in 2016.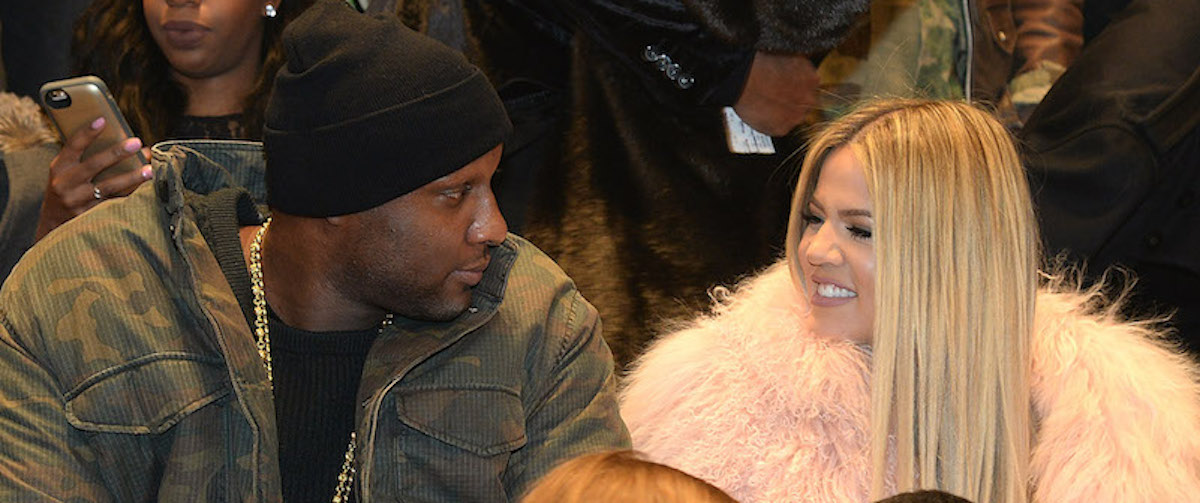 Since their split, Odom and Kardashian have both said the divorce was one of the most challenging times in their lives. However, they've remained cordial on social media. In March 2021, Odom reflected on him and his ex-wife's E! show during a Khloé and Lamar marathon. The Rich Soil CEO shared how grateful he is to Kardashian and her family for including him in their world. 
"Khloé & Lamar Marathon My show with my ex-wife," he wrote on Instagram. "I want to thank @krisjenner @khloekardashian @kimkardashian @robkardashianofficial @kourtneykardash for taking me in and loving me without judgment – y'all gave me family, and for that, I am forever grateful."
How to get help: In the U.S., contact the Substance Abuse and Mental Health Services Administration helpline at 1-800-662-4357.