Lamar Odom Said He Was 'Hurt' by This Comment From Khloé Kardashian
Lamar Odom spoke out about how he reacted to Khloé Kardashian's comments about their 2009 marriage.
Odom and Kardashian's relationship elevated both of their careers in the early 2000s. Viewers tuned in to watch their lives together on Keeping Up With the Kardashians and Khloé and Lamar. During several episodes of their shows, Kardashian and Odom discussed adding a baby to their household. Odom currently has two living children with his ex, Liza Morales.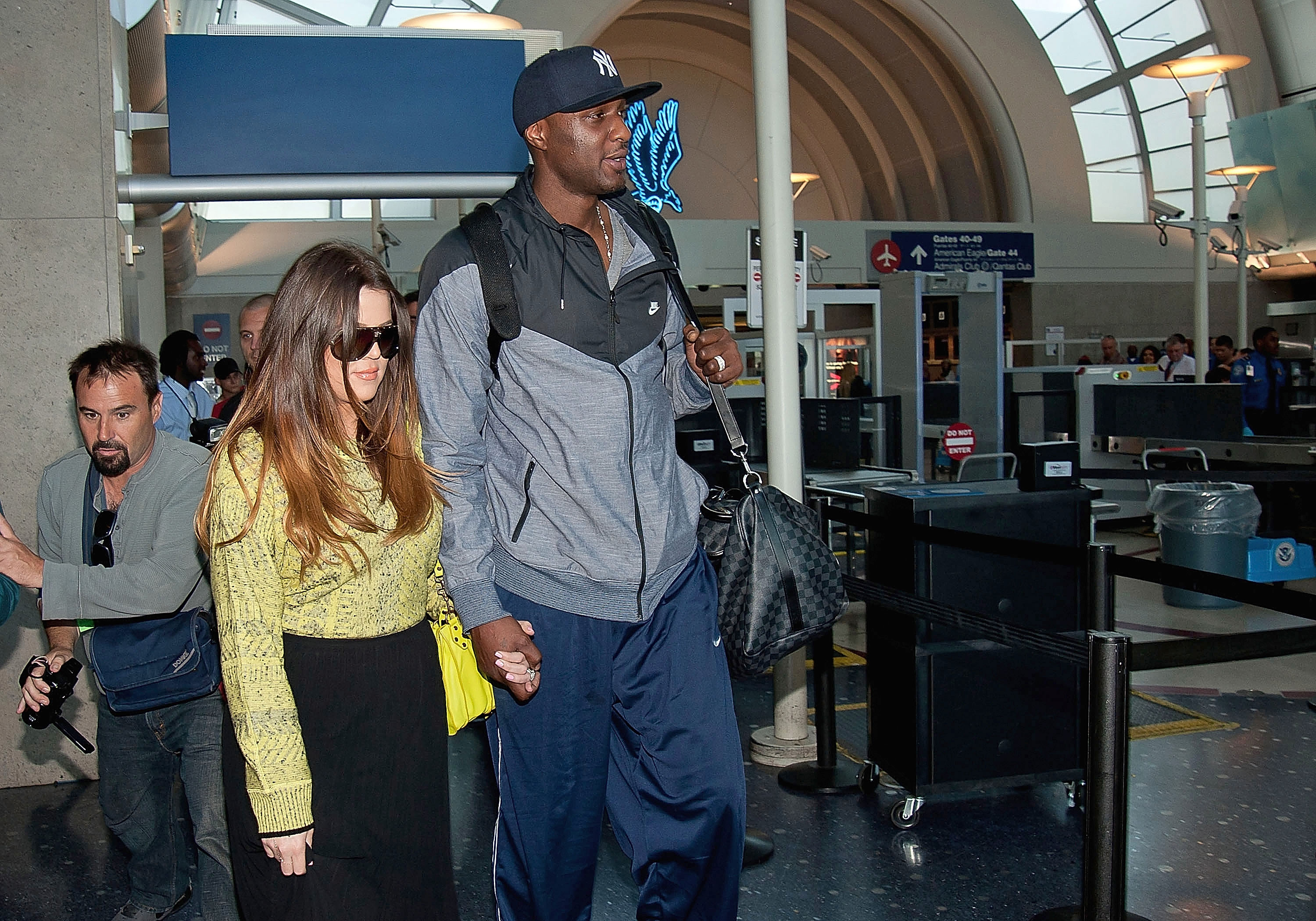 Lamar Odom says he was 'hurt' when he discovered Khloé Kardashian 'fake tried' to get pregnant when they were married
Once Odom and Kardashian tied the knot 30 days after their first meeting, Kardashian expressed that she wanted to create a family with Odom soon. The Revenge Body star allowed cameras to film her fertility journey during her marriage to Odom.
RELATED: Lamar Odom Says This Part of Khloé Kardashian's Body Put Him 'in a Trance'
Kardashian shared in a 2017 episode of Keeping Up With the Kardashians that she wasn't candid with Odom about her pregnancy efforts. She said that she only "fake tried" to get pregnant to appease her ex-husband during the scene. The news from Kardashian came after she and Odom finalized their divorce in 2016.
In June 2017, Odom appeared as a guest on The Wendy Williams Show. Williams mentioned Kardashian's pregnancy reveal, and Odom admitted he was "hurt" by his ex-wife's remarks. However, Odom said his misuse of sex and drugs played a part in her actions.
"That hurt a little bit; you know what I'm saying," Odom told Williams. "I probably wasn't [in the right space to be a father], honestly, so she probably was right in saying that. She could have told me, but she was probably right."
Khloé Kardashian reportedly 'flip-flopped' about having kids with Lamar Odom
In his book, Darkness to Light, Odom says he didn't cheat on Kardashian until after their first few years of marriage. Soon, though, Odom said the fame that came with being married to Kardashian consumed him. He continued to misuse substances like cocaine during their marriage. Odom also admittedly cheated on Kardashian multiple times.
RELATED: Does Lamar Odom's Kids Like His Fiancee, Sabrina Parr, Better Than Khloé Kardashian?
According to Us Weekly, Odom's behavior gave Kardashian the courage to file for divorce in December 2013. Kardashian reportedly loved her ex but couldn't remain married to him. She also allegedly decided they wouldn't be able to raise a family together.
"She flip-flopped several times, but she can't imagine having kids with someone who refuses to seek help for his disease," an insider shared about Kardashian and Odom.
Lamar Odom once shared why Khloé Kardashian would make a great mother
Following her split from Odom, Kardashian eventually found love again. She met a Cleveland Cavaliers player named Tristan Thompson via a blind date in 2016. In December 2017, Kardashian shared on Instagram that she achieved her "greatest dream" by getting pregnant with her daughter, True Thompson. The pair announced the news by posting a black and white photo of Thompson holding Kardashian's baby bump.
RELATED: How Old Was Khloé Kardashian When She Had Her First Kiss?
Odom expressed his thoughts about Kardashian's pregnancy during an episode of BET's Mancave in 2018. The former Laker said Kardashian's support when they were married made her capable of being a good mother.
"I'm happy for her," Odom said of Kardashian's pregnancy. "She took care of me. She'll be a good mother, for real. She's a great woman."
How to get help: In the U.S., contact the Substance Abuse and Mental Health Services Administration helpline at 1-800-662-4357.