Lamar Odom Said Khloé Kardashian Gave Him 'Pep Talks' 'KUWTK'
Lamar Odom became apart of Khloé Kardashian's family in 2009. After 30 days of knowing each other, the couple tied the knot in front of their loved ones. Months later, the world watched their wedding unfold during the season 4 premiere of Keeping Up With the Kardashians.
Once they were married, the former Los Angeles Lakers player said he had difficulty adjusting to his newfound fame.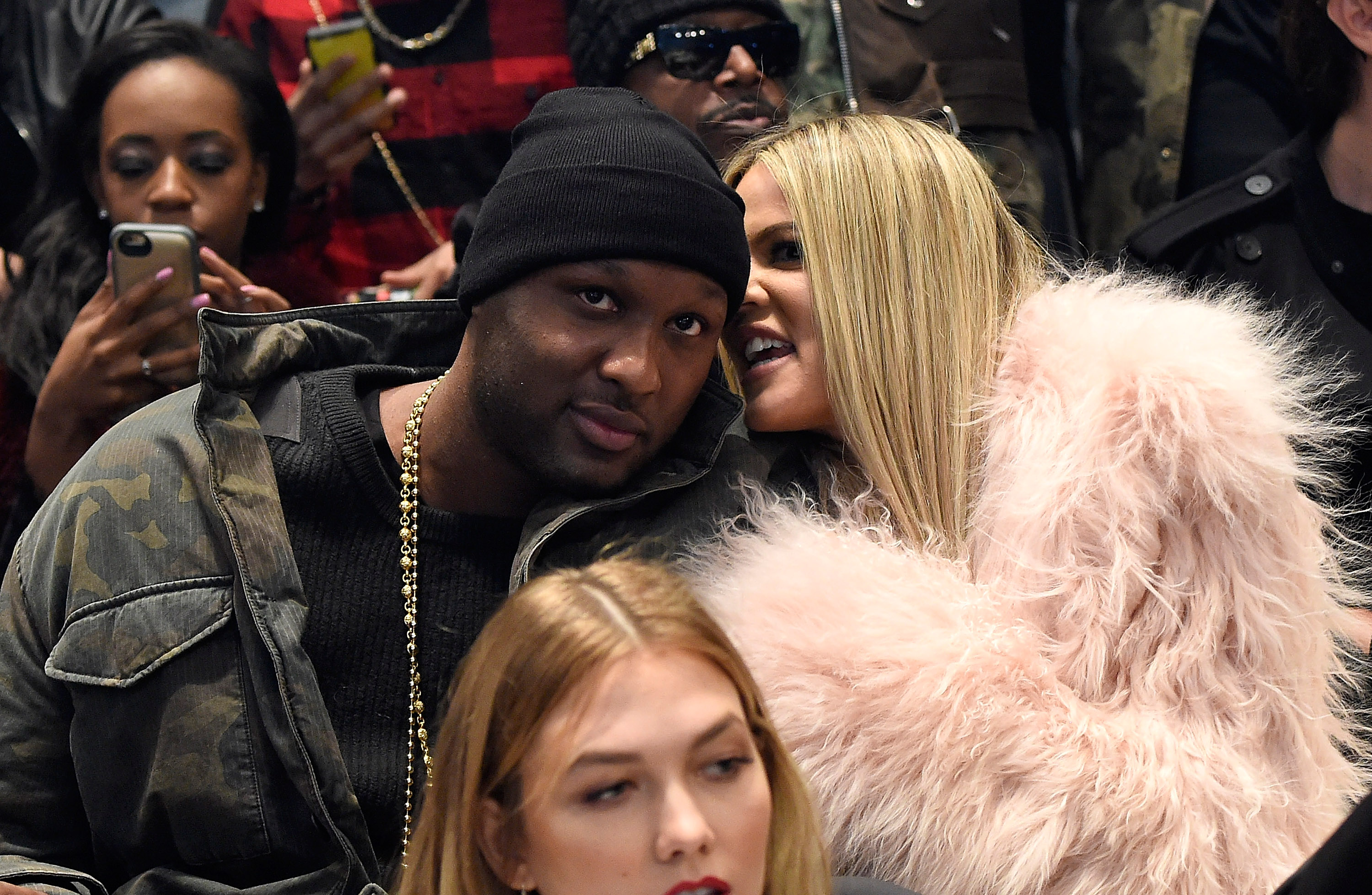 Lamar Odom didn't watch 'KUWTK' before he met Khloé Kardashian
Odom joined the Lakers in 2004. Before getting drafted as the team's forward, he spent several seasons with the LA Clippers and Miami Heat. During his time with the Lakers, Odom and his high school sweetheart, Liza Morales, raised their children- Destiny Odom and Lamar Odom, Jr, together. The couple also welcomed their son, Jayden Odom, on Dec. 15, 2005. However, Jayden died six months later from Sudden Infant Death Syndrome (SIDS).
RELATED: Why Lamar Odom 'Overlooked and Disregarded' His Loved Ones to Be With Khloé Kardashian
After their son died, Odom and Morales broke up. Three years later, he met Kardashian at Ron Artest's party in LA. According to his memoir, Darkness to Light, the athlete became "immediately attracted" to the KUWTK star. Although he liked how she looked, Odom told ABC News in 2019 that he wasn't aware of Kardashian and her family's fame before they met. 
"She has the same eyes as my mother. So when I first met her, I was kinda, like, put in a trance by that," he said. "But I didn't even really know who she was. I could give a hell about the Kardashians."
Why Odom received 'pep talks' from Kardashian
Odom and Kardashian were inseparable from the time they met. The pair spent every moment together and called each other when they were apart. The Lakers star proposed to Kardashian after one month of dating. In September 2009, the couple got married at an LA mansion, which they documented for KUWTK.
RELATED: The Real Reason Khloé Kardashian Didn't Want To Divorce Lamar Odom
Once they married, Odom's fame skyrocketed. Although he achieved fame through his basketball career, he said the paparazzi "followed me to every practice, to dinners, to events" after he appeared on KUWTK. The sudden recognition became difficult for Odom to handle. He said he often felt "trapped" by the cameras. However, he noted that Kardashian encouraged him to "block out" the paparazzi as much as possible.
"I always marveled at how easily Khloé handled it all," Odom said of his ex-wife's popularity. "I guess she was used to it. She gave me pep talks and told me to block out what I could. But my mind just didn't function like that."
Does Lamar Odom miss Khloé Kardashian?
In addition to his appearances on KUWTK, Odom and Kardashian launched their show, Khloe & Lamar, in 2010. Soon, reports surfaced that the couple was on the rocks. During that time, rumors of Odom's infidelity soon came into the forefront. Kardashian later admitted on KUWTK that the Lakers star cheated on her numerous times. 
RELATED: Lamar Odom Made A Rap Video About Cheating on Khloé Kardashian
After four years of marriage, the couple legally separated in 2013. However, they remained married for an additional two years due to Odom's 2015 overdose. They finalized their divorce in 2016. 
Following their split, the athlete has shared his admiration for Kardashian and her family. He wrote on Instagram in March 2021 that he's "forever grateful" to his ex-wife's famous bunch for taking me in and loving me without judgment."
Despite Odom's shout-out, fans of KUWTK probably won't see a reunion between him and Kardashian anytime soon. In 2020, the Good American founder reportedly reconnected with Tristan Thompson. The couple is currently raising their daughter True Thompson together, and the reality star is reportedly ready for baby number two. Odom and Sabrina Parr ended their engagement in November 2020.