Lamar Odom Says He Knew the Exact Moment His Marriage To Khloé Kardashian Was Over
Find out how Lamar Odom knew he wouldn't get back together with his ex-wife, Khloé Kardashian. Kardashian filed for divorce from Odom in December 2013.
Lamar Odom opened up about the moment he learned he couldn't resolve his marriage with Khloé Kardashian. 
Odom and Kardashian finalized their marriage in 2016. Their marriage ended three years after Kardashian filed for divorce from the former NBA star. Following their separation, Odom shared several comments that didn't sit well with Kardashian or her famous family.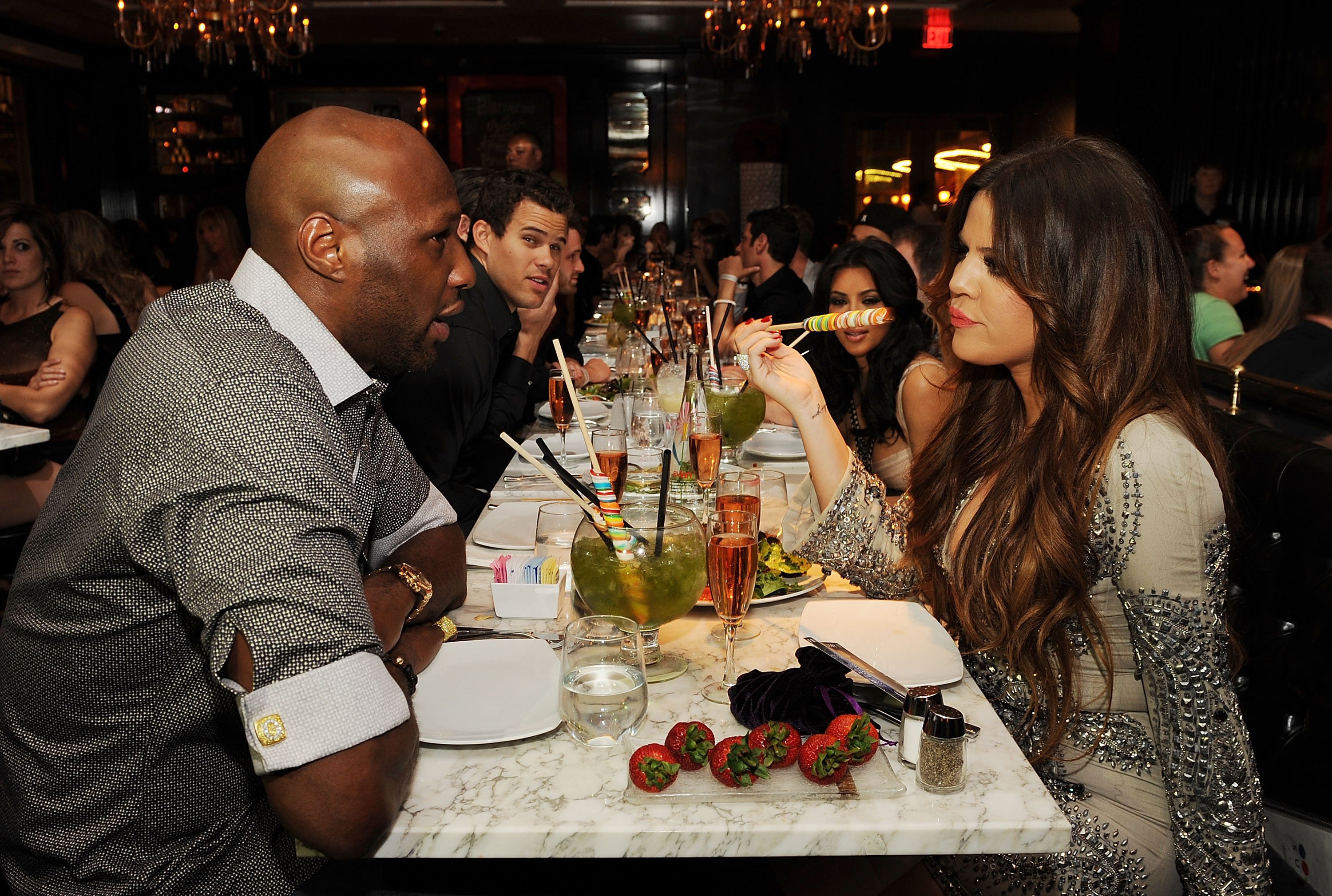 A look inside Lamar Odom and Khloé Kardashian's marriage & divorce
In September 2009, Kardashian and Odom got married at a mansion in LA. The couple's wedding aired on Keeping Up With the Kardashians several months later. Before they exchanged vows, Odom and Kardashian had only known each other for 30 days. However, Kardashian told Howard Stern in 2016 that the pair had "the most intense relationship" early on. 
Following their wedding, Kardashian and Odom gave their fans insight into their lives together on Khloé & Lamar. The series lasted for two seasons before Kardashian halted the project. Soon after, rumors began to swirl regarding Odom's fidelity.
Odom opened up about his past with Kardashian in his 2019 memoir, Darkness to Light. In the book, Odom admits he cheated on Kardashian through most of their marriage. He also said that Kardashian caught him with other women, which she kept private. 
People interviewed Odom upon the release of his book in May 2019. During the interview, Odom admitted that he regrets the way he treated Kardashian when they were married. The athlete says Kardashian deserved more than what he could give her at the time. 
"I wish I could have been more of a man," Odom said. "It still bothers me to this day. But regret is something we have to learn to live with."
Lamar Odom says he knew his marriage to Khloé Kardashian was over when he saw her with her 'second or third basketball player' 
In January 2018, Odom appeared on BET's series, Mancave. Host Jeff Johnson spoke to Odom about his professional and personal life during the show. Odom shared his thoughts on his marriage to Kardashian and said he still cares deeply about her. However, Odom said they wouldn't reunite romantically. After Kardashian began dating fellow NBA stars James Harden and Tristan Thompson, Odom claims he knew their marriage was over. 
"I still got my shawty's name still on me, her initials still on me," Odom said. "But for no reason. You know what I'm saying? I understand when it's over, it's over. When she was with her second or third NBA ball player, I could see that."
Kim Kardashian West reacted to Lamar Odom's 'NBA player' comment about Khloé Kardashian via Twitter
Soon after Odom's appearance on Mancave was released, several Kardashian-Jenner fans responded to the YouTube episode. Many of the fans praised Odom for not keeping the focus of the segment on Kardashian. Others were upset by his "NBA ball player" comment. 
Kardashian didn't respond to Odom's comments publicly. At the time, she and Thompson were preparing for the birth of their daughter, True Thompson. While Kardashian opted not to react to Odom, her sister, Kim, clapped back against him on Twitter. The SKIMS founder addressed her former brother-in-law while retweeting an article about his comments. Kim said Odom's "second or third brothel" was what ultimately ruined his and Kardashian's marriage. Odom fell into a coma back in 2015 while staying at The Love Ranch, a Nevada brothel.