Lamar Odom Says He Was in a 'Bad Place' With Khloé Kardashian When He Went to Nevada Brothel
Lamar Odom is brave enough to reveal the scary details of his near-fatal overdose. The OD occurred while Odom was visiting a Nevada brothel. Per Odom, his impending divorce from Khloé Kardashian led to his decision to visit the brothel. Lamar Odom's near-fatal overdose In 2015, reports of Odom being found unconscious at a Nevada …
Lamar Odom is brave enough to reveal the scary details of his near-fatal overdose. The OD occurred while Odom was visiting a Nevada brothel. Per Odom, his impending divorce from Khloé Kardashian led to his decision to visit the brothel.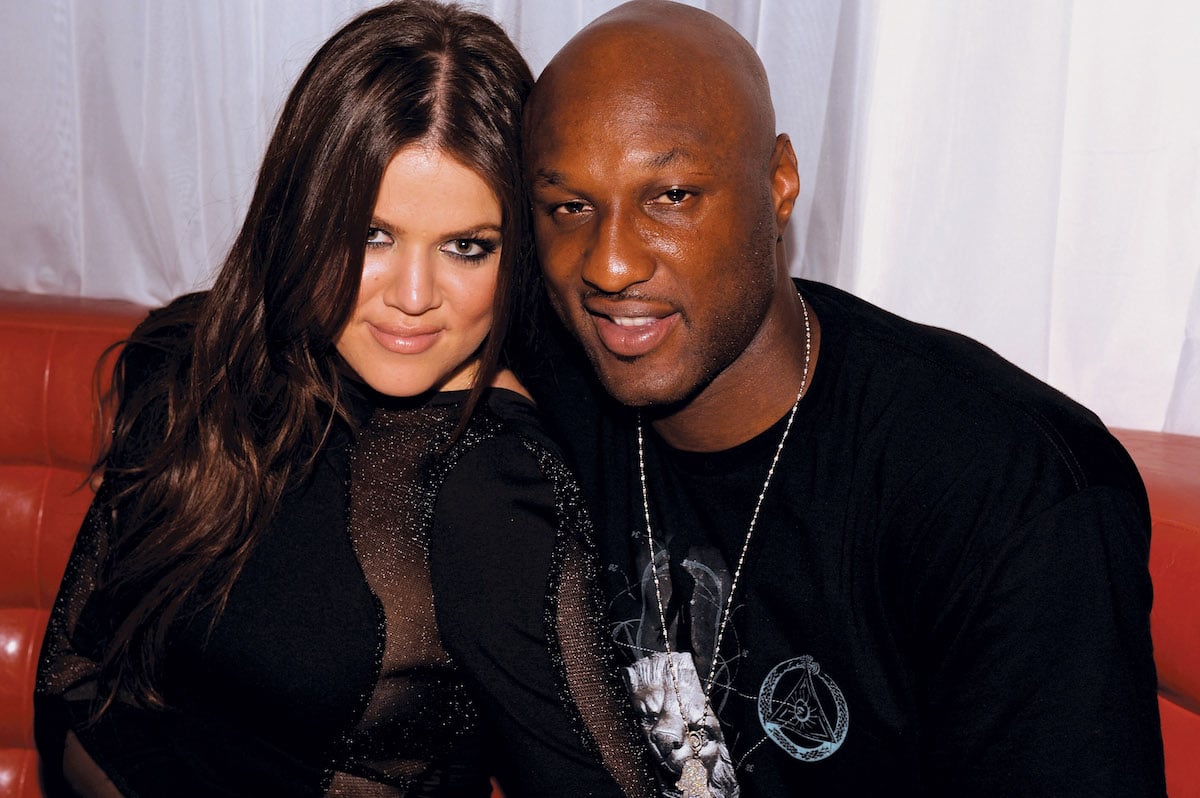 Lamar Odom's near-fatal overdose
In 2015, reports of Odom being found unconscious at a Nevada brothel began spreading. Rumors of a potential overdose ran rampant. 
Odom was placed in a medically induced coma due to the severity of the OD. The former Laker told comedian Kevin Hart during a 2018 interview that he had 12 strokes and six heart attacks as a result of the OD.
"All my doctors that see me say I'm a walking miracle," he told Hart.
Related: Before Demi Lovato: Other Celebrities Who Survived Drug Overdoses
Odom had to learn basic functions again, including how to walk, talk, and feed himself. The long-term effects are also present. He told The New York Daily News in 2019, "My damn memory. I can't remember s–t. From the stroke, some of my balance is not the same, my equilibrium is not the same, but I'm working on it to get it better," Odom said. "Handling the basketball came so naturally. When I see that going between my legs and going behind my back is a problem, I think that's the coma and stroke and heart attack."
Despite his daily work to stay sober, Odom admits it's an ongoing battle, telling Hart, "I have an addiction," he said. "I'll always have an addiction. It never goes away. I mean, I want to get high right now. But I know that I can't if I want to be here for my children."
The NBA champion denies he used drugs the night of his overdose
Kardashian discovered Odom's drug addiction two years into their marriage. After trying and failing to convince Odom to stay sober, she filed for divorce in 2013.
Kardashian rushed to Odom's bedside amid his hospitalization and halted their divorce proceedings to aid in his recovery. Odom credits Kardashian with helping him make a full recovery.
Related: Khloé Kardashian Initially Heard This Shocking News After Lamar Odom's Overdose
Odom denies using drugs that day.  
"I did not do drugs that night," he insists. "I've gotten high for a little bit of my adult life. I chose to do things I shouldn't do. But, that night, my right hand to God, I didn't do any drugs."
Odom believes he was drugged against his will. "As a drug addict, I will tell you a little funny right now. I will tell you [that] whatever they gave me or slipped me that night, as a drug addict, I wish they would tell me. Because it f**ked me up."
Lamar Odom says issues with Khloé Kardashian led to his brothel visit
When asked what led him to the fateful day in Nevada, Odom told Vlad TV. "Khloé. I was in a bad place and decided to go get some a**," he said honestly. "I used to always see that damn reality show on HBO [about the brothel] and said, 'I'm going to go here one day.'"
The New York Daily News reports that at the time of his OD, he did have cocaine in his system. Authorities also confirmed such in 2016, reporting:
"Although the evidence showed Mr. Odom had metabolized cocaine in his system while he was present in Nye County in October of 2015, he was not found in the possession of cocaine and it is unlikely it could be established beyond a reasonable doubt he actually ingested, or was impaired by, the drug during the time he was within the jurisdiction of Nye County."
Odom says he's still sober and continuing to focus on his recovery.