Lamar Odom Says His Ex-Fiancé Sabrina Parr Is 'Bitter'
Lamar Odom is used to moving quickly when it comes to relationships. He and Khloé Kardashian got engaged just a few weeks after meeting one another. His engagement to fitness guru Sabrina Parr happened in a similarly quick fashion. But now that the two are done, Odom says that they aren't on the best terms.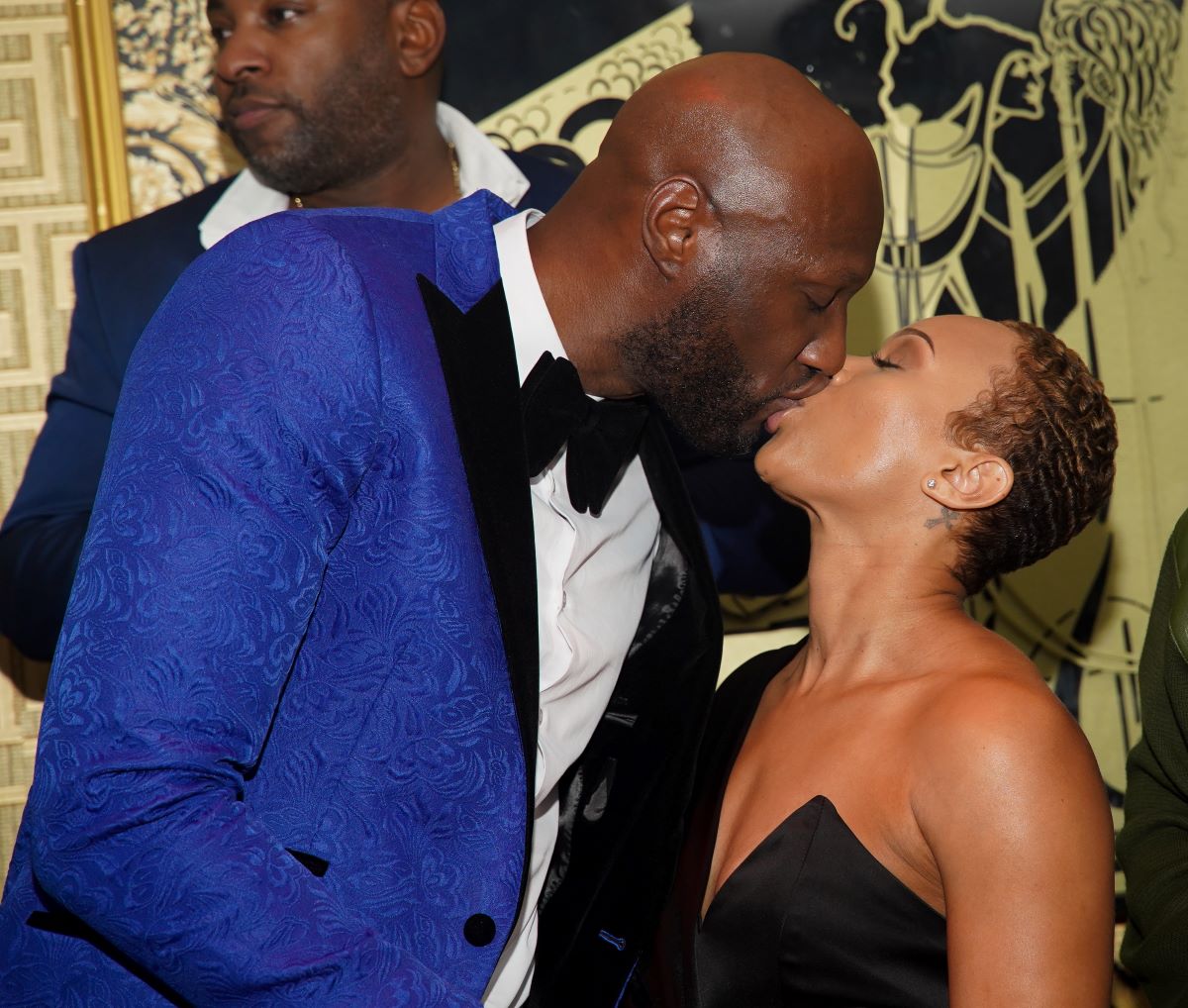 Lamar Odom and Sabrina Parr's engagement
On Nov. 11 2019, Odom announced his engagement to Parr on Instagram.
"Introducing my new fiancée!!" he wrote under a photo of her ring. "Soon to be Mrs. Parr-Odom. She the ONE!!!!! @getuptoparr."
The relationship moved so quickly that Odom hadn't even told his son about it before posting to Instagram.
"Not a text or a phone call to see how people who've know this dude his whole life to see how we would feel or react," Lamar Odom Jr. commented on the since-deleted post. "Knew shawty for 4 months and already got you twisted. Family n friends already don't approve of homegirl but already she got your a*s inna sunken place. Shame family gotta find out on social media but that's been how life been all the time as the son of an Odom."
Lamar and Sabrina's breakup
By November of last year, the two had split.
"Y'all know I'm honest and transparent so I have to be the first to let you guys know that I am no longer engaged to Lamar," Parr wrote on her Instagram story. "This has been a difficult decision for me to make but it is the best for myself and my children."
"Lamar has some things that he alone needs to work through," she continued. "I love him dearly but I am no longer able to be by his side while he seeks the help he desperately needs. I wish him all the best and I am asking that you pray for everyone involved."
But recently, Parr went on The Wendy Williams Show and made allegations that were not quite as kind as the ones on her Instagram.
Lamar says Sabrina is bitter
After seeing Parr's interview with Wendy Williams, Odom took to Instagram to say some words of his own.
"So, it's kinda crazy, I woke up this morning and started getting all of these calls due to someone had went on Wendy Williams and made incredible, hurtful allegations," he said.
"First, I would like to say that I'm grateful for life experiences and this experience has taught me a valuable lesson and that lesson is to clearly make sure that all individuals that I choose to have in my inner circle are loyal and honest," Odom said. "We all have our ups and downs in life. Me and this girl, we shared a moment in time and within that moment in time I found out that we should not be together."
Before ending the video, he added that Parr is "in need to help like we all are in life."
He captioned the clip with a little dig at Parr, saying, "She bitter, I'm better. Toxic people and relationships ending is a GREAT thing. It's almost like the trash taking itself out."