Lamar Odom Says This Part of Khloé Kardashian's Body Put Him 'in a Trance'
Lamar Odom said Khloé Kardashian had a familiar trait that he noticed after their first time meeting each other. 
The former Lakers player has said that his ex-wife was his true love. A month after they met, Odom and Kardashian got married among their friends and family. After four years of marriage, Kardashian filed for divorce from Odom in December 2013.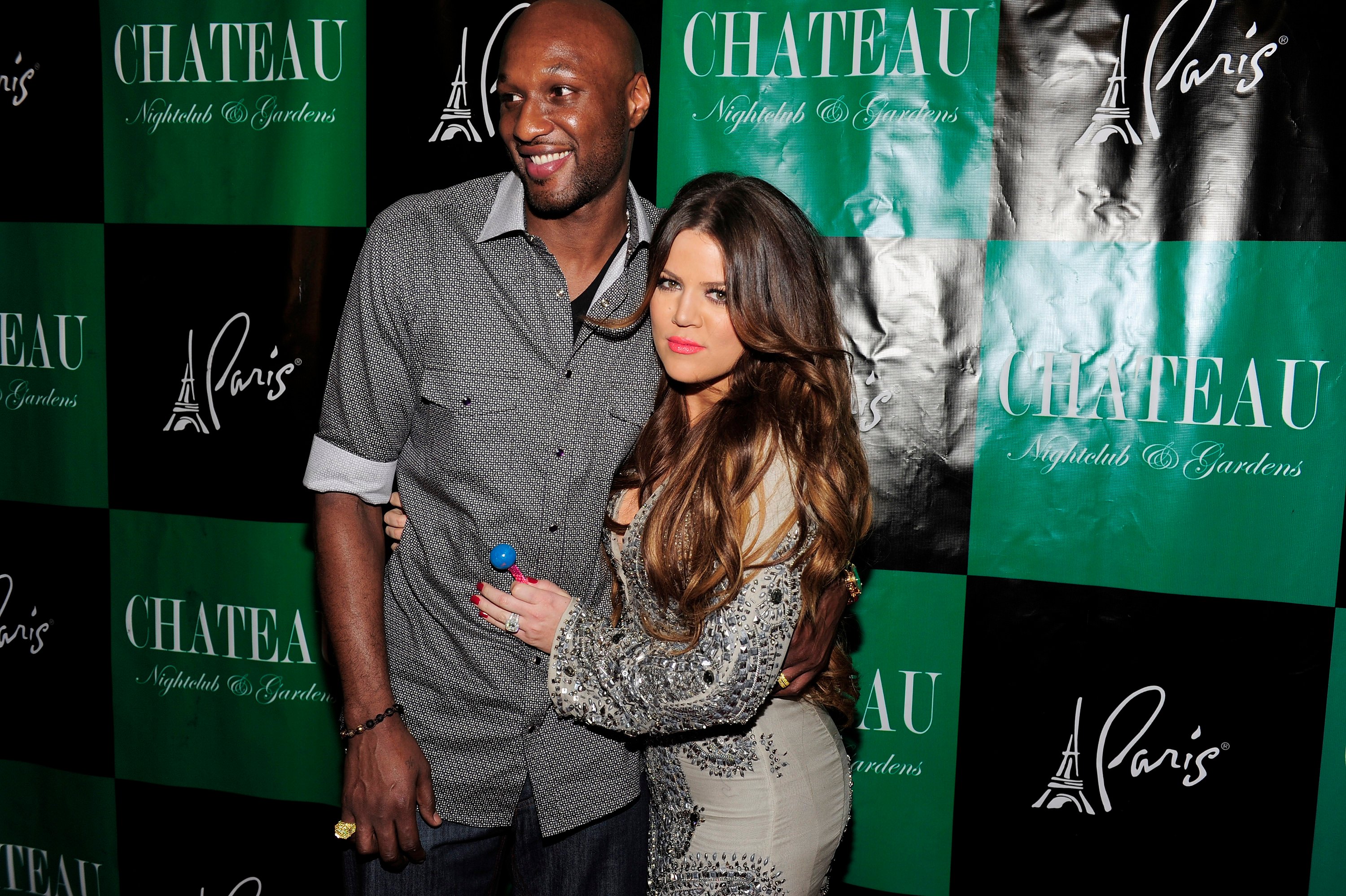 Lamar Odom says he was 'put in a trance' when he realized Khloé Kardashian has the same eyes like his mother's 
In May 2019, Odom sat down with ABC News to discuss his memoir, Darkness to Light. Odom's book discussed his basketball career, Odom's past substance misuse, and Kardashian's marriage.
During his interview with host Juju Chang, Odom recounted the first time he met Kardashian. Odom said he was still dealing with the loss of his son, Jayden, and wasn't aware of his future wife's fame. However, Odom said Kardashian's eyes instantly caught his attention, as they reminded him of his late mother, Cathy's. Cathy raised Odom until she passed away from cancer when he was 12-years-old. 
"She has the same eyes as my mother. So when I first met her, I was kinda, like, put in a trance by that," Odom recalled. "But I didn't even really know who she was. I could give a hell about the Kardashians."
Lamar Odom's substance misuse affected his marriage to Khloé Kardashian
After they met for the first time, Odom and Kardashian's relationship quickly became serious. Odom proposed to Kardashian after 30 days of them knowing each other, and the couple got married nine days later. Following their nuptials, Kardashian and Odom's marriage played out on Keeping Up With the Kardashians and Khloé and Lamar. The pair also hosted events together and launched a unisex cologne called Unbreakable Bond in 2011. 
Although Odom describes his time with Kardashian as some of his adult life's best moments, the athlete admitted his behavior ultimately ruined their marriage. In addition to being unfaithful to Kardashian, Odom's secret history with substances like ecstasy and cocaine soon came into the forefront. Odom said he experimented with drugs after he smoked marijuana for the first time when he was 12-years-old.
In his memoir, Odom recalled ruining the couple's home walls because he was paranoid that someone was attempting to hurt him. Odom said he also yelled at Kardashian, which he still makes him feel terrible.
Ultimately, Kardashian filed for divorce in 2013, and the couple finalized their divorce in 2016. 
"I'm thinkin' about it now, like, I couldn't believe how I was treatin' that queen like that," Odom shared with ABC News, followed by saying he owed, "her and her family an apology. Big time."
Lamar Odom regrets being unfaithful to Khloé Kardashian
In 2013, Kardashian and Odom were legally married but lived separate lives. Kardashian began dating again and had a brief relationship with French Montana in 2014. However, Kardashian rushed to Odom's side in 2015 after becoming unconscious after a weekend at The Love Ranch, a brothel near Las Vegas. Once he went to the hospital, Odom had twelve seizures and six strokes. Additionally, Odom's lungs collapsed, his kidneys ruptured, and his heart stopped twice.
Odom told Extra that Kardashian was his "angel" during his road to recovery. Odom said Kardashian helped him with his memory after he regained consciousness. During the interview, Odom said he felt regretful when he recounted the pain he put his ex through for his memoir. 
"The chapters about my infidelity, that was the hardest part," Odom said, adding, "I wish I would have treated her the right way."