Lamar Odom Thanks Khloé Kardashian and Her Family for Loving Him 'Without Judgment' After Watching 'KUWTK' Marathon
Lamar Odom is reminiscing about his time in the Kardashian family.
In a recent video posted to his Instagram, the retired NBA player can be seen watching his and Khloé Kardashian's E! reality series Khloe & Lamar. Though reliving his time on the hit show brought on a few emotions, Odom admits that he cherished the experience. He even gave a shout-out to the reality star and her famous family for their unconditional love and support throughout the years.
Lamar Odom says he got 'emotional' while rewatching 'Khloé and Lamar'
Odom was feeling a little nostalgic this week.
On Mar. 3, the athlete took to Instagram to share a video of him tuning in to a TV marathon of Khloé & Lamar, a Keeping Up with the Kardashians spinoff starring him and ex-wife Khloé Kardashian.
RELATED: Lamar Odom Shared His 'Darkest' Moment From His Marriage To Khloé Kardashian
"It's crazy — time flies," he says in the video. "This is the Lamar & Khloe marathon so I just wanted to give a shout-out to E! for giving me the opportunity, a shout-out to my ex-wife, Kris Jenner, Kim [Kardashian], for giving me the opportunity."
He continues, "I'll never forget the day I got married on TV. I get a little bit emotional watching it."
Khloe & Lamar ran for two seasons in 2011 and 2012. The show saw the former couple through their marriage, which lasted four years before they called it quits in 2013. Three years later, their divorce was officially finalized.
In addition to sharing the video, Odom also gushed about Kardashian and her famous family in the caption, thanking them for their constant love and support.
"Khloe & Lamar Marathon My show with my ex wife," he wrote. "I want to thank @krisjenner @khloekardashian @kimkardashian @robkardashianofficial @kourtneykardash for taking me in and loving me without judgment – y'all gave me family and for that I am forever grateful."
Lamar Odom has spoken highly of Khloé Kardashian since their divorce
Publicly praising the Kardashian bunch is nothing new for Odom.
Over the years, the retired athlete has had nothing but good things to say about the reality stars.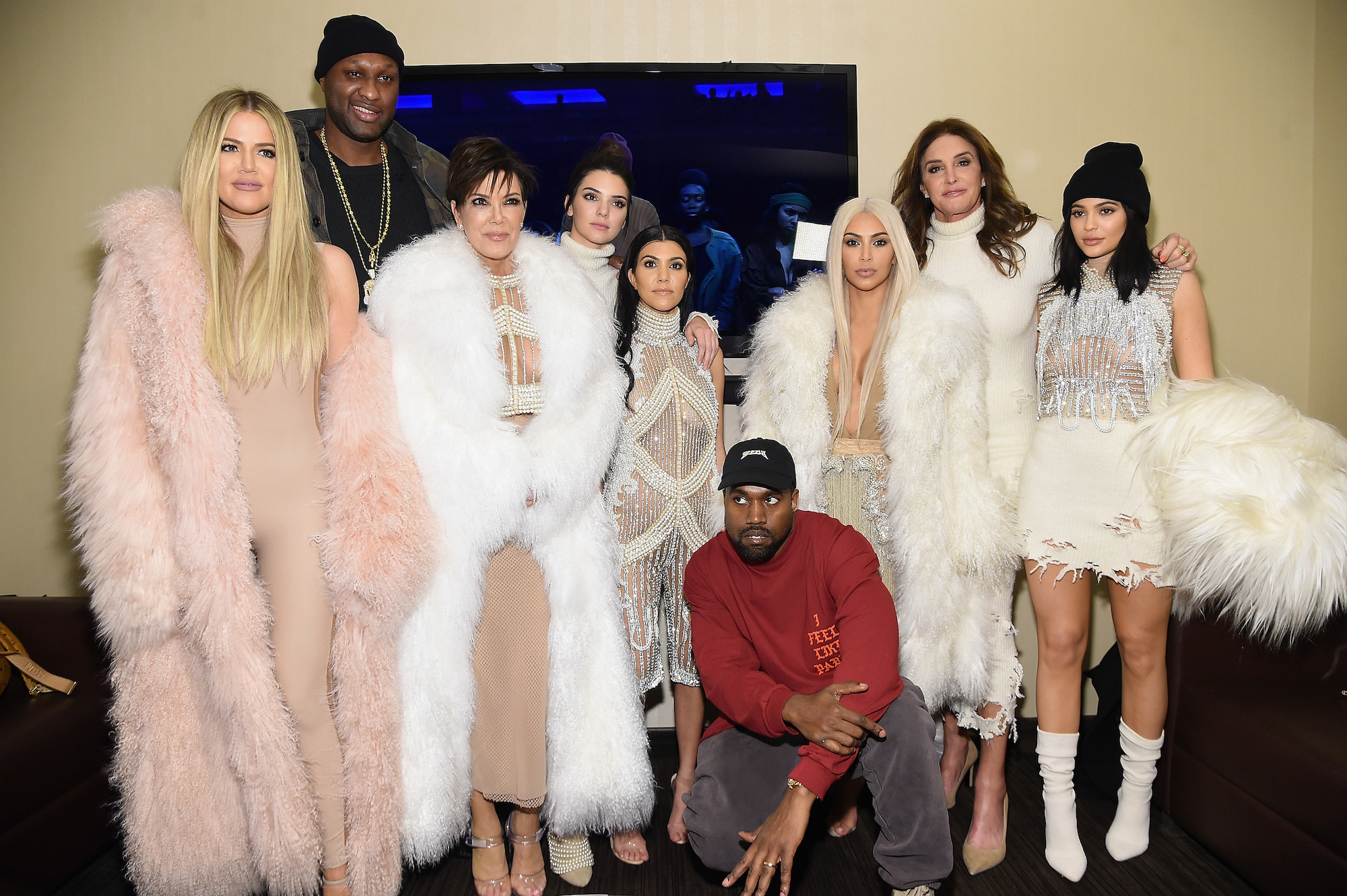 RELATED: Does Khloé Kardashian Think Lamar Odom Still Loves Her?
In addition to thanking them for being there for him in dark times, Odom has also expressed his love and admiration for the Good American founder, even after she pulled the plug on their marriage.
"I love you and thank you for being there for me when I couldn't walk or talk," he previously told Entertainment Tonight in 2019 when asked what he would say to his ex-wife at that moment. "You know, when you marry someone after knowing them 30 days, I don't think that love will go away. You know what I'm saying? A piece of paper that says we're not together no more, that love will never go away."
That same year, Odom also opened up about his current relationship with Kardashian, revealing that even though they'd both moved on, he was still holding onto hope that would one day reconcile their relationship.
But despite wanting to get back together with Kardashian, Odom knows that they are better off as friends.
"It's just meant for us to be friends. Well, I think we've both matured over time," he told People in October 2019. "I wish her all the best. She's a mother now, and she took care of me for four years, so I know she won't have any problems taking care of a child."
Even if they never have a relationship — whether it be platonic or romantic — one thing's for sure, Odom will always have a place in his heart for Kardashian and her famous family.