Lamar Odom's Daughter Was a Fan of Khloé Kardashian's Before They Got Married
Lamar Odom's daughter opened up about how his marriage to Khloé Kardashian changed her life. 
The NBA athlete and the Keeping Up With the Kardashians star were subjects when they first got together in 2009. Their appearances together turned into a proposal by Odom to Kardashian in September 2009. Just nine days after Odom proposed, the couple were married in a star-studded, televised wedding.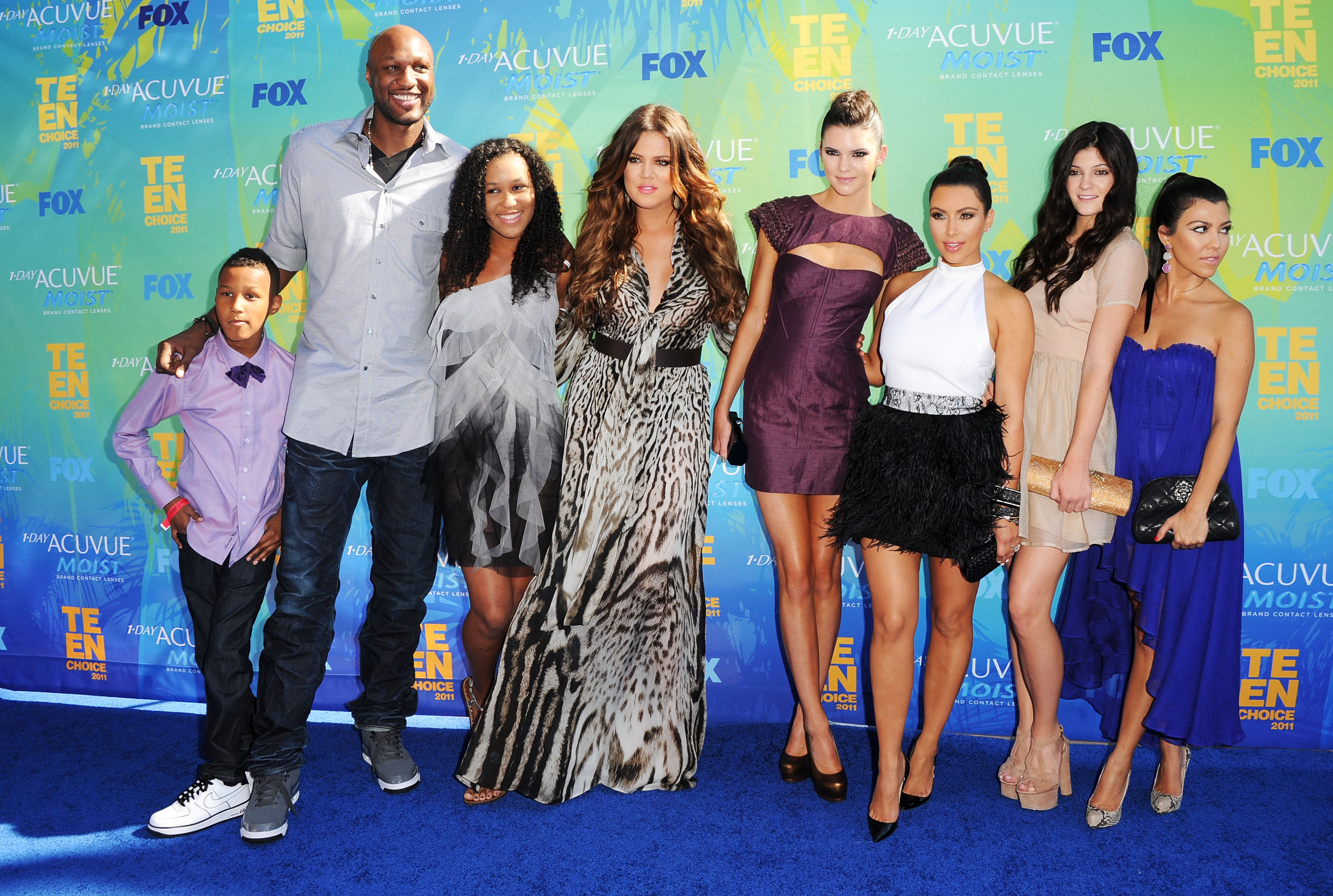 Although Odom already had fame from his athletic career, Destiny said his superstardom reached massive heights with Kardashian. The experience was something Odom's family wasn't used to and soon became a problem for them in their personal lives.
Destiny Odom was a fan of Khloé Kardashian's before she married Lamar Odom
 Destiny and her mother, Liza Morales, sat down in 2017 to discuss Odom's past and marriage to Kardashian. In the feature by People/Entertainment Weekly, Surviving A Father's Addiction: Lamar Odom's Family Speaks Out, and Destiny revealed that neither she nor her brother, Lamar Odom, Jr., were prepared for what could come from their father's choice. She recalled following Kardashian's career and watching her on Keeping Up With the Kardashians. The model shared she had a challenging time adjusting to having a megastar like Kardashian be her latest parental figure. 
RELATED: Why Lamar Odom's Daughter Described His Marriage To Khloé Kardashian As 'Toxic'
"When your dad's an NBA player that's already enough, but when he's marrying a reality TV star, things are so public and you don't have a private life anymore," Destiny said. "It was crazy that my dad was getting married to this woman that I used to watch religiously. It was such a whirlwind, really."
Destiny Odom says her family became more famous after Lamar Odom married Khloe Kardashian
While being the stepdaughter of Kardashian gave Destiny and her brother Lamar Jr. access to multiple, exclusive events, the price of fame began to take a toll on the Odom family. Destiny shared that Odom soon became distant toward her and Lamar Jr. as his fame began to rise. She also said that more people at her school recognized her, which soon became a problem for the then-teenager. As more news began to surface about Odom's marriage, infidelity, and drug use, Destiny said she would have to experience the aftermath of her father's actions when she attended classes. 
RELATED: How Lamar Odom Surprised Khloé Kardashian On Their First Anniversary
"There were regular snide comments at school. And when his addiction became public, then it became a social media thing. Even people that I thought were my friends were saying stuff on social media. It was humiliating." 
Lamar Odom describes his time with Khloé Kardashian and her family as the 'most important part of my adult life'
Although Destiny said her life changed drastically due to Odom and Kardashian's marriage, things weren't always hectic between the two families. Kardashian often shared on Keeping Up With the Kardashians that she wanted Odom and his children included in her family's events and traditions. Destiny and her mother, Liza Morales, have credited Kardashian's siblings, Rob and Kourtney, of playing active roles in their lives and including them in the family. Destiny shared that Rob would often play with her and Lamar Jr. and was very hands-on with her younger brother, specifically. 
RELATED: Does Lamar Odom's Kids Like His Fiancee, Sabrina Parr, Better Than Khloé Kardashian?
Odom has nothing but positive remarks in regards to his time with the Kardashian-Jenner family. He told ABC News that his time on the show was the "most important part of my adult life." The experience comes second only to the birth of Odom's children. The athlete said he still appreciates the love the family has for him, which he thinks should be highlighted more in the media. 
"I don't think they get credit for that enough," Odom said of the Kardashian-Jenner family's resilience. "If you've been through what they've been through on a public stage and still as tight as they are, it's way past the money with them."