Lamar Odom's Ex Once Shared Which One of Khloé Kardashian's Siblings Their Children Liked the Most
Lamar Odom's ex and the mother of his children, Liza Morales, said some of Khloé Kardashian's family were more involved in her kids' lives than the rest. 
Kardashian shocked the world back in 2009 when she announced she and Odom had decided to tie the knot. At the time, Kardashian didn't have any children and became an instant stepmother after she married Odom. The former Lakers star has two living children with Morales- Destiny, 22, and son Lamar Jr., 18. During their relationship, Morales and Odom also had one son- Jayden Odom. Jayden died in 2006 at 6 months.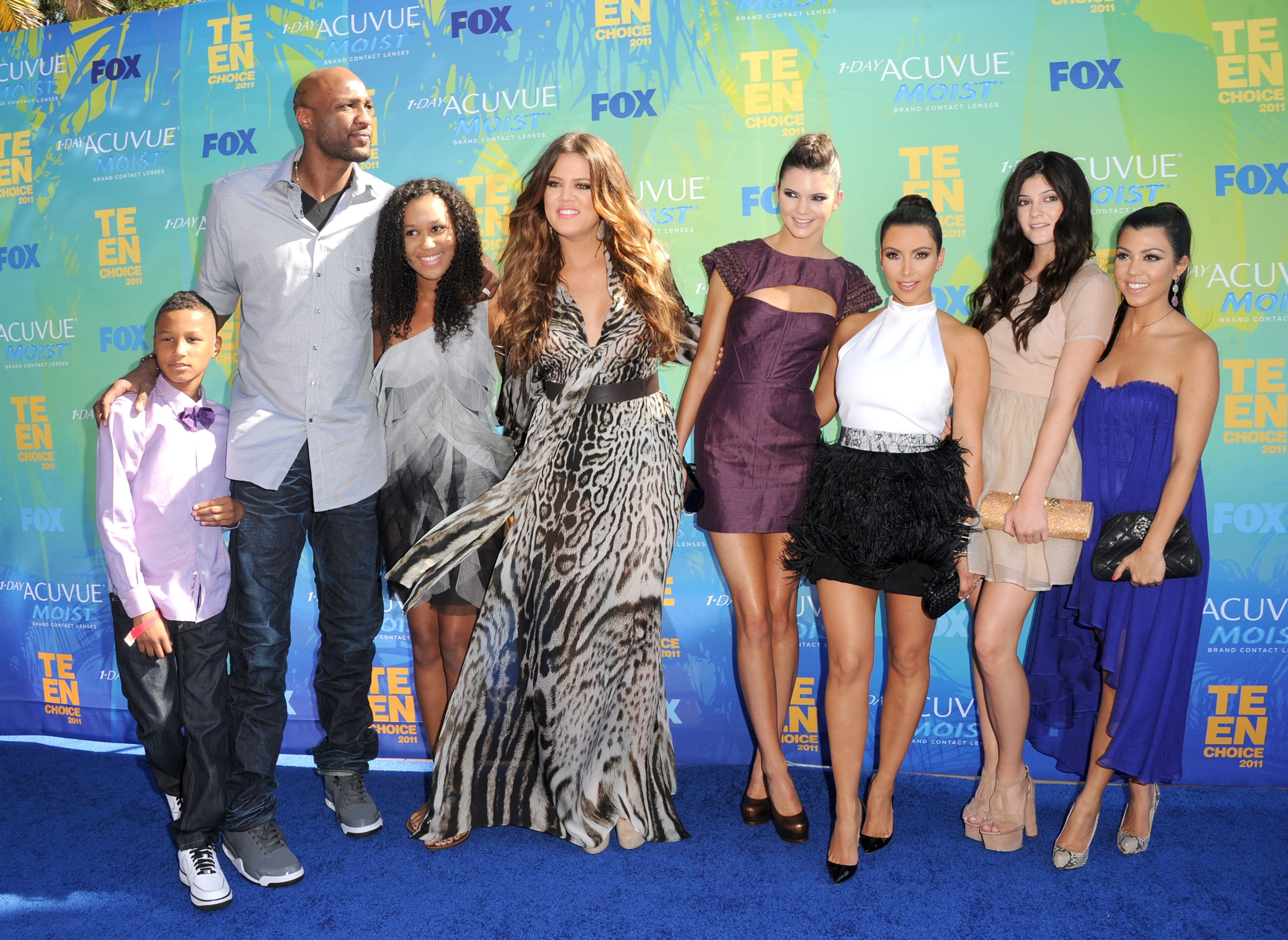 As close as the Kardashian-Jenner family is, it's no surprise that they all got to know Odom's children throughout their seven-year marriage. However, only some famous tribe members built solid relationships with her young children at the time.
Lamar Odom's kids talked about Rob Kardashian all the time
In September 2019, Morales sat down with Us Weekly and reflected on Odom and Kardashian's marriage. During the interview, she shared which of Kardashian's siblings, her kids gravitated to the most at that time. Morales said both Destiny and Lamar Jr. bonded the most with Rob Kardashian. Destiny also spoke to the outlet alongside her mom and said the Arthur George designer also had "really good energy" whenever she was around him.
Related: Does Khloé Kardashian Still Have Her Lamar Odom Tattoo?
"I have to say that my kids would always talk about Rob. Rob, Rob, Rob. They love Rob and Kourtney too," Morales revealed. "Not saying that everybody else didn't show up, but those two stood out. My kids definitely felt a lot of love from them."
Lamar Odom lost contact with Rob Kardashian after Khloé Kardashian divorce
It shouldn't come as a surprise that Rob was the favorite amongst Odom's children. He and Odom were extremely close while Odom was married to Khloé, and even lived in the home the couple shared. Odom shared on The Wendy Williams Show in 2017 that the friendship with Rob went south once he and Khloé's relationship began to fall apart.
Related: Khloé Kardashian And Ex-Husband Lamar Odom Were Arrested For The Same Crime
"I mean we were close. He has a child; I haven't met his child yet," Odom admitted. "It's been a minute … I don't know [why we don't talk]. I guess maybe because I hurt his sister too much. I mean if she was my [sister] I would have a problem with me too."
Kourtney Kardashian also connected with Lamar Odom's children when he was married to Khloé Kardashian
While Rob was the most hands-on with her children, Morales shared she would also trust Kourtney Kardashian to be around them at any time. She said the Poosh founder supported Morales and her kids when Odom was fighting for his life. In October 2015, Odom was found unconscious at Love Ranch South in Pahrump, Nevada. He was admitted to the hospital, and multiple members of the Kardashian family rushed to his side.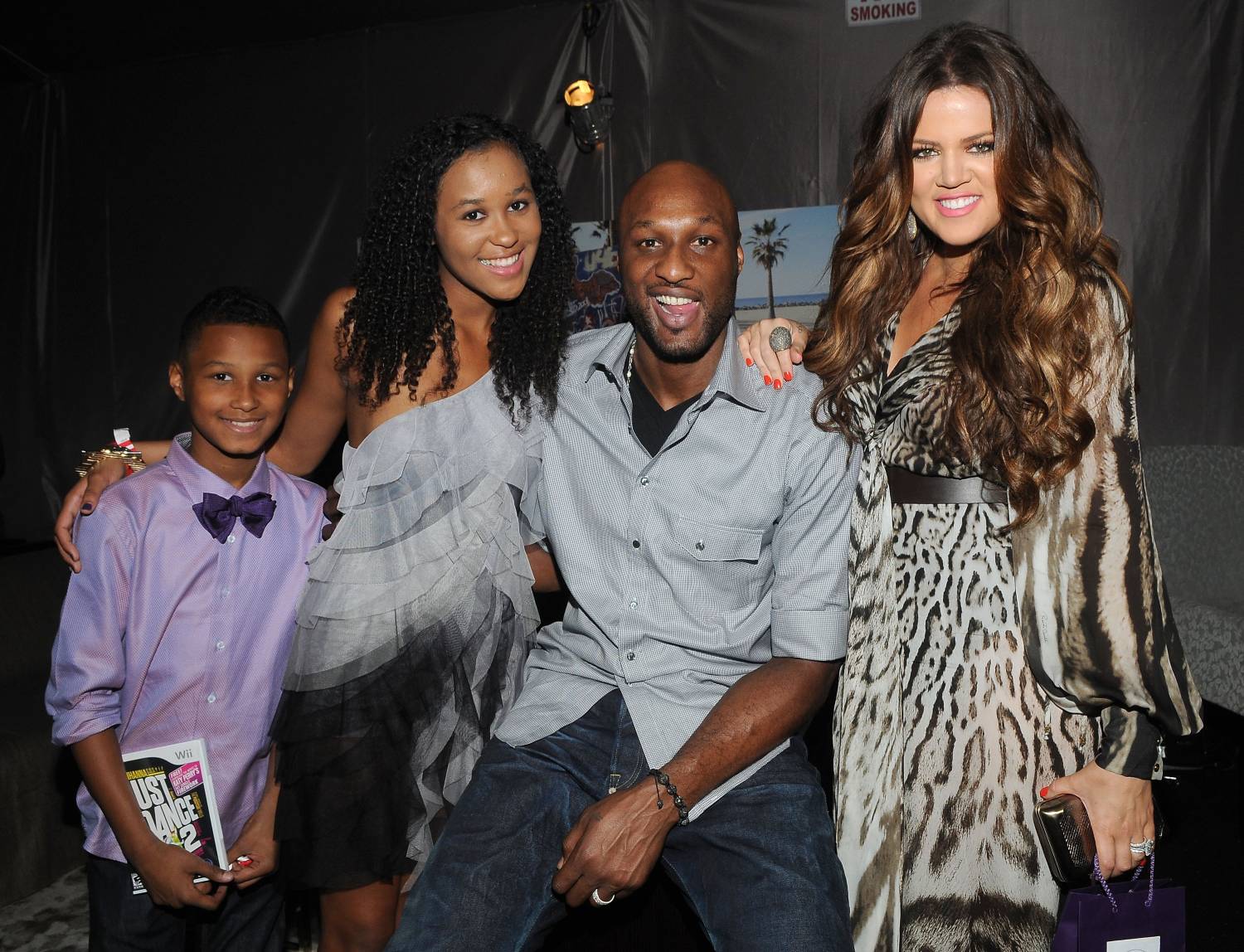 Although she didn't talk to the entire family, Morales said Kourtney reached out to her when she learned of Odom's condition.
"Kourtney actually looked for my kids to go and sent positive energy when you didn't know if Lamar was going to make it or not," Morales said. "She actually was like, 'Where are the kids?' So that's something that you don't forget regardless of stuff that happened so many years ago."