'Lamb' 2021: Escape to a Horrifying and Humorous Experience In Rural Iceland
Welcome to the 2021 Halloween season. Brand new horror movies are in sight; Some are streaming, some have hybrid premieres. Either way, horror enthusiasts are gearing up for the epic movie season. Many pandemic-delayed films found their way to the big and small screens, like the new 2021 horror movie, Lamb.
The folkloric flick will debut in the U.S. soon. But when and where can viewers watch Lamb from home? Here are the plot details, release date, and reviews.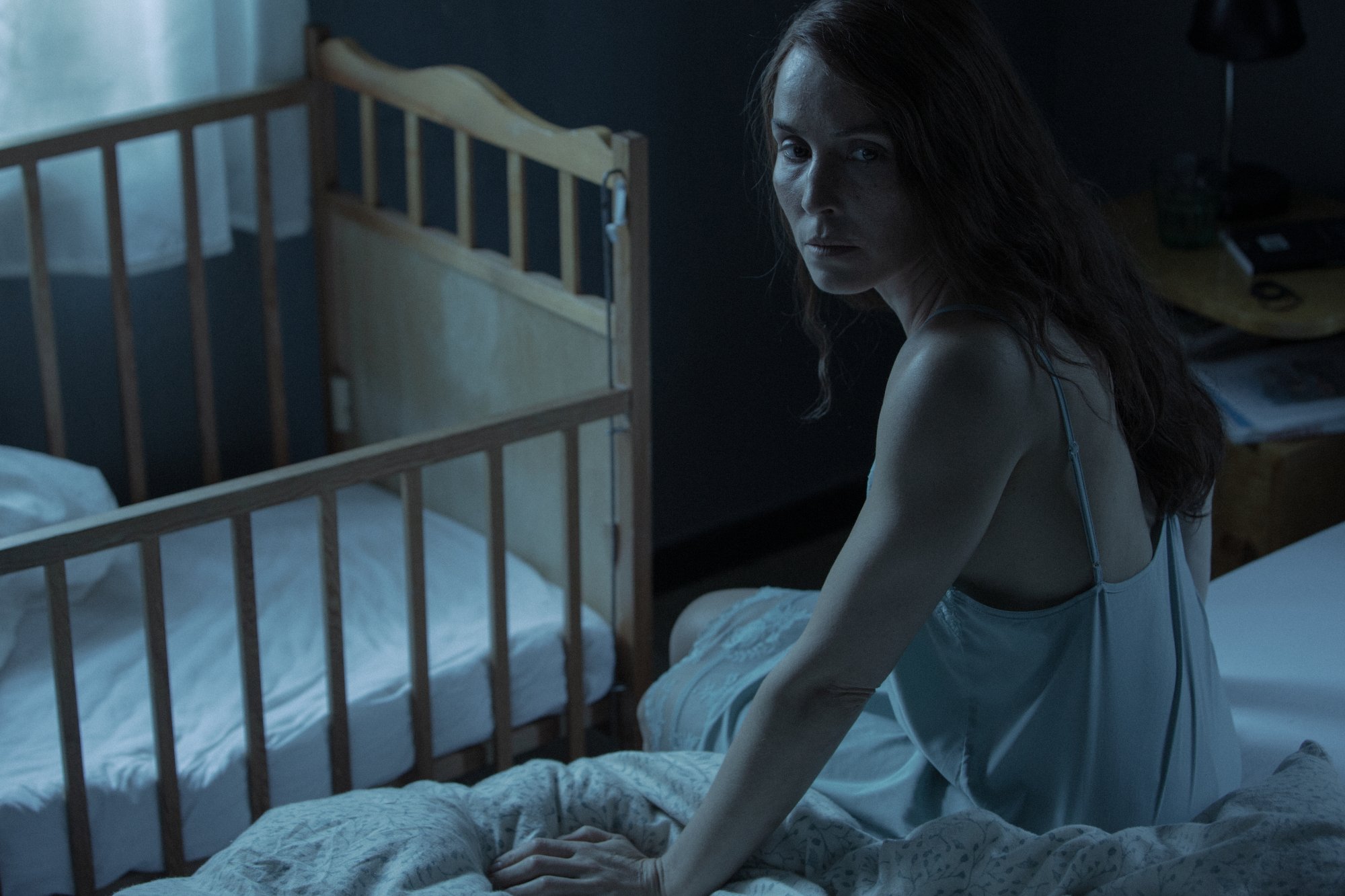 What is 'Lamb' about?
Lamb offers a fairytale ambiance with a frightening twist. The film is split into three chapters and emphasizes the environment. And according to Coming Soon, the plot synopsis focuses on a couple.
"In the isolated depths of rural Iceland, a childless couple, Maria and Ingvar, make an alarming discovery one day in their sheep barn: a newborn, unlike anything they've seen before. They decide to raise the girl, Ada, as their own, but sinister forces—including one very pissed-off ewe—seem determined to return Ada to the wilderness that birthed her."
The titular lamb character is named Ada, a hybrid human-animal. Noomi Rapace plays Maria; The actor revealed her interpretation of the film, emphasizing its familial aspect.
"This film is about this family drama. It's a story; I'm just one player. And it was such a beautiful realization of feeling like I belong to this group of people and animals and I'm just a background player."
Where to watch the 'Lamb' 2021 horror movie
Multiple movies switched to day-and-date premieres. The Many Saints of Newark is streaming on HBO Max, Halloween Kills will stream on Peacock, and Paranormal Activity 7 will debut on Paramount+. But where can viewers watch Lamb?
Lamb is scheduled for an Oct. 8, 2021, U.S. theatrical release. However, its distribution company (A24 Films) has a history of using Netflix. A slew of A24 films is on the streaming giant, from Lady Bird to The Spectacular Now. But the company might have an agreement to produce original films with Apple TV+, according to Variety; the deal arose in 2018, though. So anything could have changed between then and 2021.
Whether it's Netflix or Apple TV+, when can viewers stream Lamb?
A streaming release has not been confirmed yet. So horror fans should check their local theater showtimes to catch the movie on Oct. 8.
'Lamb' received mixed reviews
The Lamb horror movie holds mixed reviews on different platforms. Rotten Tomatoes gave the flick a Tomatometer score of 86%. The positive reviews praised Lamb's balance of shocking humor and sudden terrors, whereas the negative reviews complain about Lamb's tedious, mind-bending essence.
Depending on the audience member, Lamb is either an intricately crafted horror or a headache. But that's up to each viewer's discretion.
Director Vladimar Johannsson insists Lamb's originality, yet Rapace even mentioned its confusing narrative: "Some days I was like, maybe [the audience] won't understand," the actor admitted. "Maybe you can't read what's going on. Maybe I will lose the audience when it's like, you know, will they be able to wait for this?"
Nevertheless, the actor embraced the awareness of nature that Lamb conveys. It's not a mind trick; it's an expanded, dark, folkloric tale with a twisted ending.
RELATED: 'Lamb' Movie Review: Earnest and Intimate Folk Horror [Beyond Fest]