Does Lana Condor Have Tattoos?
Actor Lana Condor has been catapulted to fame through her starring role as Lara Jean Covey in Netflix's To All the Boys trilogy. Like many young stars, fans scrutinize her every move. They look to her for beauty and fashion tips while checking out her latest hairdo and make-up. Condor has pierced ears and wears everything from studs to large loops. Since other 20-something-year-old female artists have tattoos, including Ariana Grande and Dua Lipa, we wondered if Condor has any. Here is what we found out.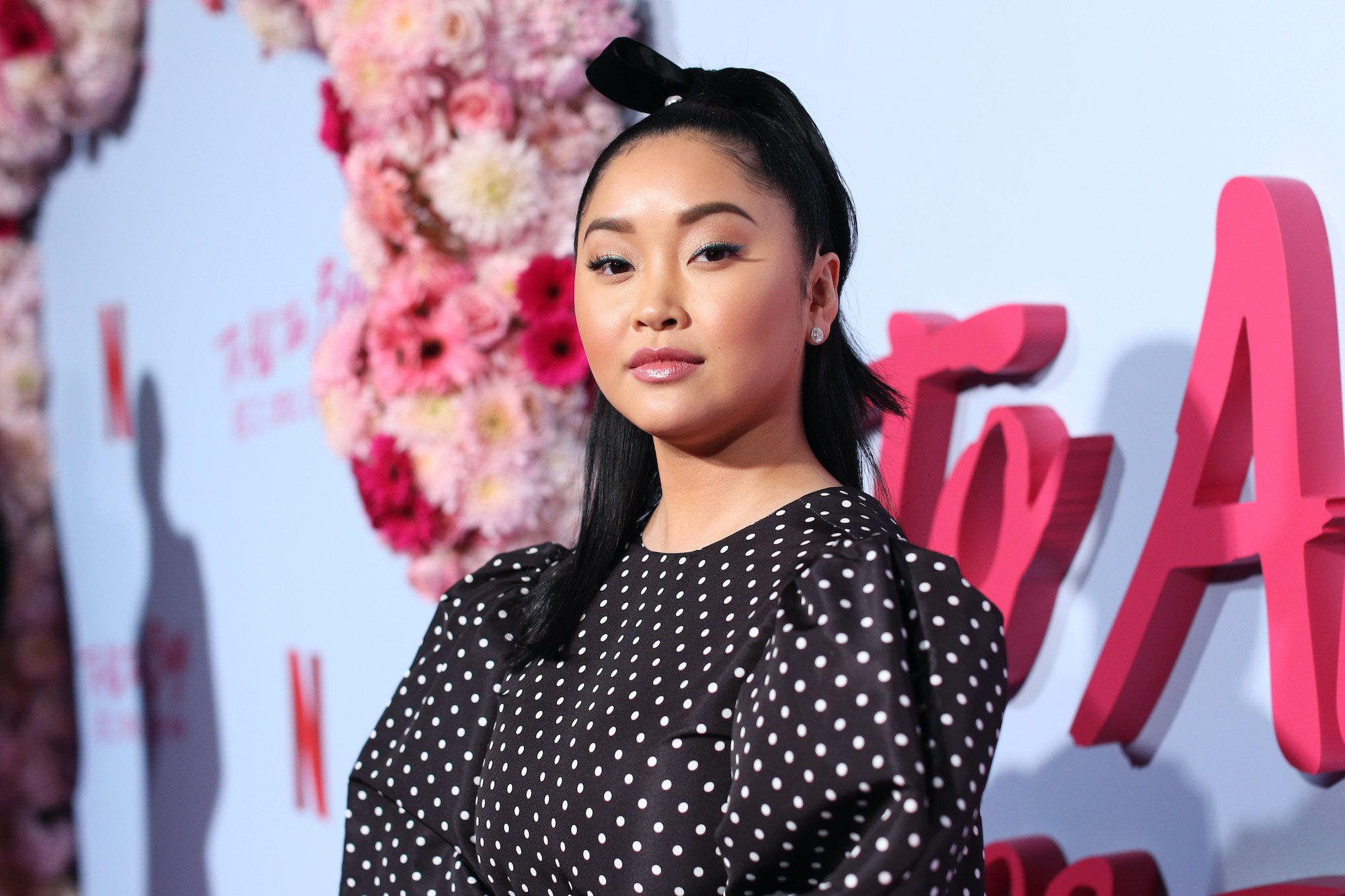 Where was Lana Condor born?
Condor was born in Can Tho, Vietnam on May 11, 1997. Her given name was Tran Dong Lan. Her American parents, journalist Robert and Mary Carol Condor adopted her at five months of age and legally changed her name to Lana Therese Condor. She has a brother, Arthur, who was adopted at the same time. The family, which had been living in Chicago, moved to Whidbey Island, Washington when Condor was seven. She took dance classes advancing to the Rock School of Dance Education and the Spectrum Dance Theater in Seattle, according to IMDb. The family moved to New York City when Condor was just 11. She continued with her ballet training.
Her parents saw natural talent in their daughter and encouraged her to study acting. She attended the Professional Performing Arts School and studied at the New York Film Academy. The family then moved to Los Angeles. Condor auditioned and was accepted into the Los Angeles Ballet. She also joined her high school theater department. During the summer she attended the Yale Summer Conservatory for Actors. She started auditioning for movies in her senior year and got her first role in X-Men: Apocalypse in 2016.
'To All the Boys' and Condor's role as Lara Jean
The trilogy To All the Boys is based on the romance novels by Jenny Han of the same name. Published in 2014, "To All the Boys I've Loved Before" made its way to the New York Times Best Seller in the Young Adult Section and stayed there for 40 weeks. Born in Richmond, Virginia, 40-year-old Han is of Korean descent. She is the executive producer for all three Netflix films.
The stories center around high schooler Lara Jean who keeps the love letters she has written in a hatbox given to her by her late mother. Her letters, which she writes only for herself, are to be kept secret. She has written to each of the five guys whom she has fallen in love with, according to Cinema Blend. Her first letter was to Peter Kavinsky, played by Noah Centineo, whom she had her first kiss. Their relationship is a constant throughout all three movies.
Condor read the first novel, before auditioning for the film. She thought at the time, "This is an Asian-American girl falling in love and this is something we need to see," according to The New York Times. And while Condor and Centineo have undeniable chemistry onscreen, they are not in a relationship off-screen.
Condor's life today and what about those tattoos?
Condor admitted to being exhausted after the production of the second film, To All the Boys: P.S. I Still Love You, let alone by the end of the third, To All the Boys Always and Forever. The first film was released in 2018. The sequels came in 2020 and 2021. It is time for her to have a bit of R and R. Condor has a new home in Seattle which she shares with her boyfriend, actor, singer, songwriter Anthony De La Torre. 
Condor won't have a lot of time to relax though. She is scheduled to executive produce and star in an eight-episode live-action-comedy series for Netflix titled Boo, Bitch, according to Deadline. And she's looking forward to future roles as well. Now about those tattoos. While Han, Condor, and Centineo have a fan who has a tattoo on his arm of Lara Jean and Peter dancing, Condor herself has no tattoos, according to a Wired interview with Centineo from last year. Neither does Centineo.