Lance Bass Explains How He Came Out to Britney Spears: 'She Chuckled'
Lance Bass came out to Britney Spears on her wedding night.
Lance Bass came out to Britney Spears to stop her from crying. 
That's what the member of 'N Sync told Andy Cohen on Watch What Happens Live with Andy Cohen while playing "First Thing First," a popular game on the show, according to E! News.
How Lance Bass came out to Britney Spears
During the game, Bass explained he went to Las Vegas to learn what had happened when Britney Spears married Jason Alexander, her friend from back home in Kentwood, Louisana, in 2004. 
"I went up to Vegas to kind of see the craziness that was happening, and she was a little upset once she realized what she had done," Bass told Cohen.
What at first seemed silly turned serious when the young pop star realized the gravity of what she'd done.
"Because, you know, it was like a funny thing, and then she started, like, really crying and, like, she was so upset," he added. 
Somehow, Bass decided to come out to Spears in the hours following her Vegas wedding. Maybe perhaps to take her mind of what she'd done? 
"And so, I took her to her room, and we're sitting on the bed and she wouldn't stop crying. So, I was like, 'I'm gay.' And it made her stop crying. She chuckled," Bass remembered. 
The "Oops!…I Did It Again" singer ended her marriage to Alexander after 55 hours, according to ABC News.
Two years later in 2006, Bass came out to the world in a People cover story. 
Being in 'N Sync made Bass 'afraid to tell anyone' 
'N Sync played a huge role in Bass coming out as gay, he explained in a 2015 episode of Lance Loves Michael: The Lance Bass Wedding, a program about preparing for his December 2014 nuptials at the Park Plaza Hotel to artist Michael Turchin. 
"I was afraid to tell anyone mainly because of 'N Sync," Bass said. "You know, if I told one person, I knew someone would tell someone else and it would go around and the group would be over."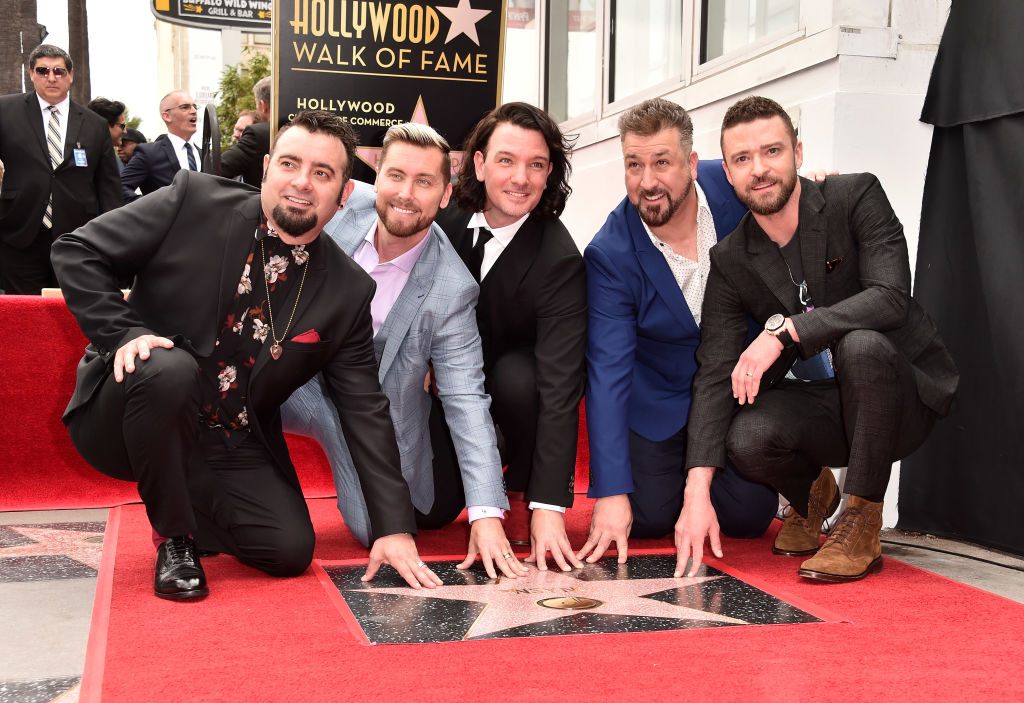 Bass knew his being gay could possibly change the dynamics between himself and his bandmates Justin Timberlake, Joey Fatone, Chris Kirkpatrick, and JC Chasez. He feared "the guys would hate me, and they would leave the group and be like 'We're not going to be in a group with a gay guy." 
His bandmates proved to be very supportive, Chasez sang during Bass and Turchin's first dance at the couple's wedding. 
Which 'N Sync band member did Lance Bass come out to first? 
Bass came out to Joey Fatone first, according to the now 40-year-old's story in People. 
"He took years to really think about how he was going to tell everyone," Fatone, 42, told the publication in 2006, adding "I back him up 100 percent." 
Bass is also close friends with Dead to Me actress, Christina Applegate, who said, "I've always accepted him as who he is. It's about his own serenity at this point."
Today, Bass and Turchin have been married for five years and would like to start a family in the near future.