Lance Bass Feels Bravo Will Fire Jax Taylor From 'Vanderpump Rules'
Jax Taylor is walking on thin ice on Vanderpump Rules. After four people were axed from the show following racial remarks, the future of Taylor is looking grim. Fans have called on Bravo to fire him from the show for his problematic statements over the years. There's been a petition to oust him from the show that gave him stardom. Now Lance Bass is saying that he feels the cable network might cut him off the series soon.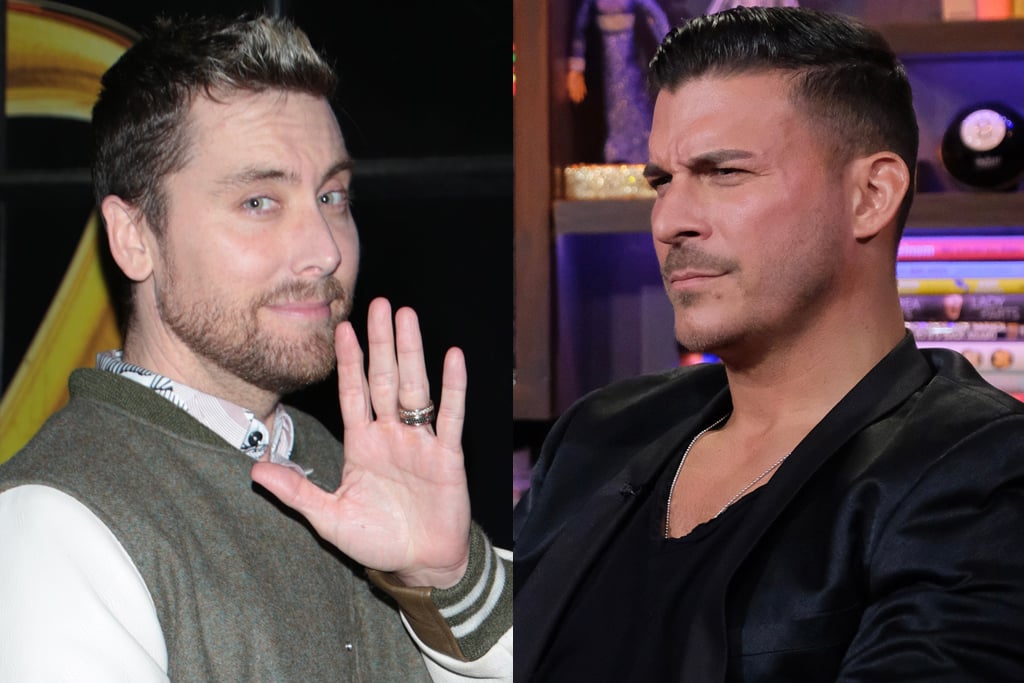 Lance Bass has a negative outlook for Jax Taylor
Bass was allegedly a close friend to Taylor and the latter's wife Brittany Cartwright. The former boybander was even called to officiate their wedding after facing backlash over the pastor that was originally supposed to preside over the ceremony.
A campaign to have Bravo cut ties with Taylor continues to grow. He has made remarks over the years that leave a lot to be desired. Bass doesn't think that the cable network will keep him much longer.
"I do not see Bravo keeping him, I'm feeling soon it's going to be done. This will get bigger and bigger," Bass said on his podcast The Daily Popcast.
In fact, Bass is trying to distance himself from Taylor as much as possible. During the episode, the NSYNC alum said that he was cutting ties with the reality show personality in the business venture they had together.
"It's going to cost him everything. He's stepping down from Just Add X. We can't be involved and associated with any of this going down. We have to do the right thing," Bass added.
Billie Lee wants Jax Taylor fired
Former co-star Billie Lee is one of many people raising their voice to put Taylor out of his job on TV. The transgender activist is asking Bravo to ax him after recalling an incident while filming.
"What about Jax Taylor?" Lee asked mentioning the cable network. "He refused to film with me because I was trans and called him out on his white privilege. Stop celebrating his disgusting actions."
Billie Lee puts Jax Taylor on blast
Lee expanded on her time on the show filming with Taylor in an interview saying she "slipped into a really bad depression."
"I had some of the hardest times with that show and a lot of my mental health took its toll," the Bravo alum told Page Six. "When the suicidal thoughts came in, that's when I knew I had to really, like, check my mental health and get back into order and disconnect myself from the whole Vanderpump stuff."
The LGBTQ activist came in during season 6 of the reality series but her time on-screen was limited. She said that her former castmates treated her different behind-the-scenes.
"Jax and a lot of people were very kind to me on Pride when I first met them and in front of the cameras," she claimed. "When the cameras were off later that day, he told me a story about how he hung out with a girl and kissed her and found out she was a dude and it grossed him out and made it clear that he's not into that."
"And so for me, I was very like, 'Oh, 360. Like, you're coming on to me in front of the camera. But off-camera, you're making it clear that being trans is gross and you are not down for that.'"
Lee also told the publication that she tried to correct Taylor on the correct terminology to use regarding the trans community, but he never wanted to learn.
RELATED: Old Jax Taylor Tweets Resurface as Fans Call Bravo to Cancel 'Vanderpump Rules' Star