Larissa Lima Is Single, Confirms Split With Eric Nichols – 'I'm No Longer in A Relationship'
Larissa Dos Santos Lima and her on-and-off-again boyfriend Eric Nichols have officially called it quits. The former 90 Day Fiancé star confirmed the split and suggested they parted ways amicably.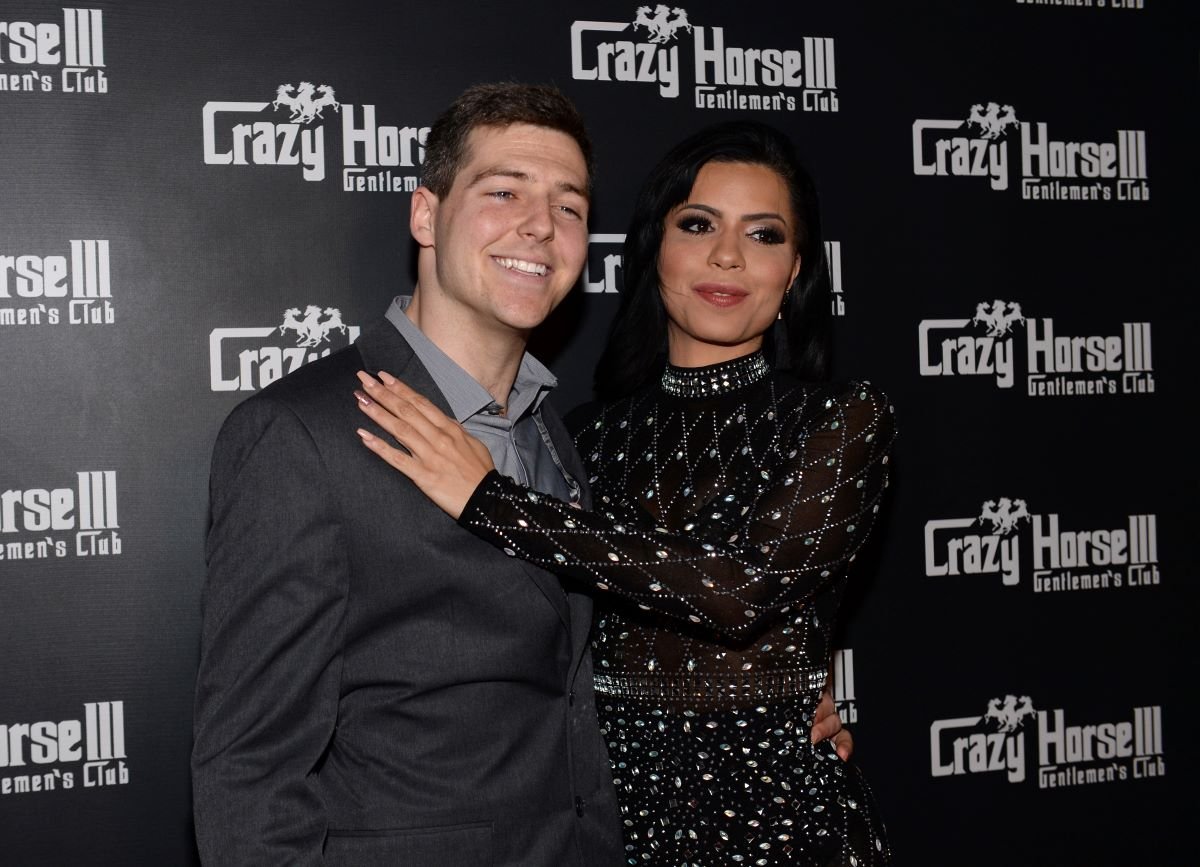 Larissa started dating Eric around the time of her divorce from Colt Johnson
Larissa's 90 Day Fiancé journey began with her engagement and marriage to Colt Johnson. The reality star moved from her home country of Brazil to Las Vegas to live with Colt and his mother, Debbie.

But the couple's relationship did not last long. After numerous altercations, some of which ended with Larissa being arrested for domestic assault, the two filed for divorce.
And in March 2019, just as her divorce was finalized, Larissa introduced fans to her new boyfriend, Eric. And at her Las Vegas divorce party, she told E! that she met him through an online dating app.
RELATED: '90 Day Fiancé': Larissa Claims Vanessa's Ex-Husband Trolled Her With Nude Photos He Got From Colt
"I met him on Tinder, he's really sweet," Larissa said. "He's 26-years-old — he's really special to me. — I like that he's completely the opposite of Colt. He's dependent, he takes care of himself. So he's not a momma's boy."
The couple broke up and reunited on this past season of '90 Day Fiancé'
On the 2020 season of 90 Day Fiancé: Happily Ever After, Larissa revealed that she broke with Eric because of certain things he did and said. But mid-season, the couple reunited.
In an Instagram post, Larissa explained that the two worked on their relationship for weeks suggested it took quite a while for them to forgive each other and heal. And as seen on the show, Eric cared for Larissa while she recovered from multiple plastic surgery procedures.
RELATED: '90 Day Fiancé' Star Larissa Lima Reveals She's Being Blackmailed By Her Son's Father
In September, the couple moved from Las Vegas to Eric's hometown of Colorado Springs. On their way out of town, Larissa was arrested and detained by ICE. And after her release, she commended Eric for supporting her throughout the whole ordeal.
Since then, Larissa has posted numerous photos and videos from Eric's Colorado Springs home. She's gushed over his family, especially his mom, who she noted has been nothing but nice to her.
Larissa confirms split from Eric
For weeks, fans have speculated that Larissa and Eric have split. On social media, Larissa hinted she would be moving back to Las Vegas. And Eric posted a shirtless photo with the caption, "Single N red-e 2 mingle."
But on Nov. 19, Larissa officially announced that she and Eric were over. She shared the news in an Instagram post and noted that the split was amicable. She wrote:
"Since I started my presence on social media, I feel we have created a relationship of trust. Because of that, I feel responsible to communicate to you when something important happens in my life. I'm no longer in a relationship. We decided to follow separate paths for now. We are different people who have grown apart seeking development and happiness. I hope you guys understand. This is a new chapter in my life and I'm excited to see what happens next."

Larissa Dos Santos Lima, via Instagram
Eric replied to the post with the comment, "This is real news," followed by a heart emoji.