Larry David Confirms 'Curb Your Enthusiasm' Season 12: Nicest Guy to Work for Will Return
Larry David announced 'Curb Your Enthusiasm' will return for season 12. David has often been referred to as one of the nicest guys to work for in Hollywood and known for his 'no script' format.
Larry David, considered to be one of the nicest comedians in Hollywood, confirmed HBO's Curb Your Enthusiasm will return for season 12.
David offered no details about the new season. But Rich Eisen, who hosted an Emmys live panel discussion that included the Curb cast tweeted the news. "So, I was honored to emcee an @TheEmmys panel for 'Curb Your Enthusiasm' tonight here in LA with most of the cast and asked Larry David the ultimate question: Will there be another season of Curb? He said yes."
'Curb Your Enthusiasm' Season 12 – the show must go on
J.B. Smoove, who plays Leon Black on Curb said no one knows when David will end the enduring series – including David himself.
"What I can say is that it's going to be another amazing season. Season 11 is something else," he told Deadline before Curb Your Enthusiasm Season 11 was released.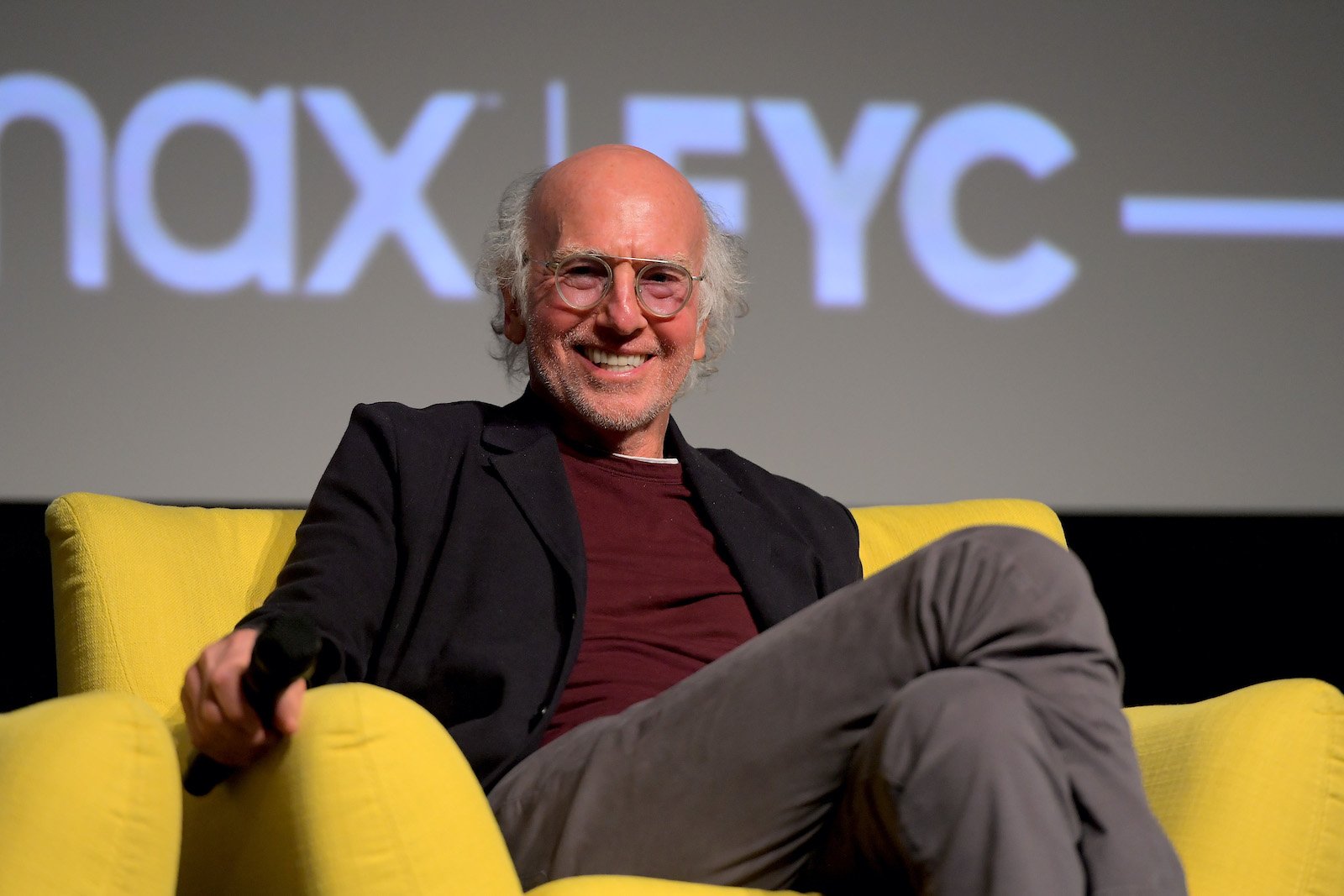 "Where does Larry end this? I don't know," he continued. "When I first met Larry in season 6, I asked him when he was going to end this and he said he didn't know. I do think that him taking those years off to shoot the movie and do the play, he came back with new energy. And, you know what? He's having a ball. And as long as you're having fun, it's effortless. I think he's having a blast right now. The cast is amazing. As the world keeps challenging him, he keeps making Curb as cringe-worthy as possible."
'Larry David is a doll,' former 'Curb' actor says
Smoove and other actors enthusiastically return year after year. Many shared what a delight it is to work with David. Caroline Aaron, who currently stars in The Marvelous Mrs. Maisel said David is one of the nicest people she's ever worked with. Aaron played David's on-screen ex-wife Cheryl's friend "Barbara" on Curb's Season 3.
"First of all, I'm going to give him away. Larry David is a doll," Aaron dished with Showbiz Cheat Sheet. "He's so sweet and generous and supportive and warm, and that curmudgeon, that is a hilarious character and not the soul of who he is. Not by any means."
Comedian Julie Goldman echoed Aaron's remark about David. Goldman helped to open Curb's return after a six-year hiatus. She played hairstylist "Betty" in the first episode of season 9. "Larry David was warm and fun and laughing," Goldman told Showbiz Cheat Sheet. "And open and willing to try things. He was respectful to everyone and professional. And he wasn't 'thirstbucketing' around. He just has his confidence even though he's not confident." 
'Curb Your Enthusiasm' charm is no script
The Curb format can also be a lot of fun for many of the actors. NBA great Shaquille O'Neal appeared on season 2 of Curb Your Enthusiasm and said being on the show allowed him to fulfill his love of stunts. David appears to accidentally trip O'Neal during a Lakers game. O'Neal said David allowed him to set up the entire stunt.
"I told him, Larry put your foot there and I'll do the rest," O'Neal told Showbiz Cheat Sheet. "I always wanted to be a stuntman when I was little so I know how to fall."
O'Neal added that he planned to really fall. "But when I got there I was nervous. Because these people are the real deal on TV," he remarked. "I don't wanna be the one that comes in and messes it up."
Curb actors also completely improvise, which is a big part of the magic. Aaron explained how David creates a scene. "So what you would do is you would do the scene and then Larry would stop and then go, 'Keep that line' and let's go again and keep this line and go again," she explained.
"It's like dipping a photograph into chemicals," she shared. "You pull it out and the image keeps coming. Eventually, the image becomes clear. That's kind of the way Curb was made. I mean, nothing is done except improv. Amazing that all those stories come from Larry David's genius, for sure. Absolutely. There are the story arcs, but not any of the lines."
Related: Shaq Reveals if Larry David Really Tripped Him on 'Curb Your Enthusiasm' (Exclusive)