Larry David Once Quit 'SNL' And Then Pretended it Never Happened
'Curb Your Enthusiasm' creator Larry David was once a writer for 'SNL.' Unfortunately, the job wasn't perfect, and David quit -- temporarily.
Larry David is back with Season 10 of Curb Your Enthusiasm — a fact for which fans of comedy everywhere are grateful. However, before David created Curb Your Enthusiasm, the comedy king had a stint writing for SNL. 
However, David recalls those weren't always easy times. In fact, in one explosive episode, Larry David once quit SNL entirely. When he realized his mistake, he rectified it in the most Larry David way possible. 
Larry David yelled at his 'SNL' boss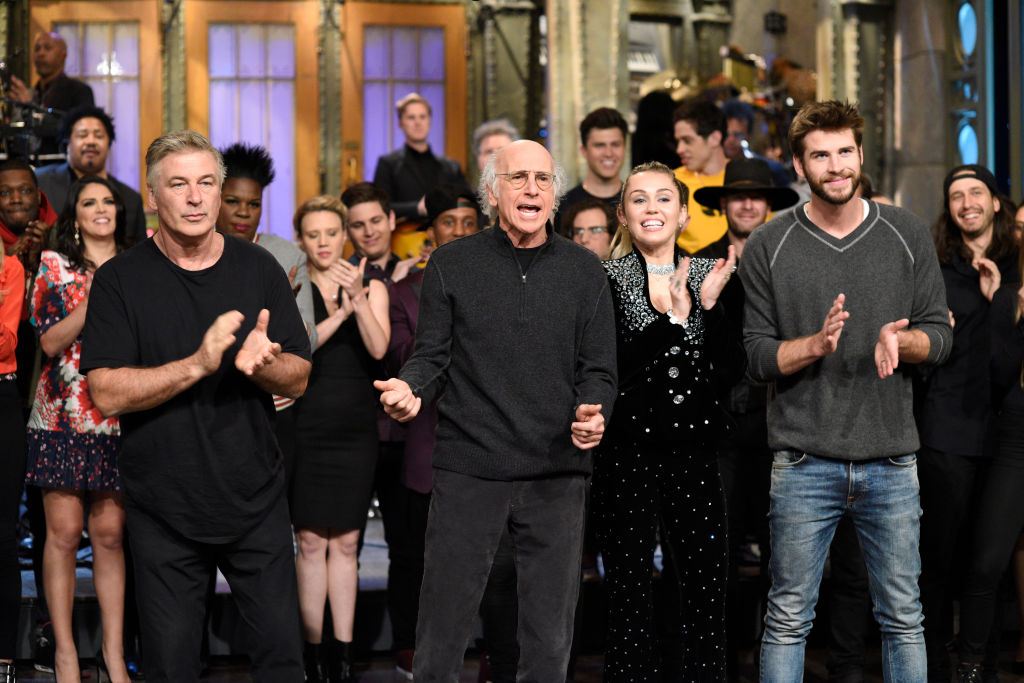 It seems as if working at SNL was far from an ideal experience for Larry David. David worked for the sketch comedy show for one year, starting in 1982. Naturally, he was hired as a writer. 
However, during an interview with Vanity Fair, David revealed that it was in many ways a disappointing gig. "I only had one sketch on the entire year," revealed David. 
Apparently he was irritated by that fact that he just couldn't hold it in any longer. He went on to say, "Right before the show was going to air, about 11:25, okay? They had cut another of my sketches. This is about six weeks in. And Dick Ebersol had the headsets on, he was sitting in the director's chair in the back with the monitors. And I walked up to him, and he was sitting over there, and I went, 'This f*cking job stinks! It stinks, it's a piece of sh*t! I'm done, I quit, f*ck you!'"
Any fan of Curb Your Enthusiasm knows that Larry David keeps it real when something bothers him — he's very upfront and frank about his feelings, especially when it comes to annoyance. However, he soon realized he'd made a mistake. 
Pretending it never happened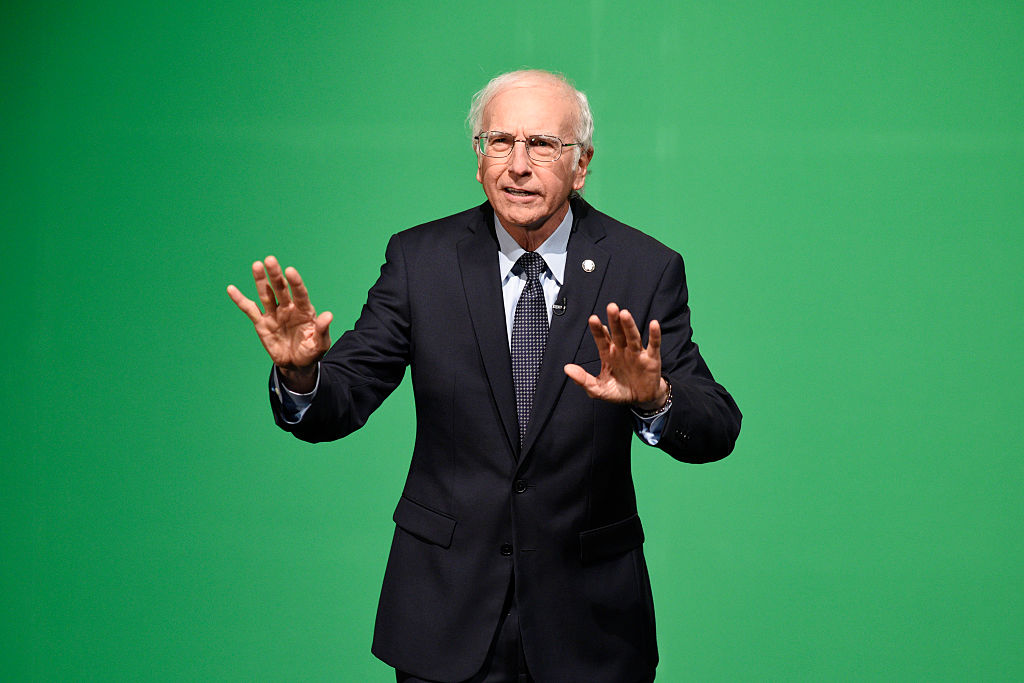 It didn't take long for Larry David to realize that quitting Saturday Night Live might have been unwise. Apparently, he sobered up a little on the walk home when he started thinking about money. 
He went on to say, "As I'm walking home I'm beginning to compute in my head how much money I just cost myself. And it was considerable. And my neighbor, Kramer, who the character is based on, he said,'What happened? How come you're not at the show?'"
"I said, 'I quit. I'm so stupid, I cost myself like $60,000 or something.' He said, 'You should go back in on Monday and pretend like it never happened,'" explained David. 
So, it seems the young SNL writer took his neighbor's advice. "I went in for the meeting on Monday. I took a seat with all the writers. He started going around the room asking each writer what they were doing. He came to me, and I said, 'I'm thinking of doing a sketch about a trapeze artist.' And that was it."
Only Larry David would have the chutzpah to walk back into the Saturday Night Live writer's room after quitting and pretend nothing had ever happened. 
How Larry David 'ruined' daily life for JB Smoove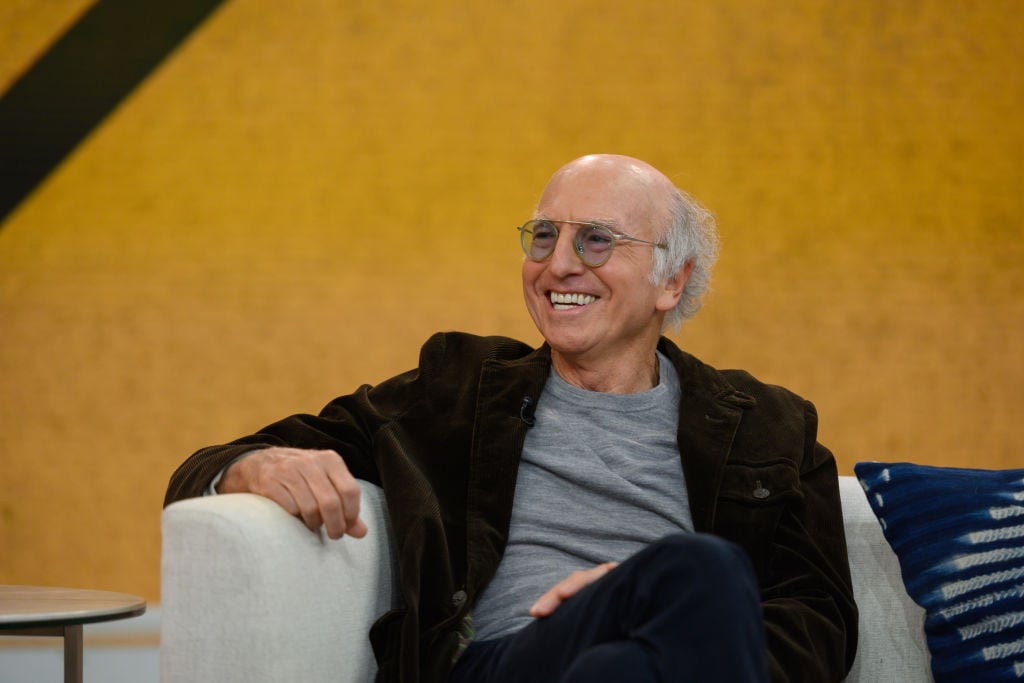 More Curb Your Enthusiasm also means more of Larry David's pal, Leon, played by comedian JB Smoove. And according to Smoove, working on Curb is a delight — but Larry David has inadvertently ruined his daily life. 
Smoove told Philly Voice, "It's almost like you can't help it, but you almost become Larry, in some sense. You see exactly what he sees. Everything becomes a Curb moment."
As an example, Smoove explained that one time when he and his wife were out for dinner, he noticed the waitress covering the water bottle she'd pour drinks from with her bare thumb. 
Smoove explained, "I'm sitting there looking at her, looking at the bottle. My wife kicks me under the table and I think, 'Wow, we've become Larry David. We notice every little nuance in life now.'"
"There's so many things. Like when holding the door open for people, I'm conscious of the distance away they are. Should I let the door go or should I still hold it? Like parking, when people are parked over the line. Larry has ruined me," he concluded.