Larry David's Germaphobia Comes In Handy As He Addresses the 'Idiots out There' Socializing During the Pandemic
Larry David has a message to the 'idiots out socializing' during the pandemic.
Comedian Larry David has a message for people who insist on hitting the beach together and are still having parties—stay home.
David shared the message with his signature style, punctuating that the "idiots" out there who are socializing too close are hurting old people, like him. David's brand of generally steering clear of people comes in handy during a pandemic as he shared he's been a longtime fan of social distancing.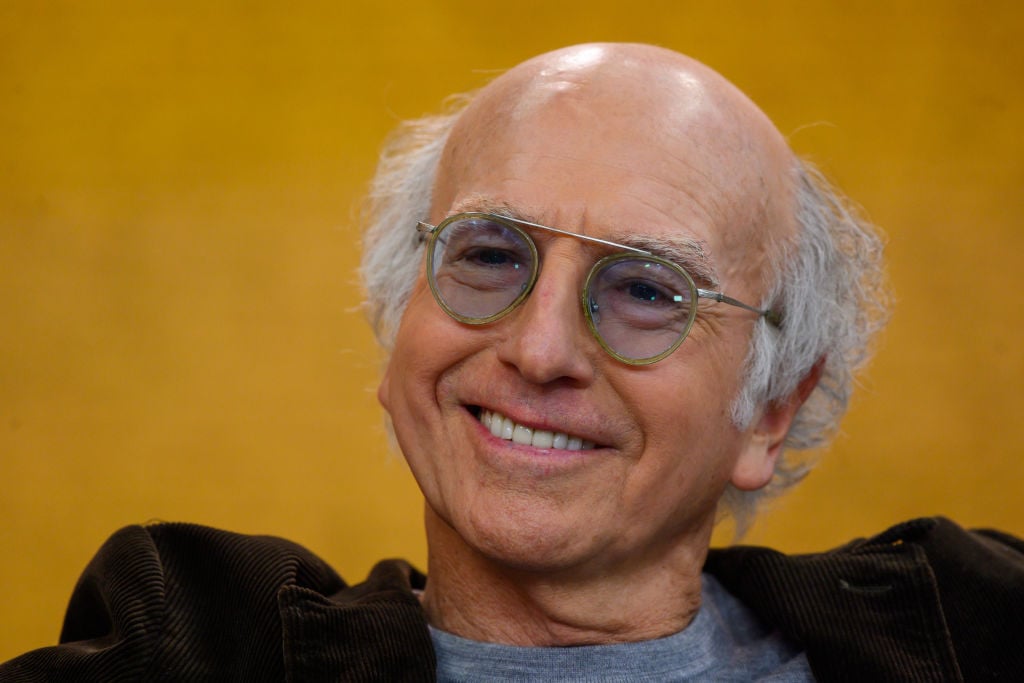 He also told GQ he's never loved the handshake. "Well, I've been talking about shaking for a long time. How wrong that is. There was a time when I was grabbing people's elbows. I thought the fist bump was a good new development," he said. "There's too much contact between people. Even sex…it's enough. People gotta do something about the sex." He lamented about not wanting to stick around after sex in his HBO film Clear History because people are shedding skin cells and the air gets contaminated.
Stay home to protect old people like him
David, who isn't big on social media, offered a public service announcement video, which the Office of the Governor of California tweeted. He first says that he can't even believe he's shooting the video, acknowledging this isn't something he typically does. But, "I basically want to address the idiots out there," he begins. "You know who you are — you're going out —I don't know what you're doing. You're socializing too close, it's not good."
'You're hurting old people like me," David continued. "Well, not like me, I have nothing to do with you. I'll never see you. But you know other, let's say other old people who might be your relatives! Who the hell knows."
"The problem is you're passing up a fantastic opportunity, once in a lifetime opportunity, to stay in the house," David insists. "Sit on the couch and watch TV! I don't know how you're passing that up!"
Larry goes full 'Curb'
David then dives into his alter-ego from Curb Your Enthusiasm. "Well … maybe … cause you're not … you're not that bright," he nods. "But here it is! Go home! Watch TV! That's my advice to you." Adding, "If you've seen my show, nothing good ever happens going out of the house, you know that."
"There's just trouble out there," he adds. "It's not a good place to be. So stay home … and … you know, don't see anyone. Except maybe if there's a plumbing emergency. Let the plumber in and then wipe everything down after he leaves. But that's it." David gestures toward the camera concluding with, "Okay."
Weeks earlier, comedian Mel Brooks' son Max shot his own funny video about social distancing too. Max stands outside his father's home as the legendary comedian waves at his son from behind a sliding glass door. Max Brooks explains how if young people don't stay home they could infect his father, but other elderly legendary comedians too like Carl Reiner, Dick Van Dyke. "And before I know it, I've wiped out a whole generation of comedic legends," he explains. "Do your part, don't be a spreader."