Larry David's Version of 'Out of Control' is Eating Tons of Raw Cashews
Jerry Seinfeld and Larry David have a thirty-year friendship. Ten of those years, they collaborated on the popular 90s sitcom, Seinfeld. When these two climb into a Volkswagen Beetle for a drive, you can imagine the reminiscing and hilarity that ensues. In Jerry Seinfeld's show, Comedians in Cars Getting Coffee, the two pals talk about everything from cigars, David's crazy diet, and the importance of ordering coffee when agreeing to a morning get together. In a way, this episode harkens to the "show about nothing" on so many levels, including the extremist nature in eating too many raw cashews.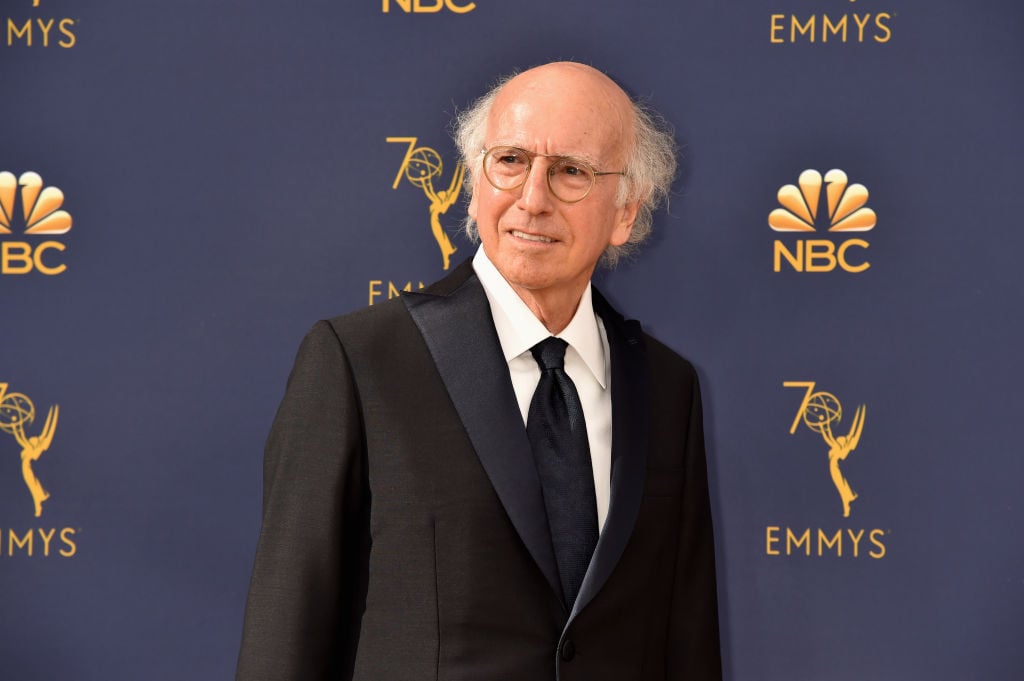 Larry David's career of comedic genius
In the early 80s, Larry David was hired as a comedy writer for Saturday Night Live. He only worked there for a year, but big things were coming for him. It was then he met Julia Louis-Dreyfus and would be approached by Jerry Seinfeld in 1989, to write a new sitcom. The Seinfeld history, as you may know, is legendary and became a classic that continues to air in reruns today. David worked with Seinfeld on the show until 1996. He then went on to comedic success with writing and producing other sitcoms, including Curb Your Enthusiasm (2000) and Whatever Works (2009).
Larry David eats a pancake, and it's funny
For this episode of Comedians in Cars Getting Coffee, Larry David rides shotgun with Jerry Seinfeld in a 1952 4-cylinder, split-window Volkswagen Beetle. David says he's always loved the "bug" and remembers everyone having one back in college. He goes on to mention he loves it but doesn't like driving a stick. Together the two arrive at their destination, a coffee shop that serves breakfast. Seinfeld convinces his old pal to stray from his strict and intense dietary constraints, for a bite of pancake. And it's hilarious as David responds with a furrowed brow and shaking head, "I can't believe this is how people live."
A notoriously strict diet
On the subject of diet, Jerry Seinfeld shares his former affliction for eating bowls of cereal. Larry David's diet is notoriously rigid, and he shares with Seinfeld that he believes no hot meal should be consumed at lunch. David's lunches are predominantly salads and followed by a protein shake. The two funny friends laugh about going "off the rails" with food on occasion, including David's caving to a bite of pancake. Larry David shares that his idea of going out of control, would be eating two pieces of pizza, or a half bag of raw cashews. He even lamented about his ex-wife of having left him because he gave up coffee. David admits he has what he calls a "snacking problem."
He doesn't eat chicken either
Larry David jokes about going to a dinner party where the hosts are serving chicken, a food he doesn't eat. Jerry Seinfeld asks him why he won't eat chicken, to which David replies, "too much cholesterol." David goes on to say how there are more problems with chickens that aren't raised in a free-range environment. Seinfeld wonders aloud if free-range means the chickens are allowed to meander like palominos home on the range. The two broke into laughter, as they usually do, proving that they can find humor together in almost any line of dialogue.
Jerry Seinfeld and Larry David spend the rest of this episode discussing unimportant topics, like cigar smoking being a relaxed activity versus a more rushed smoking of a cigarette. The two recognized, too, that much of their current interactions were homages to their days on the set of Seinfeld. It was a show about nothing. And these two comedians know precisely how to make something funny about not much of anything at all.