Larry King Had a Meeting About Being Cryogenically Frozen, Says Doctor
Larry King was very open about his desire to be frozen after he died. Recently, a doctor said they met with King and revealed more information about what they talked about, including if King is frozen now.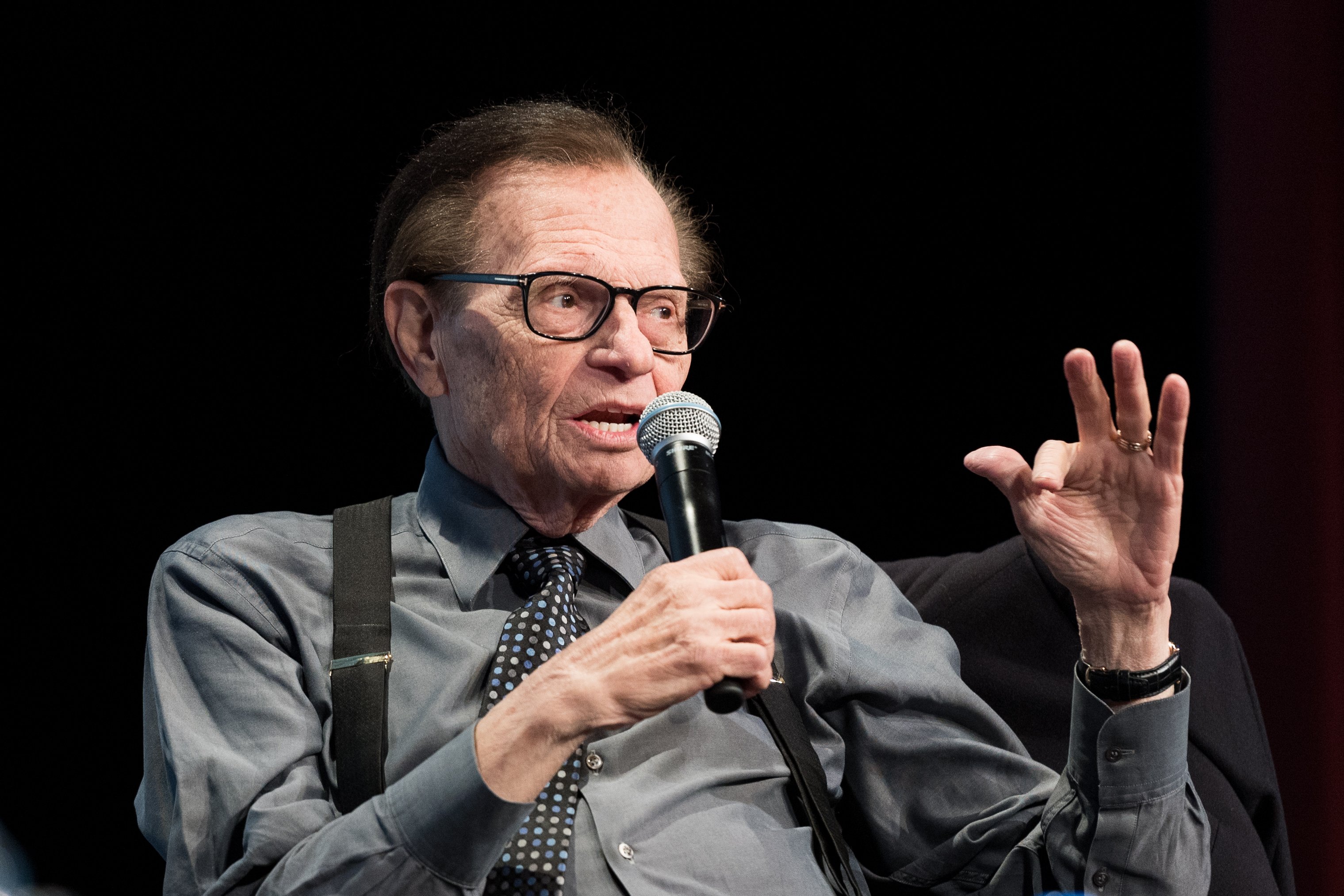 Larry King had previously spoken about being frozen after his death
King spoke about his wishes to be frozen in several prior interviews.
"I used to be afraid of death and now I'm not afraid of death," King said in an interview with KTLA in January 2020. "I don't know what changed." King further talked about his newfound perspective, sharing, "I still read the obits and I also looked into the idea of being frozen because then, I'd wake up in 100 years and they cured whatever I died of, and I'm alive again."
In an interview on Conan in 2014, King insinuated that the fact that he wanted to be frozen was a result. of his faith and believing that when you die, that's it.
RELATED: What Was Larry King's Net Worth at the Time of His Death and How Many Times Did He Marry?
"I don't believe in an afterlife," he said. "I can't, I just never accepted it. I never made that leap of faith. So, that means when you die, it's bye-bye baby. So the only hope, the only fragment of hope, is to be frozen and then someday, they cure whatever you died of, and you're back."
One doctor says he met with Larry King about being frozen
Dr. Max More, a futurologist who is with "life extension foundation" Alcor, stopped by Peacock's news program, LIT Entertainment News, revealing he met with King in 2015 and they talked about arrangements to have him cryogenically frozen. 
"I did visit his house in 2015, I believe it was," said More in the exclusive interview with LIT Entertainment News. "I went over there from Arizona to talk about cryonics and arrangements and discuss it with him. So I did get to meet him at that point." 
When asked if King was frozen at Alcore, More said he wasn't sure and couldn't speak to that. "I can neither confirm nor deny that," he explained. "When people sign up with us they can choose to be public or they can choose to be private. So if you ask about someone they may not be a member, or they may be a member who's private. So I cannot confirm or deny that." 
However, as LIT verified, that the Cryonics Institute, specifically confirmed that King is not with them. "
I'm not sure what their policies are and whether they have private members or not," More continued. "But that's something we're very careful about. We guard our members' privacy very carefully. So we may have some quite well-known people signed up, but I can't unfortunately name their names.  We have had some members who when they first signed up with us elected to be private. But then in the press they've said they had arrangements with Alcor, but we are still stuck by agreement. So we're in an ironic situation sometimes when it's pretty obvious that someone's a member but we can't confirm or deny it."