Larry King Once Got Nicole 'Snooki' Polizzi To Share Her True Feelings About the Kardashians
Speaking with Larry King, 'Jersey Shore' star Nicole 'Snooki' Polizzi revealed her thoughts on the authenticity of 'Keeping Up With the Kardashians.'
Over the weekend, Jersey Shore star Nicole "Snooki" Polizzi celebrated journalist Larry King's life and work. In the past, King interviewed Polizzi and got her to express how she truly feels about the Kardashians and their reality series Keeping Up With the Kardashians.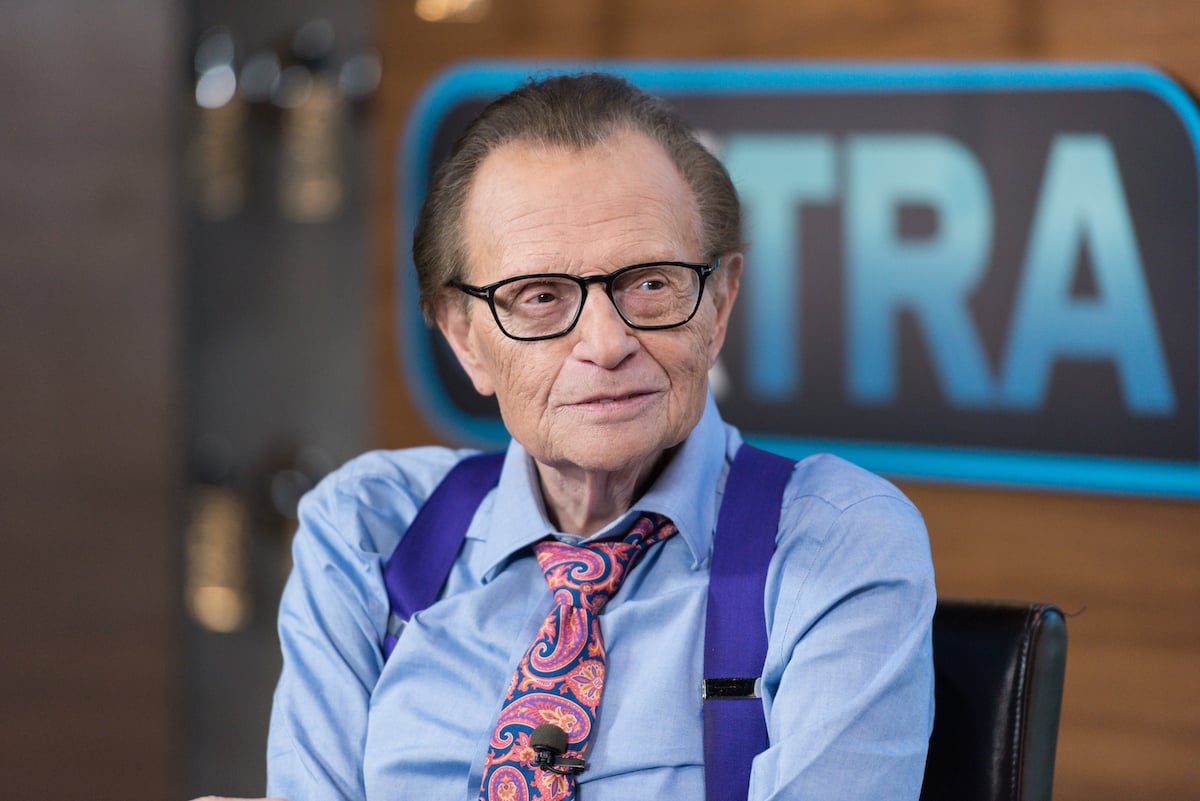 Nicole 'Snooki' Polizzi mourned the loss of Larry King 
On Jan. 23, 2021, the world lost CNN journalist King. He was 87-years-old when he died. King's cause of death has yet to be confirmed, but he was hospitalized due to complications from the coronavirus (COVID-19). 
Polizzi took to Twitter to celebrate King's life, flashing back to an interview she had with him regarding Jersey Shore's success. 
During the April 2018 interview with the journalism mogul, Polizzi discussed everything from being a reality star to her relationships with her roommates and even the Kardashians. 
Larry King and Nicole 'Snooki' Polizzi discuss the popularity of 'Jersey Shore'
"Why are we obsessed with Jersey Shore?" the talk show host asked Polizzi in 2018. 
"I feel like when you think of reality shows, you think of guilty pleasure," Polizzi started.
We're such hot messes and degenerates that we give that to America, and they enjoy it. I think also we're relatable because we have no shame when it comes to drama and what we go through, so we show everything.
"It's all real," King added. "You and the Kardashians, right?" 
That's when Polizzi expressed her thoughts on Keeping Up With the Kardashians. 
Nicole 'Snooki' Polizzi thinks 'Keeping Up With the Kardashians' is a scripted series 
There has been much debate about whether or not Jersey Shore is a scripted show. In the past, the series' stars have been outspoken about not being scripted. 
"We don't have a script," Pauly DelVecchio once explained to Bustle. "Never had a script for 10 years, not even a little bit. Not even a little bit. We're not produced. Everything that happen[s] that we were watching, that sh*t happened."
Polizzi reiterated that point during her interview with King, pointing out her perceived inauthenticity of KUWTK.  
"They're not real I feel," Polizzi said of her reality television cohorts. "I feel like they're scripted." Later, Polizzi talked about not having a say when it came to how Jersey Shore was edited. 
"We have no input — we're not the Kardashians," she explained to King. The Jersey Shore roommates get to see the footage just like the fans do — live and edited in whatever way producers want to tell the story. In the past, Polizzi's co-star Jenni "JWoww" Farley has been outspoken about how the show is edited unbeknownst to them. 
'Jersey Shore' is edited but not scripted 
Unlike Keeping Up With the Kardashians, which is carefully curated by the Kardashian-Jenner clan, the Jersey Shore cast has no say about what footage makes it on to television. According to Farley, she and her castmates aren't aware of how they'll come off in any given episode. 
"[We] see [the footage] just like the fans do," she explained to People. While that can cause problems amongst the roommates — as it did with Farley and Angelina Pivarnick — the Jersey Shore cast understands the editing is part of what makes the show so appealing.