Larry King Thought Frank Sinatra Could've Been Ronan Farrow's Father: 'There's a Look'
A persistent Hollywood rumor claims that journalist Ronan Farrow is Frank Sinatra's son, not Woody Allen's. People point to Farrow's physical similarities with Sinatra and Mia Farrow's closeness with the singer long after their divorce. One person who believed this was a possibility was Larry King. The broadcasting legend shared his take on the rumor.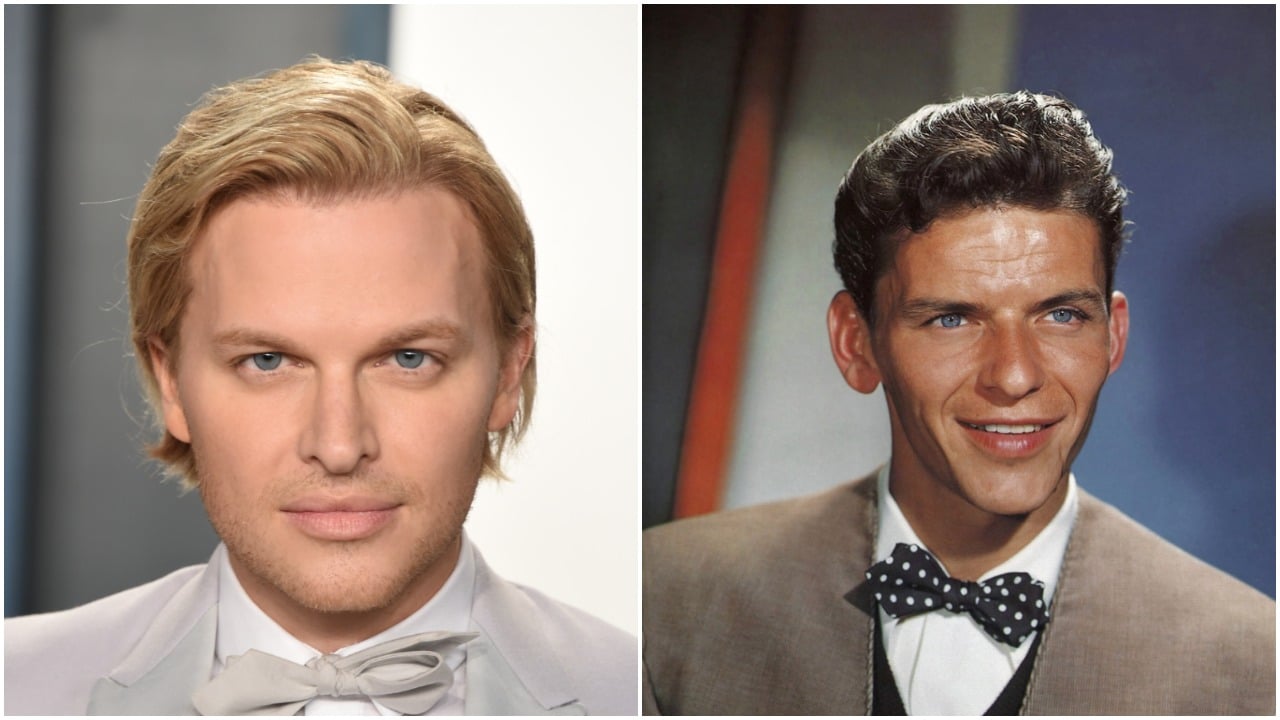 Frank Sinatra and Mia Farrow continued their relationship after their divorce
Sinatra and Mia Farrow were briefly married from 1966 to 1968. When they divorced, Mia Farrow refused to take any money from him. Instead, she said that she wanted his respect.
"Frank's lawyer entered the [Rosemary's Baby] set, carrying a brown envelope containing divorce papers," she said, per the LA Times. "This was the first mention of divorce. I held myself together to sign on the spot all the papers without reading them. I didn't accept one penny from Frank Sinatra. What I wanted was his respect and friendship."
They did remain friends for years, and Mia Farrow said that the romantic side of their relationship never fully ended.
"He came back, over and over and over and over," she told Vanity Fair. "I mean, we never really split up."
Larry King believes Frank Sinatra could have been Ronan Farrow's dad
The longevity of their relationship is what leads some to believe that Sinatra could be Farrow's father. Mia Farrow herself has even said it's possible. King, who said he knew Sinatra very well in life, could understand why people thought this. 
"The only thing to it is that he has the same color eyes; they're not Woody Allen's eyes," he said, per the New York Daily News. "Certainly there's a look — you can buy it. In other words, if I showed you a picture and said, 'This is Frank Sinatra's son . . . He has a Frank Sinatra appeal, so it's possible. Frank was always close to Mia. He stood up for her when the Woody Allen (divorce) happened. Frank stood up for you."
When Mia Farrow found out about Allen's affair with her daughter, Soon-Yi Previn, and the allegations of his abusive behavior toward her daughter, Dylan, Sinatra offered to take care of things.
"Frank wanted him f***ing clipped," Sinatra's friend Len Triola told Allen's biographer David Evanier, per the Daily Mail. "Taken out. That's what he wanted. Frank loved Mia. He spoke to three people every day [his wife Barbara, his daughter Nancy, and Farrow]." 
King figured that it wouldn't be too bad if the rumors were true.
"Who wouldn't want to be Frank Sinatra's son?" he said.
Frank Sinatra's daughter says she welcomed Ronan Farrow into her family
Though Farrow was born almost 20 years after Sinatra divorced his mother, the singer's family reportedly treated him as one of their own. He shared that Nancy Barbato, Sinatra's first wife, behaved grandmotherly toward him. Sinatra's daughter, Nancy Sinatra, said that she was happy to have Farrow in her life.
"He is a big part of us, and we are blessed to have him in our lives," she said. She added that she's also close to Mia Farrow. "From the early days until now, we have been like sisters. My mother is also very fond of her. We are family and will always be."