Larsa Pippen Calls Future 'Delusional' Over Romance Lyrics: 'It Was Never Like That'
Over the years, Future has repeatedly insinuated that he once had something with Scottie Pippen's ex Larsa Pippen. Several of his songs have only added to the speculation. But when asked about his music lyrics, Pippen said they paint a skewed picture of what their relationship was really like.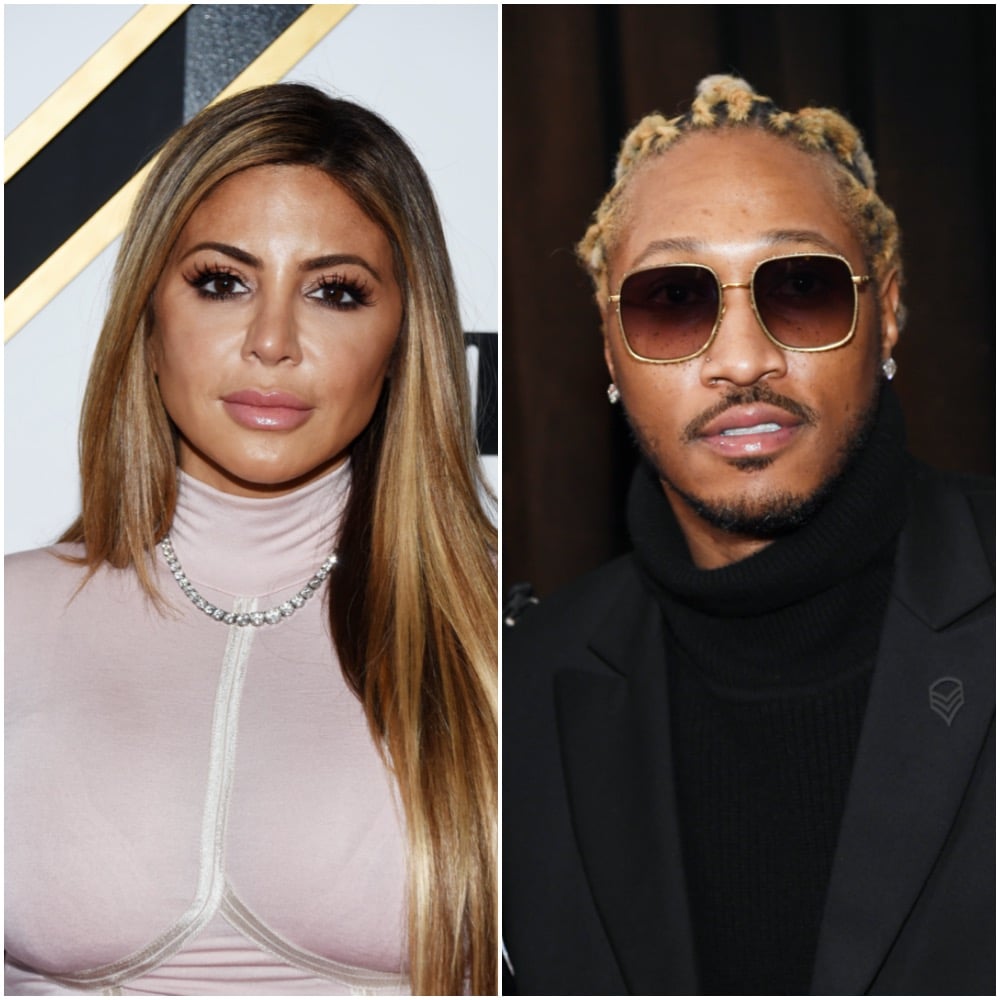 Larsa Pippen and Future were romantically linked years ago
Romance rumors began in 2016 when Pippen was still married to her husband. Us Weekly reported that they'd allegedly met late that year and started dating, leading Scottie to file for divorce in October 2016.
Neither of them commented on the rumors, but Future kicked them into overdrive following the release of his 2017 song "Rent Money." In the song, he raps about romancing another man's girl using basketball terms. The lyrics in question go: "Yeah, I get cash money like I'm Mack Maine/I just put a rapper b*tch on game/I be smokin' rapper weed with my gang/I just slam-dunked ya b*tch hall of fame."
RELATED: Larsa Pippen Addresses Future Romance Amid Marriage to Scottie Pippen
Larsa Pippen later called out Future for those lyrics about her
In a February interview with Jason Lee of Hollywood Unlocked, Pippen pushed back on the romance rumors. Clarifying, she said Future was just a friend who supported her during her crumbling marriage to the NBA star, whom she married in 1997.
"People made more of it than it was. It was never like that," she began.
Interrupting, Lee reminded Pippen of what Future said in his song about the nature of their relationship. She replied, saying those lyrics weren't an accurate description of what had happened. "That was stupid of him 'cause it was not that. He was delusional. It was not that. It was never that," she claimed.
"It was like, I was really sad, I was in a point in my life when I was really sad. I was dealing with do I move on, do I not, are my kids going to be okay? It was a lot of guilt that I felt and he was the guy that was there to see me go through it and he was the guy that I would talk to when I was kinda like, dealing with things. He gave me confidence when I was feeling in a dark place," Pippen continued.
"He served a purpose. Did I want to spend the rest of my life with him? I don't think so," she added. "People serve a purpose in your life. It doesn't have to be your forever. Everyone has a time and a reason for being in your life… It was never that serious. It was not like people think it was."
What Future has to say about her claims
So far, Future has not publicly responded to Pippen's interview. But if we had to guess, he'll probably be saying something in one of his songs. Stay tuned.
RELATED: Larsa Pippen Gets Clowned After Declaring Her Ex, Scottie Pippen, "Did Okay" Financially After ESPN Documentary Reveals His Pay Discrepancy