Larsa Pippen Reacts to Rumors that Her Alleged Affair with Future Ended Her Marriage to Scottie Pippen
Married for more than two decades, Larsa and Scottie Pippen shared one of the longest unions in NBA history. They wed in 1997 and remained together for years before their eventual split in the late 2010s.
Amid the breakup, there were rumors that Pippen had had an affair with rapper Future, which she strongly and categorically denied. But despite that, the speculation has persisted. Pippen recently took to social media to address the rumored fling again after her relationship with Scottie was mentioned in the new sports miniseries The Last Dance.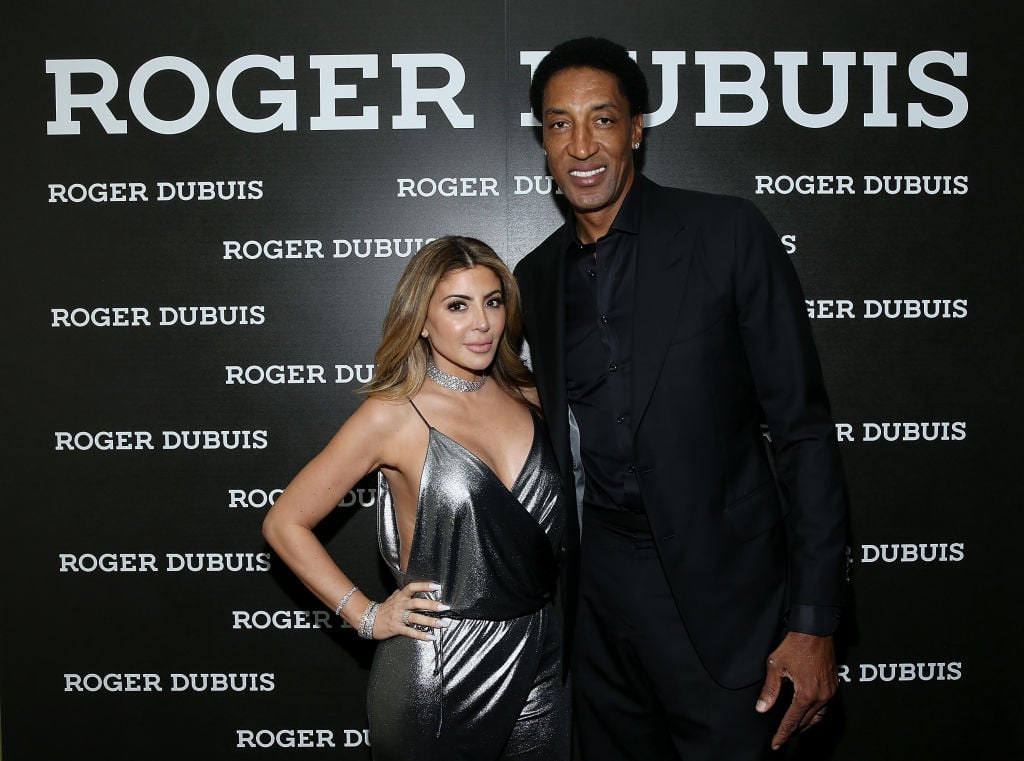 Inside Larsa and Scottie Pippen's relationship
Scottie and Pippen seemed to have a happy relationship and a great life with their four kids when it was reported in October 2016 that the former NBA star had filed for divorce.
"After careful consideration and 19 years together, Larsa and Scottie have each filed for dissolution of their marriage," a representative for Pippen said in a statement to E! News.
"Although they are no longer to be married, Larsa remains hopeful that she and Scottie will always do what is best for their 4 beautiful children and jointly raise them with love and respect. She would like to thank everyone for their understanding and kindly ask for privacy from the media during this difficult time of transition for her family."
Not too long after the news surfaced, rumors emerged that the split had to do with Pippen's alleged close relationship with Future.
TMZ Sports reported Pippen had met the "Mask Off" rapper a few months earlier in August and went out with him several times, with a source noting that they had allegedly seen the stars getting "cozy" on at least one occasion.
Responding to the report, her sources allegedly told the outlet that Pippen only had a "casual" relationship with Future and claimed that it only began after Scottie had allegedly "openly" flirted with another woman a few months earlier.
Despite the drama, Larsa and Scottie Pippen made up
In February 2017, a source told Us Weekly that the Pippens were working on their marriage. Neither of them said much about their rumored reconciliation. But on Valentine's Day, Pippen posted a 14 karat ring she had received from Scottie, proving that they were back on.
Around that time, Future dropped a song called "Rent Money" in which he seemed to say that he had allegedly hooked up with Pippen and appeared to toss shots at Scottie. Appearing to ignore the noise, the couple did not speak out.
A little more than a year later, in November 2018, Pippen filed for divorce, saying in a statement obtained by TMZ that they had tried to make things work but came to realize that they were better off apart.
As the Internet got to speculating and rehashing her alleged fling with Future, Pippen confessed in a post shared to Instagram that loneliness had driven her to file for divorce — not infidelity. She claimed that Scottie was never around, not even on at least one of her birthdays and on special holidays.
Larsa Pippen just doubled down on her claims
After The Last Dance debuted, Pippen wrote in a since-deleted tweet that was seen by TMZ Sports that cheating was not a contributing factor to her split from Scottie.
"I was married to him for 20 years, I did everything for him and my family. People change and that's what really happened," the alleged tweet read. "Most people can't even imagine being in a relationship for a week so I know it's beyond imagination… Cheating wasn't the problem."
For his part, Scottie has not addressed the rumors.