Larsa Pippen Responds to Fan Calling Her Out for 'Bullying' Jordyn Woods Over Tristan Thompson Scandal
Everyone had something to say about Jordyn Woods' cheating scandal with Tristan Thompson. The news of their dalliance shocked the world as Woods had been a longtime friend of his on-off girlfriend, Khloé Kardashian. But arguably no one was more put off than former Real Housewives of Miami star Larsa Pippen.
Also a close friend of the Kardashian family, Pippen naturally sided with the Good American co-founder and blasted Woods for not being as forthcoming as she should have been with Kardashian in the beginning.
Lots of people initially praised her for sticking up for her friend. But after Pippen repeatedly attacked Woods both online and in the press, fans started to feel like she was bullying the model. The reality star recently addressed that criticism on social media, making it clear that she stands by her previous comments.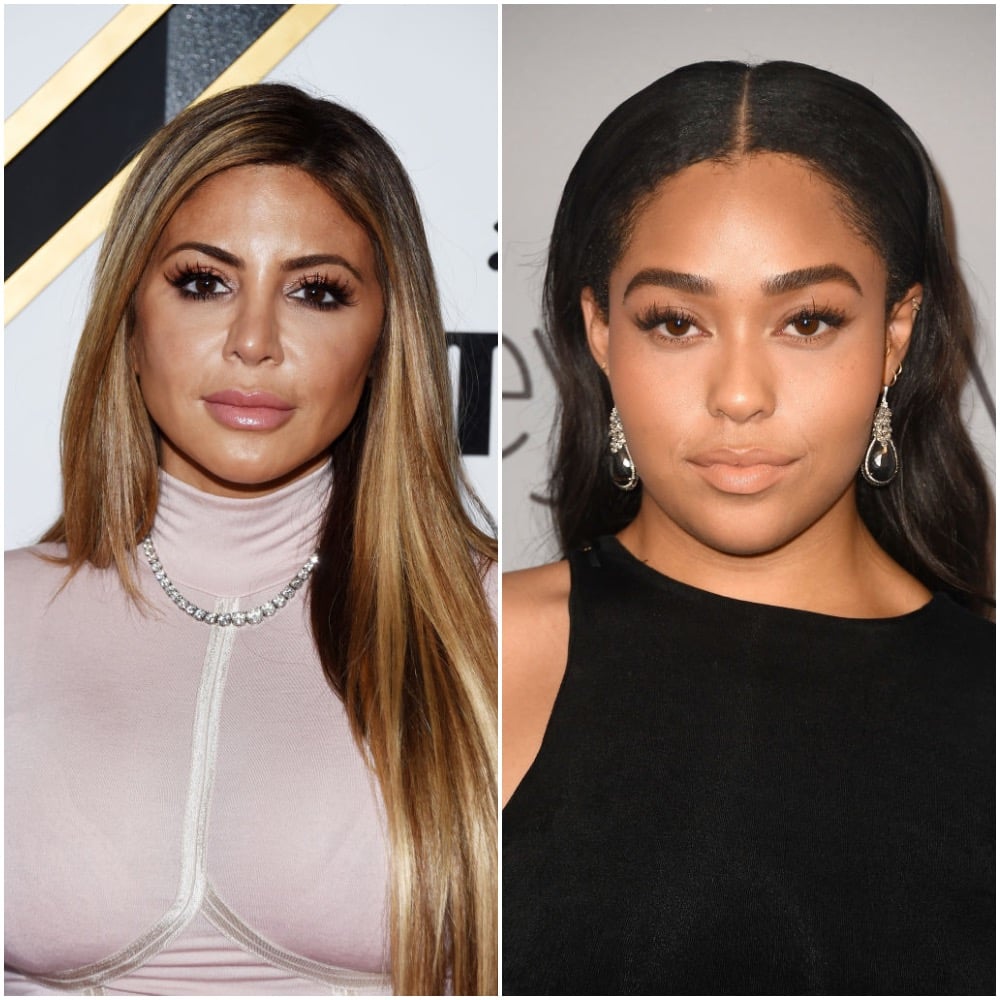 A recap of Jordyn Woods' cheating scandal with Tristan Thompson
In case you (somehow) missed it, the scandal dates back to February 2019 when Woods and Thompson kissed at a party. Hollywood Unlocked CEO Jason Lee broke the news to Pippen, who then relayed the story to the Kardashian-Jenners, before reporting it on his website.
At first, Woods allegedly wouldn't give Kardashian all the details, saying Thompson had tried to kiss her but that she couldn't remember whether they actually had. However, she later went on Red Table Talk and acknowledged that they did.
Woods stressed that it never went beyond that, though, describing the moment as an innocent time. "But I will take responsibility and say I can't be doing that because there's so much history involved, I wasn't thinking right," she continued.
After the appearance, Kardashian tweeted that Woods was lying and also should have apologized to her first. She then claimed that Woods was the reason she split from Thompson (though they were already on the rocks after Thompson allegedly cheated on her days before she birthed their daughter, True Thompson, in April 2018).
Amid the drama, the famous family distanced themselves from Woods, including her BFF Kylie Jenner.
RELATED: Tristan Thompson Claims That Khloé Kardashian Used His Cheating Scandal as a PR Stunt
Larsa Pippen's comments on the cheating scandal
Pippen first criticized Woods for going on Red Table Talk. According to Complex, she shared a message on Instagram that said: "If you're gonna be doing interviews tell the truth. I don't handle my problems publicly, I handle them privately."
In a later chat with Hollywood Unlocked, Pippen doubled down on her statements.
"If she would've just apologized, if she would've just went to Khloé's house, apologized, and basically just said, 'Look, I shouldn't have put myself in this situation,' or whatever, then none of this would've happened," she said. "But it's, like, you wanna go and do public interviews…. Why would you do an interview, when all you had to do was pick up the phone call and just apologize?"
Pippen did place equal blame on Woods and Thompson but said: "At the end of the day, [Woods] was the one that was close to the family." 
Larsa Pippen addresses the scandal again
On May 13, a Twitter user brought up the drama again and accused Pippen of "bullying" and "trashing" Woods. Quote-tweeting the message, Pippen refuted the claim and said she was simply encouraging Woods to be honest.
"I never trashed her all I said is 'tell the truth' that's it. If your dog attacks someone it's your dogs fault not the person walking by. Period," she wrote.
RELATED: Larsa Pippen Reacts to Rumors that Her Alleged Affair with Future Ended Her Marriage to Scottie Pippen
"I never talk negative about anyone I know ppl are human and gonna make mistakes. I see the good in everyone," she wrote in a follow-up tweet. Pippen added: "Believe non[e] of what u hear and half of what u see."
As of writing, Woods has not responded to her remarks.
Read more: Fans Think Jordyn Woods Sent Kylie Jenner a Secret Message On Instagram