Larsa Pippen Has Been Spotted Hanging out With Scott Disick, Here's What the Kardashians Think
Larsa Pippen, the estranged wife of Scottie Pippen, has been in the news recently for a slew of reasons. The socialite is currently in a relationship with still-married NBA player Malik Beasley. Also, the former Real Housewives of Miami alum had a very public falling out with the Kardashians- Jenner family.
Now, considering how much the family is obsessed with loyalty, fans were stunned to see Kourtney Kardashian's children's father, Scott Disick, grabbing lunch with Pippen.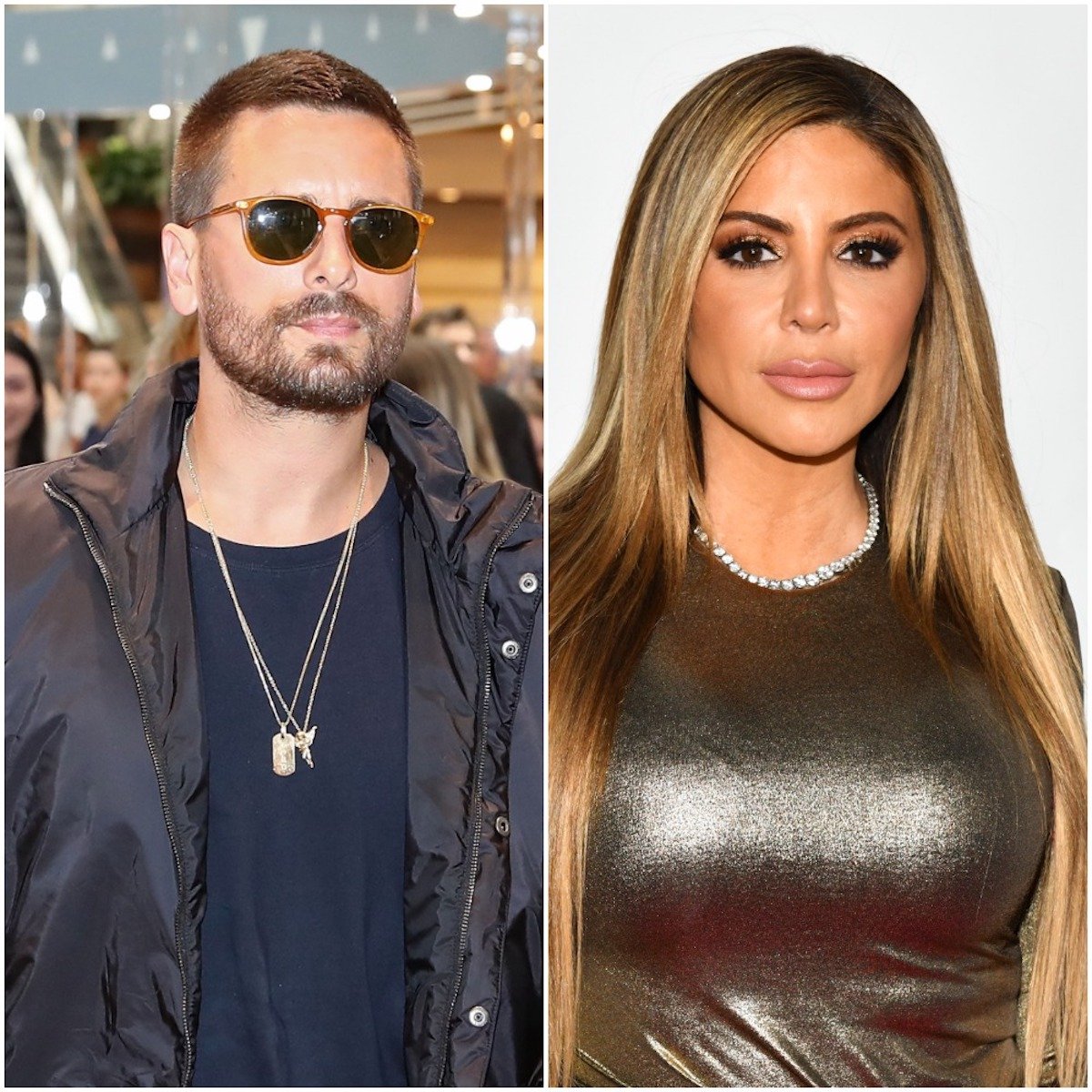 Are Larsa Pippen and Kim Kardashian West still friends?
In July 2020, KarJenner fans were stunned when they randomly discovered that every single member of the reality family had unfollowed Pippen on social media. This happened amid Kardashian West's estranged husband, Kanye West's public outbursts where he tweeted, "Larsa."
At the time, Pippen offered little commentary about the demise of her 10-year friendship with Kardashian West. However, in November 2020, she did a bombshell interview with The Hollywood Raw where she chronicled the following out between herself and the KKW founder and her siblings.
"I was kinda seeing Tristan before Khloé," she said on The Hollywood Raw. "Before Khloé or any of them knew he existed. I was seeing him, I had him come to L.A., I brought him to a party Kim had. I introduced him to all of them. Then a week later, or 10 days later, he started seeing Khloé." She added that the College Dropout rapper turned the KarJenners against her.
"I just feel like Kanye was in a place where he, you know, he really didn't trust anyone with Kim," she said on the podcast. "So, I feel like I was the person that was like, 'Oh, like, don't be so close to her because you're so close to her' that, you know, that kind of had something to do with it.' He literally has brainwashed the whole family into thinking that, like, I don't even know what."
RELATED: Kim Kardashian West Feels Betrayed by Larsa Pippen, Insider Claims
Larsa Pippen was spotted hanging out with Scott Disick
Though Pippen is seemingly still very much on the outs with the KarJenners having disappeared from their social media pages and not being involved in any of their trips are parties, it appears that Disick isn't holding a grudge.
On Friday, Feb. 19, the businesswoman was seen grabbing lunch with Disick and his 19-year-old girlfriend, Amelia Hamlin as well as Kardashian West's long-time best friend, Jonathan Cheban in Miami. Neither Pippen nor Disick have commented on the reunion.
Here's what the KarJenners reportedly think about Larsa Pippen and Scott Disick's reunion
It appears that things might not be as dramatic as they may seem. "Scott and Larsa all had lunch for Jonathan's birthday and that's what brought them all together. It had nothing to do with Kim or the family," a source told HollywoodLife. "Jonathan and Scott have known each other forever and are good friends and Larsa and Scott know each other through Jonathan."
With so much going on amid her divorce, Kardashian West apparently doesn't have time for any drama. Pippen also seems over it. "If Kanye feels that he and Kim are better off without me, then let them be without me. I'm okay with that," she said. "This shall pass, too."