'The Last Man on Earth' Co-Stars January Jones and Cleopatra Coleman Joke 'We Made a Documentary'
Actors from the Fox comedy 'The Last Man on Earth' can't help but draw comparison to the series and the current coronavirus pandemic.
The age old of question of life and art imitating one another has never been more prevalent than it is now. As the coronavirus (COVID-19) pandemic sweeps the world, many are reminded of a series that predicted it eerily: The Last Man on Earth. Stars January Jones and Cleopatra Coleman pointed this out on social media in March 2020. Here's what the show is about, and what they said.
Cleopatra Coleman and January Jones starred in 'The Last Man on Earth'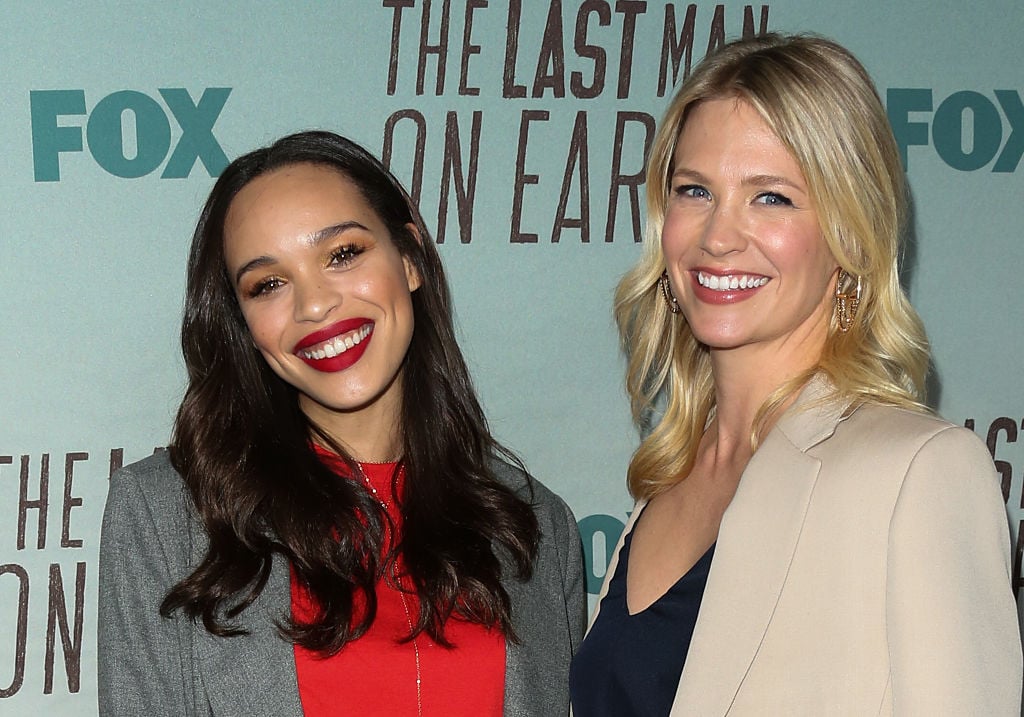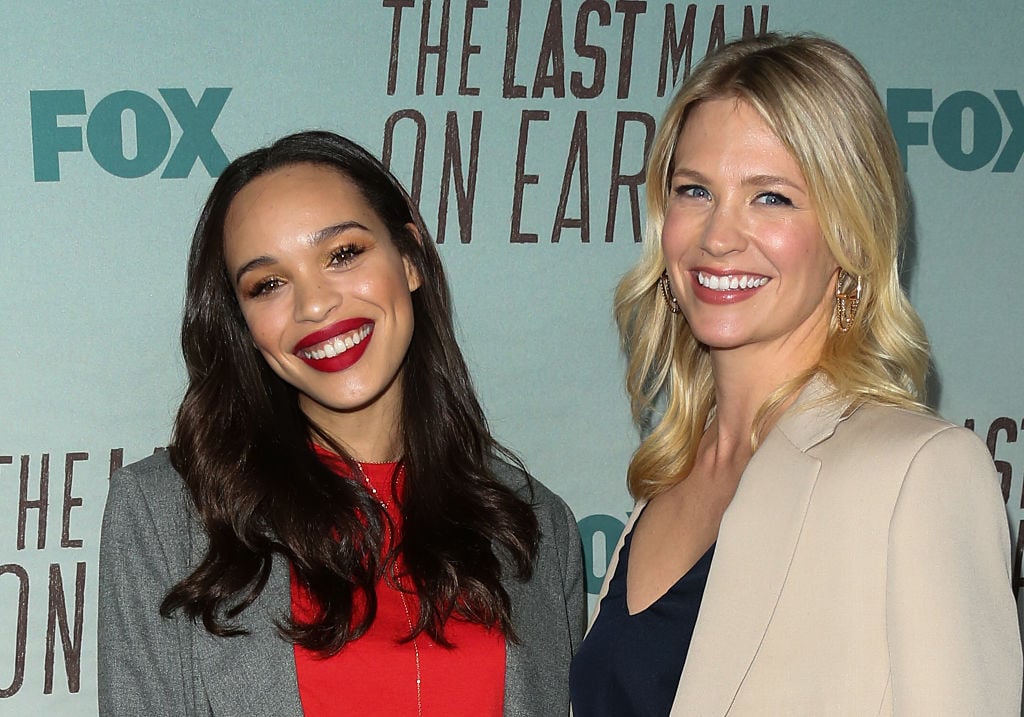 Coleman and Jones starred alongside an ensemble cast in the Fox comedy The Last Man on Earth. In the series, they portray Erica Dundee and Melissa Shart, respectively, two of the women who survive the outbreak of a deadly virus in 2020. Yes, that's right — the timeline of the show is near-perfectly aligned with ours.
Along with Phil "Tandy" Miller (Will Forte), Carol Pilbasian (Kristen Schaal), Todd Rodriguez (Mel Rodriguez), and Gail Klosterman (Mary Steenburgen), they are the core members who get together in Season 1 and work together to survive in a world with few amenities and no government.
The series was canceled in 2018
The Last Man on Earth aired for four seasons. It began with Forte's character, who is joined by the others in his native Tuscon, Arizona. They travel to Malibu, a self-sustaining building in Northern California, and, eventually, Zihuatanejo, Mexico.
Many notable actors held recurring or guest spots on the show, from Kristen Wiig to Jason Sudeikis. The latter, who plays Tandy's brother, Mike, returns at the end of Season 4, when he discovers there's other life in the surrounding area. The season ends with the reveal of an underground colony. Fox canceled the series just days after the finale.
Jones posts a photo amid coronavirus pandemic
As the coronavirus pandemic began to set in, Jones posted the above blurry cast photo from when Will Ferrell guest starred (Season 2, Episode 2). She simply captioned it, "2020." Coleman responded, "We made a documentary." Jones replied in kind, "apparently."
Meanwhile, other cast members chimed in. "Miss you turkeys!" wrote Forte. "My family!" added Schaal. "I couldn't love you all more," wrote Steenburgen, adding that she still sings the song she played on the accordion in the scene, Snow's "Informer," calling it her "best party trick."
Did 'The Last Man on Earth' predict coronavirus?
It's hard to ignore the similarities between the virus that spread in The Last Man on Earth and what's occurring now, especially given the time frame. Schaal calls the comparison "pretty creepy." And director Payman Benz, who helmed several episodes, wrote on Twitter, "Gotta be honest, I never thought my work on The Last Man on Earth would technically be research."
Both encouraged viewers to watch the show, which is currently streaming in full on Hulu. And though it might hit a little too close to home, we can safely say that there are a lot of laughs to keep you distracted. This is no ordinary "documentary."