'Last Man Standing' Fans Are Demanding a 'Home Improvement' Reboot Following a 'Tool Man Taylor' Cameo
Tim Allen is a man of many talents, but one of his best-known characters remains Tim "The Tool Man" Taylor from the popular 90s sitcom Home Improvement. The actor and comedian has worked on many projects since the series finale, yet many of his followers are still obsessed with that one role.
Currently, Allen leads an ensemble cast on the Fox series Last Man Standing. A recent episode included a cameo from none other than The Tool Man, much to the delight of his past and present fans. The appearance has viewers wishing for a Home Improvement reboot — and hoping that was a teaser for the future project.
'Home Improvement' made Tim Allen a household name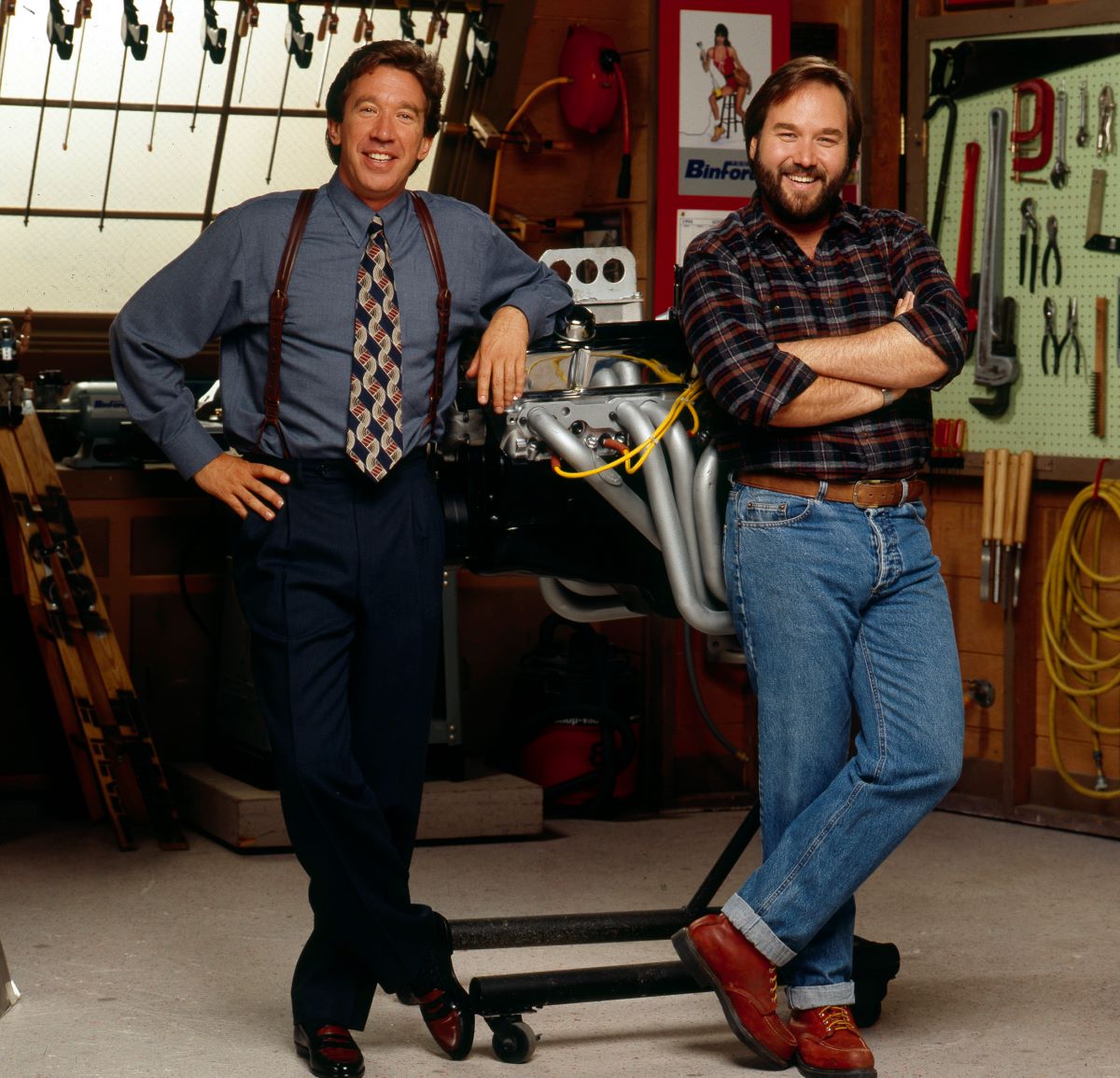 Allen spent a long time performing stand up comedy before striking gold by landing the lead in Home Improvement. The series debuted in 1991 and quickly became one of the highest-rated sitcoms of the decade. It was all thanks to the relatable humor which audiences could truly connect with.
The show followed the Taylor family, including Allen as the father, his wife Jill, and their three sons. The neighbor Wilson from behind the fence served as the voice of reason — literally.
Allen hosted a fictional show called Tool Time that was meant to be a parody of the home renovation classic, This Old House. His character is often obnoxious and a total know-it-all, which comes off as hilarious on the show.
'Last Man Standing' has a different vibe
While Home Improvement gave off stereotypically masculine vibes, Last Man Standing took an opposite approach. Instead of having three sons, the lead character Mike Baxter (Allen) has three daughters, though later he gets close with their boyfriends and husbands.
The series began on ABC and ran for six seasons before getting abruptly canceled despite its popularity. It was revived on Fox in 2019 and received great ratings, however the 2021 season will be the last.
'Home Improvement' met 'Last Man Standing,' sparking reboot rumors
During the Jan. 7 episode of the show, Allen reprised his role as Tim Taylor one more time and crashed his current series, Last Man Standing, while maintaining some of that deadpan humor. He kept calling the character's signature grunting "annoying," a complaint that was all too common in the past.
But fans loved it and hoped the small appearance was a teaser for something bigger.
"If there is for anything to go right in 2021, please let it be a home improvement reboot!!!!!!!," one follower gushed on Instagram. "Sooo, Home Improvement reboot?" asked another user, while another said, "I hope you were hinting at bringing back this show or Home Improvement for many more years!"
Is a 'Home Improvement' reboot possible?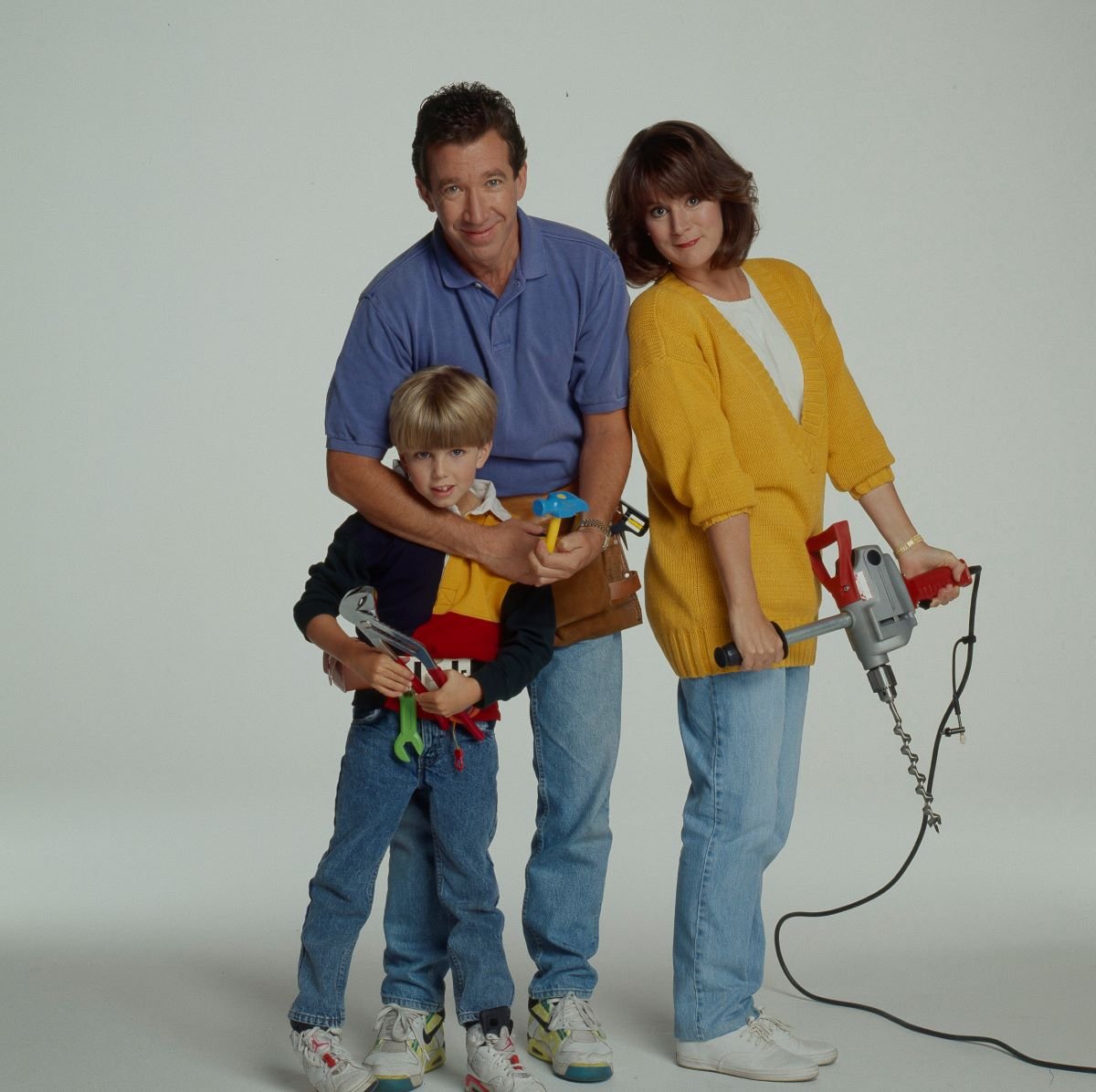 So many retro shows are enjoying a resurgence in popularity, though it takes more than that to get a whole series rebooted. For now, there are no immediate plans for a Home Improvement redo, but Tim Allen will be heading up a new competition show called Assembly Required. He and former Tool Time partner Richard Karn will unite to showcase builders fixing things up rather than throwing them away.
"Let's face it, we're living in a throwaway society," said Allen in a statement, according to Variety. "We buy, break, replace… rinse and repeat. Whatever happened to repair and rebuild?!  There are some people who unfriend, unfollow and dispose of anything that offends, annoys or breaks – so I've created a show to remind people of the satisfaction and pride that comes from rebuilding something on their own."
No word on whether Tim Taylor will show up, but until a potential Home Improvement reboot launches, this is the next best thing.