Last Season's 'Below Deck' Accident Shows How Dangerous Deck Work Can Be
Below Deck fans may be white-knuckling it to the big accident episode. But an accident last season shows that deckhand work is not for the weak.  In fact, deckhand Bruno Duarte demonstrated how dangerous it is to work around heavy yacht ropes and could have suffered a somewhat similar fate as deckhand Ashton Pienaar from the current season.
While (spoiler) Pienaar went overboard and could have drowned, a rope was also wrapped around his ankle. This could have resulted in serious limb damage or even amputation. Between this season and last, it would be understandable if Captain Lee Rosbach encased the deck crew in bubble wrap next season.
This proves the ropes can be extremely dangerous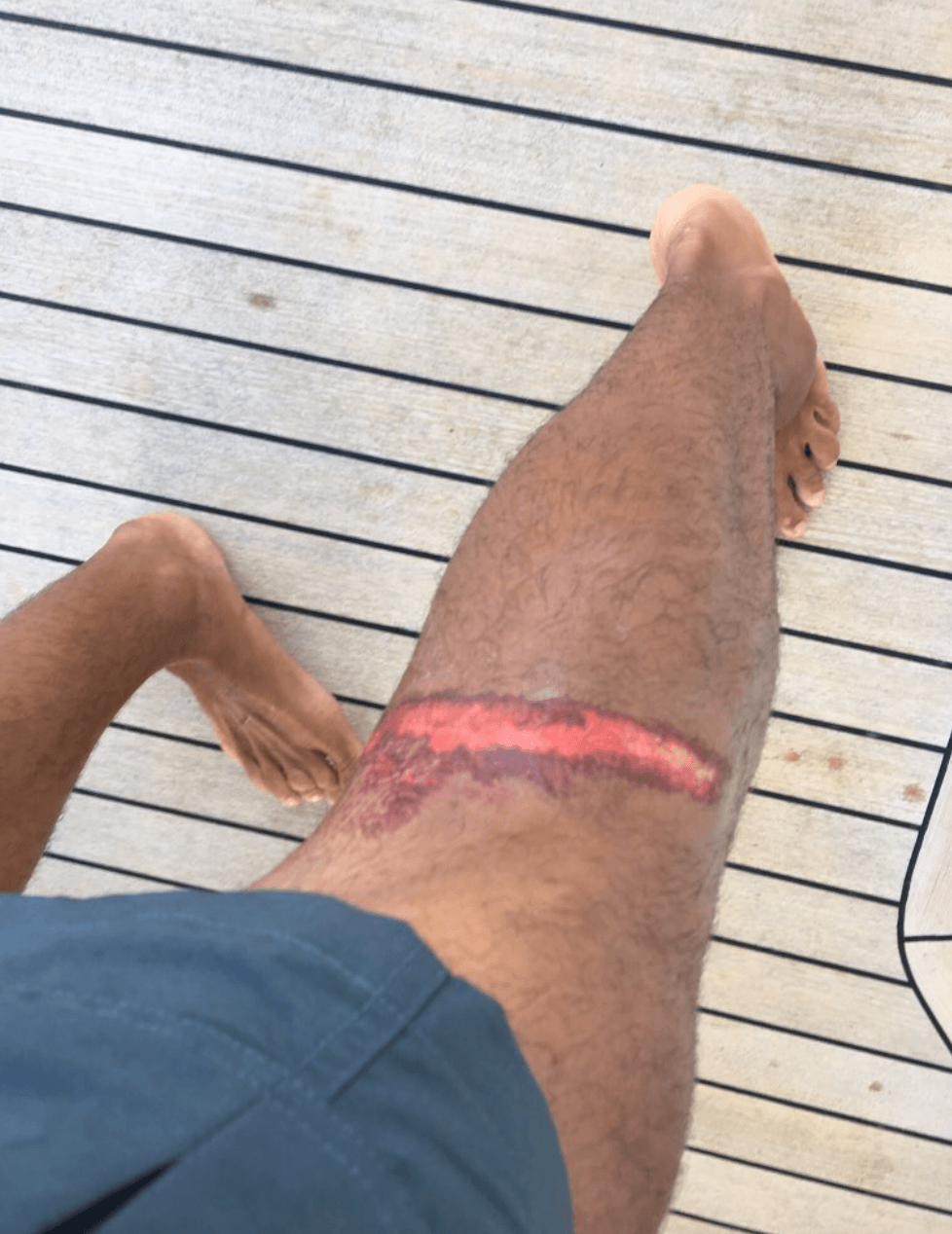 Last season, Duarte was deploying (the dreaded) slide along with bosun Nico Scholly. As he and Scholly unrolled the slide, Duarte's leg was trapped under one of the extremely taut ropes. He yelled as Scholly rushed over to free Duarte's leg. And while the entire incident took seconds, Duarte revealed a pretty serious burn on his leg. "That was scary," Duarte said during the episode. "For a second there I thought I was going to lose my leg."
Although Duarte continued to work, he struggled with the pain. Scholly sent him to the crew mess to ice the injury as he moaned in agony. Rosbach sees Duarte in pain and inquires what happened. "I got caught in one of the lines," Duarte replies. While Rosbach shows compassion, he says in a side interview he wasn't surprised Duarte got hurt. "Do I feel sorry for him? No," Rosbach said. "It's a stupid mistake."
Duarte continues to deal with pain for the rest of the charter
Thankfully the accident occurred during the last charter. However, despite how minor the injury was, Duarte seemed to struggle with the rope burn for the rest of the season. As the days progress, Duarte's injury seems to ooze and bleed. In fact, he seems to be in more pain throughout the charter. Eventually, his leg is bandaged and he appears to limp. He powers through and continues to work. Duarte says he feels better, but it is clear the injury could have been worse if Scholly wasn't there to immediately free his leg.
Last November, Rosbach blogged about Duarte's injury. And what he said, in light of what happens to Pienaar is chilling. "On the matter of your injury. You got yourself bit by a rookie mistake. Got yourself wrapped up in a line attached to something you were throwing over the side. Recipe for disaster. But you got away with it this time. A cheap lesson, considering how bad that could've turned out if that had been a jet ski instead of the slide."
During a recent appearance on Watch What Happens Live, Rosbach told host Andy Cohen how Pienaar's accident impacted him. "In 35 years of yachting I've never ever had an experience that affected me the way this one did," he said. "It was just so traumatic."
Check out The Cheat Sheet on Facebook!