'Last Tango in Paris' Star Revealed She Attempted Suicide Over the X-Rated Film
"Go get the butter." Muttered by Marlon Brando, that now-infamous phrase began a graphic assault scene in the X-rated 1972 movie, Last Tango in Paris. Brando's teenage co-star Maria Schneider later said she felt "a little bit raped" by the 48-year-old actor and by the film's director, Bernardo Bertolucci. A few years before her death, the actor revealed that the scene traumatized her so much that she attempted suicide.
What 'Last Tango in Paris' was about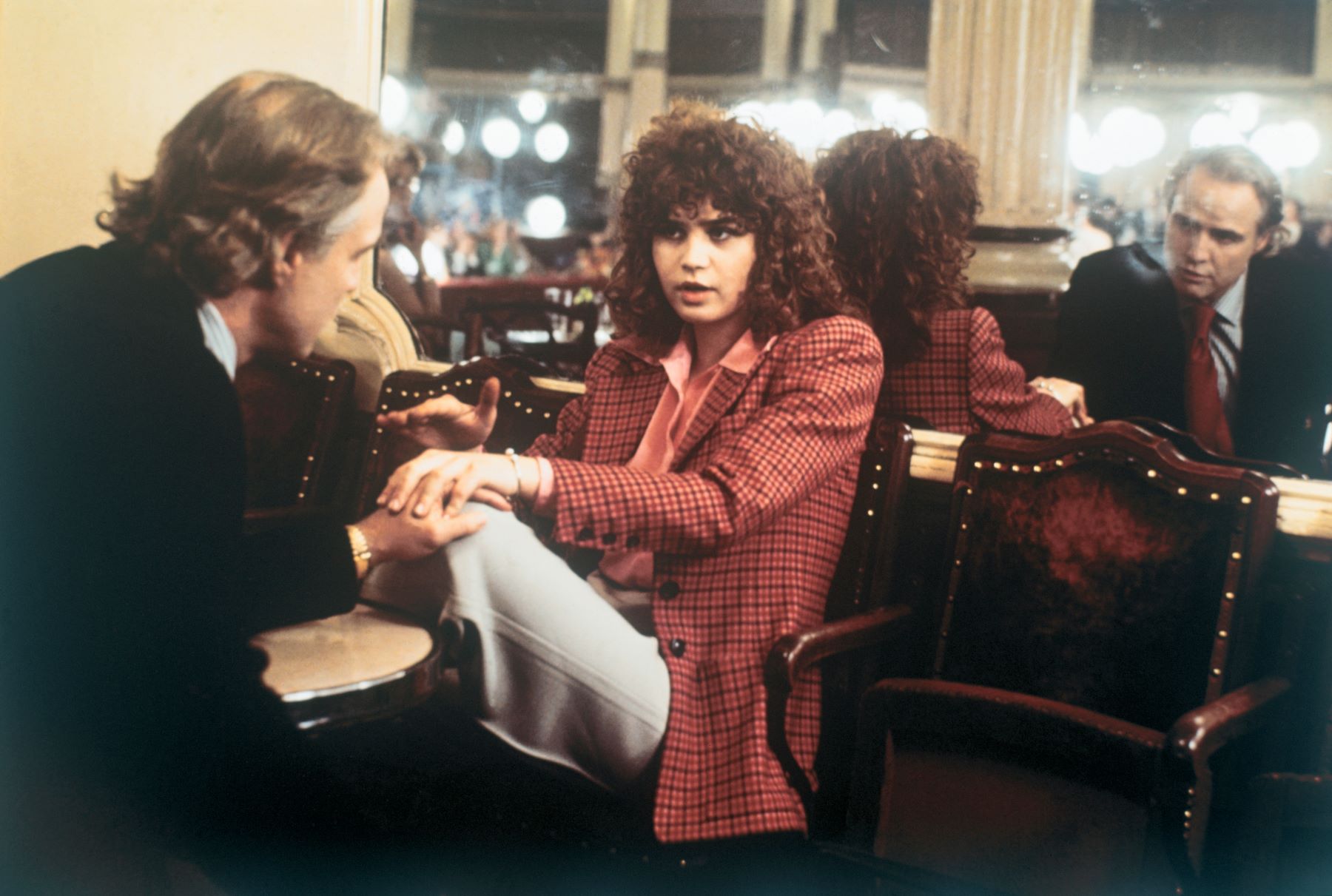 Written by Bernardo Bertolucci, the story begins when a newly-widowed American ex-pat encounters a young Parisian woman while viewing the same empty Left Bank rental apartment.
After the briefest dialogue, Marlon Brando's character Paul, and Jeanne, played by 18-year-old Maria Schneider, have wordless albeit passionate sex against a wall. When Paul leaves the vacant apartment to return to his seedy hotel and Jeanne makes her way to the Metro to meet her fiance, they don't even know each other's names.
Back in his bleak hotel room, Paul speaks with a maid cleaning the bathtub where his wife, Rose, slashed her wrists two nights before. Simultaneously, Jeanne and her fiance, Tom, stroll to the apartment where she stays with her mother. Here we find out that Tom is a cinéma vérité documentary filmmaker.
Without explanation, Paul and Jeanne meet again at the vacant apartment the next day and have rough, anonymous intercourse. As the story progresses, Paul leases the apartment under an assumed name, and the anonymous sexual encounters continue. It also becomes apparent that Jeanne is frustrated by Tom's constant filming.
After fleeing a wedding rehearsal, Jeanne shows up at Paul's newly-leased abode in her wedding dress. As he bathes her, Paul tells Jeanne that true love doesn't exist in the world of the living and says she "must go up the a** of death" to find it. He instructs her to clip her fingernails and insert them into him.
Another scene that contributed to Last Tango in Paris' X rating involved aggressive masculinity, violent, non-consensual sex, and a stick of butter. According to subsequent interviews with Schneider, this was the one-take, unrehearsed scene that drove the young actor to drugs and attempted suicide.
A scandal unfolds concerning Marlon Brando and Maria Schneider
Bernardo Bertolucci told Variety that he and Marlon Brando came up with the idea of the ad-lib lubricant while eating breakfast of baguettes and butter. The pair tacitly conspired not to tell the teenage actor before the scene because they wanted her reaction to be real. Bertolucci said:
"I didn't want Maria to act her humiliation, her rage. I wanted Maria to feel, not to act, the rage and humiliation. Then she hated me for her whole life."
When she was 55 years old, Maria Schneider described her experience in a 2007 interview with U.K. Daily Mail. Noting that she'd re-watched the film after Brando's death three years prior, Schneider said that Bertolucci was "fat, sweaty, manipulative, and overrated" and never again made a movie with the impact of Last Tango in Paris.
Of Brando, the actor said she was "too young to know better" and that Brando also felt manipulated by the director. After Last Tango, Schneider remained on friendly terms with Brando until he died in 2004 but never spoke with Bertolucci again. The French-born actor died of breast cancer on February 2, 2011. She was 58 years old.
Understanding the movie rating system
In 1968, the Motion Picture Association of America announced four ratings that would subsequently be applied to commercially-released movies. The one-letter ratings were G, M, R, and X.
G indicated a movie appropriate for general audiences of any age. M meant "mature" and advised parental discretion. R restricted movies to viewers age 16 or older unless accompanied by a parent or guardian. X, the rating given to Last Tango in Paris, meant nobody under age 16 could be admitted, no matter what.
In addition to Last Tango, early mainstream movies to receive an X rating include Midnight Cowboy, Clockwork Orange, and I Am Curious (Yellow).
In 1970, the M rating was renamed GP, and the age for seeing an R-rated film was raised to 17. Two years later, the GP rating was changed to PG. In 1984, the PG-13 rating was inserted between PG and R, explains Vulture.
What Rotten Tomatoes says about 'Last Tango in Paris'
Pegging the Tomatometer at 85%, Rotten Tomatoes describes Last Tango as a "vivid exploration of pain, love, and sex" in which Brando provides a "typically towering" performance.
Rotten Tomatoes moviegoers offer reviews that range from "a powerful and affecting drama" to "the most bizarre Brando movie ever" to a "claustrophobic look at love that is grotesque and unrewarding."
New Yorker movie critic, Pauline Kael, said that the combination of Brando and Bertolucci achieved "realism with the terror of actual experience still alive on the screen." In light of Schneider's later revelations, it seems Ms. Kael's estimation was spot-on.
RELATED: Johnny Depp Gained a 'Great Mentor' in Marlon Brando From 1 Movie
How to get help: In the U.S., call the National Suicide Prevention Lifeline at 1-800-273-8255. Or text HOME to 741-741 to speak with a trained crisis counselor at the free Crisis Text Line.