Laura Dern and Baron Davis Had a Brief but Firey Relationship
It's common for entertainers to date other entertainers. Many times, they stick to dating those within their own profession. It makes sense – when you share a calling, it's easier to relate to your significant other. Sometimes, however, entertainers tend to cross over into other industries when it comes to their dating life. This happened not too long ago with an actor — Laura Dern — and a former NBA superstar — Baron Davis. 
You don't see many NBA-Hollywood hookups, but that didn't make this one any less delightful for basketball and Hollywood fans. Let's take a look back at this couple's all-too-brief but still fiery relationship that took the internet by storm a few years ago.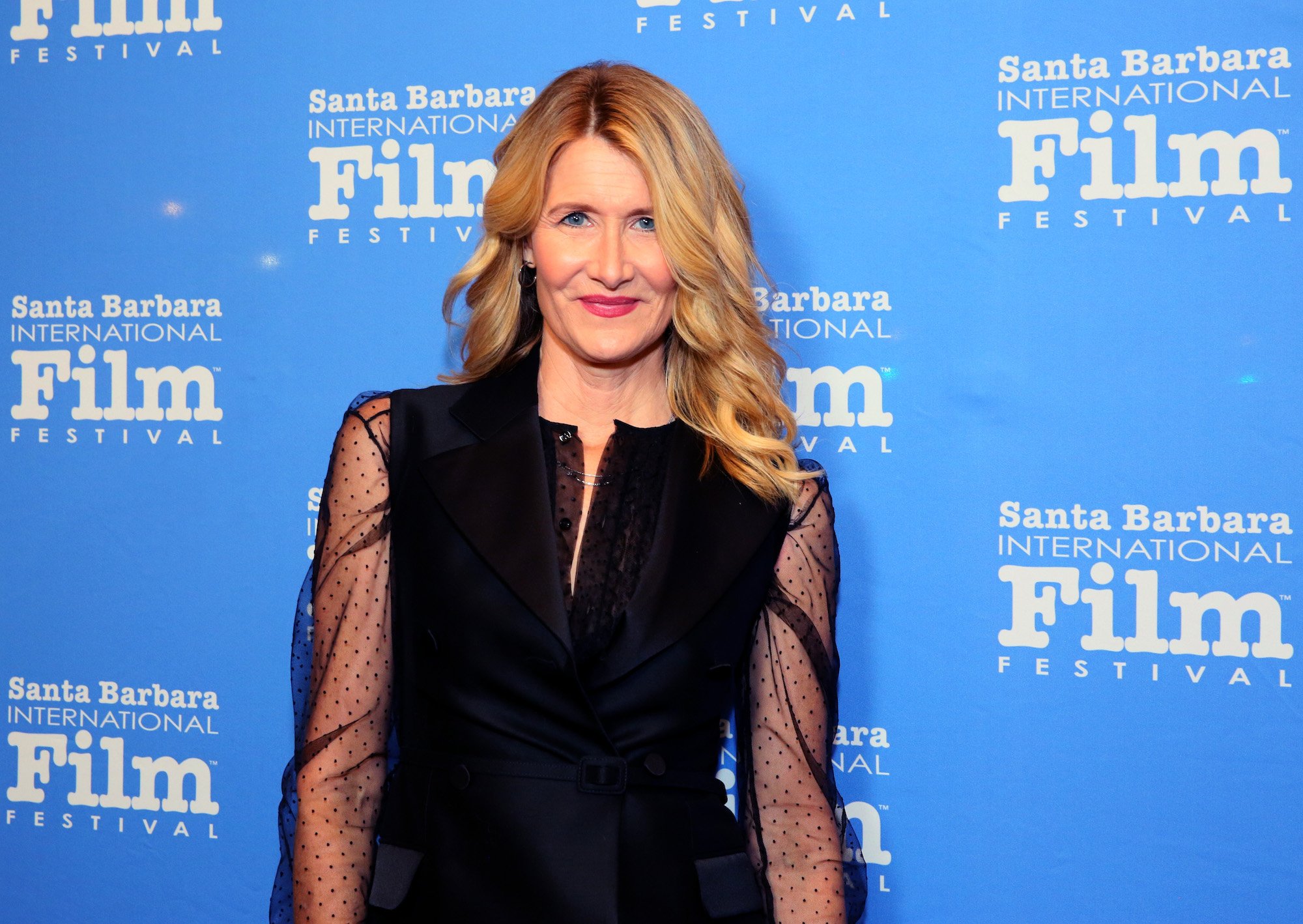 The acting career of Laura Dern
According to IMDb, Dern was born to actors Bruce Dern and Diane Ladd, so acting is in her blood. She studied acting at the renowned Lee Strasberg Theater Institute before making it big. She nabbed an Oscar nomination for her performance alongside her mother in 1991's Rambling Rose. She received critical acclaim for her roles in films such as October Sky and I Am Sam. She achieved commercial success for her roles in Jurassic Park and later, Star Wars: The Last Jedi. Dern also received praise for her performance on the HBO drama Big Little Lies.
This year, Dern received yet another Oscar nomination for her supporting role as a divorce attorney in Noah Baumbach's Marriage Story. This time, she actually won the prize. She tearfully thanked Ladd in her acceptance speech, calling her parents her heroes.
Dern was married to musician Ben Harper from 2005-2013 before the pair divorced. 
The basketball career of Baron Davis
According to Basketball-Reference, Davis was the third overall pick in the 1999 NBA Draft. The guard played his college hoops at UCLA (coincidentally, Dern also briefly attended UCLA when she was younger). The Charlotte Hornets selected Davis. He played for the Hornets until he was traded to the Golden State Warriors during the 2004-2005 season. While Davis never played with the Warriors during their heyday of Steph Curry and Kevin Durant, he did see some success with the team: he led the eighth-seeded Golden State team's 2007 first-round upset of the Dallas Mavericks. 
Davis also logged time with the Los Angeles Clippers, Cleveland Cavaliers, and a final season with the New York Knicks. He retired in 2012 with a career scoring average of 16.1 points per game. Davis probably didn't do enough to get into the Basketball Hall of Fame, but he left behind a legacy as one of the league's top point guards when he played. 
The brief but fiery relationship of Laura Dern and Baron Davis
Dern has dated her fair share of Hollywood stars (including Jeff Goldblum, Kyle MacLachlan, and Billy Bob Thornton). She had never previously dated an NBA star, however. That changed in 2017 when according to the Huffington Post, paparazzi caught her out on a date with Davis. The two weren't being shy, either — they were caught on camera kissing. Earlier that year, Davis had gotten a divorce from his wife. Fans of both celebrities were abuzz afterward on social media, raving about the surprising yet adorable pairing. 
Dern and Davis looked to be completely enamored with each other, enjoying the other's company. So what happened to their much-celebrated union? It's unclear, but according to NickiSwift, the two haven't been photographed together since. It's highly unlikely they're still together at this point — one would think they'd be caught out together at least one time in the past three years. Even if they did split, Dern and Davis did make for a cute couple that made fans swoon — if only for a little while.