Laura Dern Hated Following Her Parents' Advice About Acting — Until It Finally Paid Off
Laura Dern's star is on the rise again. Sure, Laura has been famous for a long time, and the actress never really stopped taking on the complicated roles that define her career. But something is different — and people are noticing.
Maybe it's just that her work is finally getting recognized. Or maybe Little Women is so highly anticipated that it's making fans feel like we're in the middle of a Renaissance of Dern. The hashtag #dernaissance is trending for a reason. 
Laura Dern comes from a talented family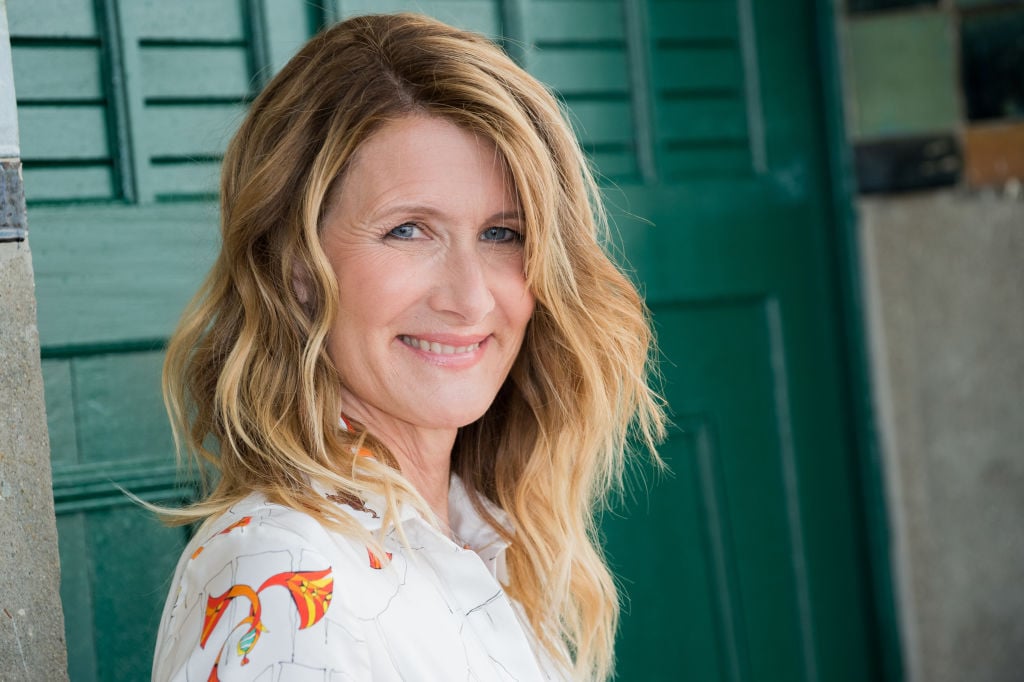 There's no question where Dern got her acting chops. Both her parents are talented actors in their own right. In fact, all three have stars on the Hollywood walk of fame, and they were granted them on the same day. 
The actress' father, Bruce Dern, left her mother while Laura Dern was still young. She was raised mostly by her mother, Diane Ladd. As a result, she spent her childhood surrounded by some of the biggest names in cinema.
When Laura Dern was 7, she had a role as an ice cream eating extra in Martin Scorsese's Alice Doesn't Live Here Anymore. She was on set with her mother, who had a leading role in the film. 
Dern clearly learned to act at her mother's feet. She describes helping her mother practice for roles, and how "amazing" it was to grow up with a mother who could, essentially, embody someone else. 
Laura Dern hated getting advice from her famous parents 
Even though Dern loved watching her mother act, that doesn't mean she was always eager to receive career advice. Both of Dern's parents cautioned her against typecasting. They told her not to take the same role more than once, because it would limit her options in the future.
This may have been especially true for Dern, who is a tall, sexy blonde. That's an easy look to typecast, and taking on only bombshell roles as a young actress would not have done justice to Laura's immeasurable talent.
Dern begrudgingly took the advice and was eventually grateful for it. She elaborated: "I gave up financial opportunities, I was pissed off a lot, I was bummed because I wasn't working, but in the long run, I worked with the directors that moved me and I never played the same part twice in a row."
Is 'Little Women' the role of a lifetime?
Greta Gerwig's new version of the old classic is highly anticipated. There are some big names in the Little Women reboot, Dern included. She's playing Mary March, the mother of the March sisters. The character is based on Louisa May Alcott's own mother.
We can't say if this is the role of a lifetime for Dern because she's just not done acting yet. In a recent interview with The New York Times, she discussed how getting old in Hollywood doesn't mean the same thing for her as it did for her mother.
A generation ago, women had an expiration date, and Derns' has passed. There were very few options open for a 50 year old woman. Now, Laura says: "I can, in the same year, be the same age and playing a very sexualized character, a very maternal character, a very heroic character, a bitch, and there's nothing saying, 'Oh, now that you're this age, we're gonna define you.'"
Streaming services have created new avenues to share more stories that weren't typically popular on traditional broadcast television shows. Women are writing, directing, and producing more often, which means women's stories are getting more screen time. That's certainly a good thing for Dern, and for anyone who enjoys quality acting.